Body:
The U.S. president has sole authority to order the launch of roughly 800 of the United States' 1,550 deployed strategic nuclear warheads within 10 minutes—no Congressional authorization is required. Still more weapons are available for him or her to launch within hours of an initial strike.
Concern about this authority is not limited to President Trump, though his confrontational style in responding to critics and experts, his cavalier approach to nuclear weapons, and his naiveté about protocol undermines confidence in his ability to act responsibly in a crisis. 
We need to restrict the President's power to make the ultimate bad decision and to unilaterally trigger a nuclear war. Here's how: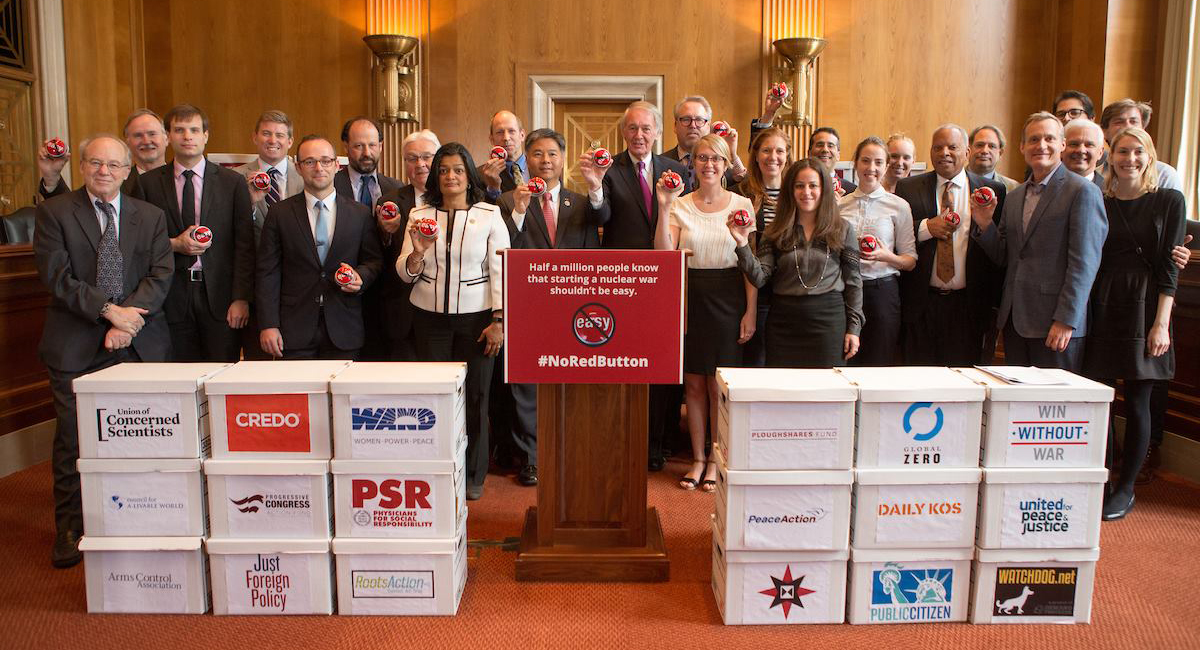 A growing number of Senators and Representatives have become cosponsors of the "The Restricting First Use of Nuclear Weapons Act of 2017," introduced by Sen. Ed Markey (D-Mass.) and Rep. Ted Lieu (D-Calif.). This legislation would prohibit the president from launching a nuclear first strike without a declaration of war by Congress.

Current House cosponsors • Current Senate cosponsors
On May 3, signatures of over 500,000 Americans were delivered to Congress in support of this legislation. Seventeen national membership and advocacy groups, including the Arms Control Association, brought the signatures in several boxes to Capitol Hill. 

But we need your name to be added to those. 
Contact your Senators and Representative and urge them to become cosponsors of this urgently needed legislation (S. 200 in the Senate, H. 669 in the House) to check the president's authority to launch nuclear weapons.
Because, as President Reagan concluded in 1984, "A nuclear war can never be won and must never be fought."