September 2023
An International Atomic Energy Agency (IAEA) team inspected the roofs of several buildings at the Zaporizhzhia Nuclear Power Plant and found no evidence of explosives, but is still awaiting access to inspect other parts of the Ukrainian facility.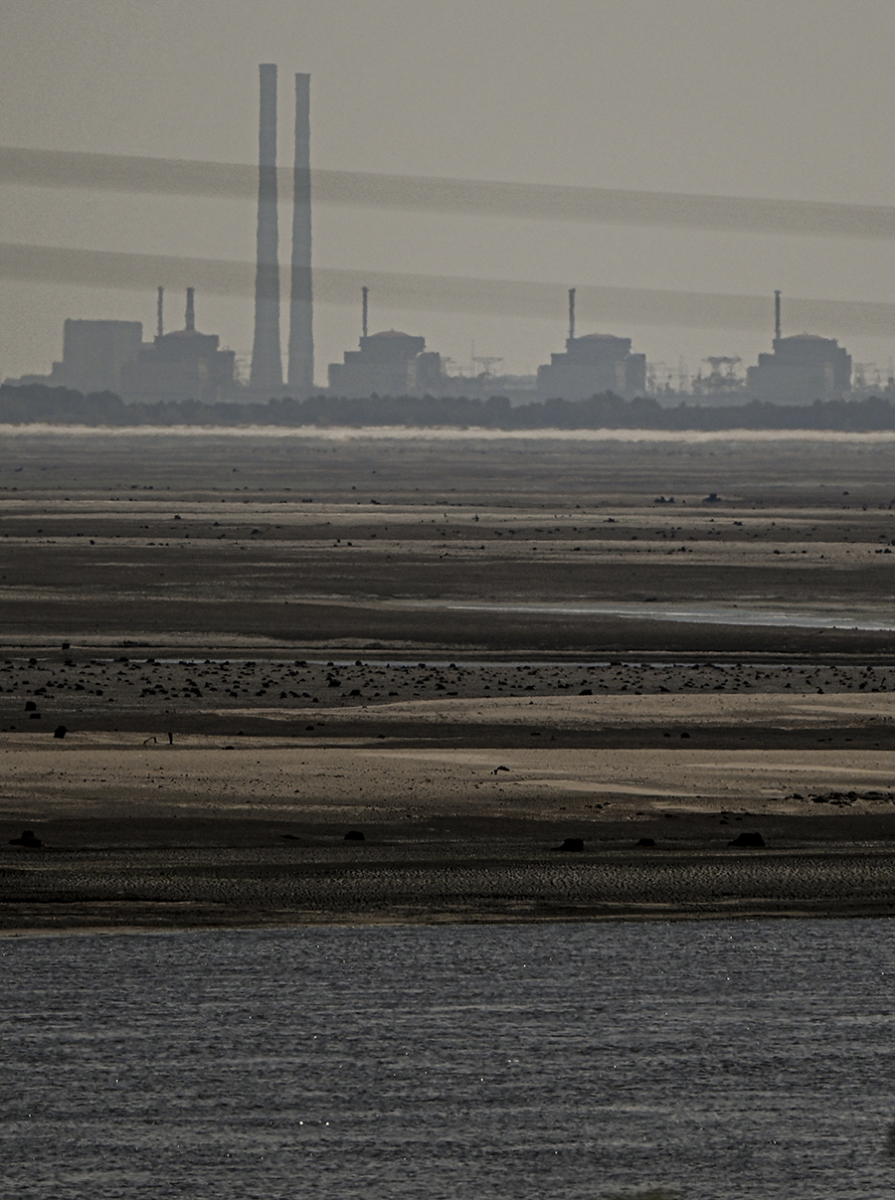 IAEA Director-General Rafael Mariano Grossi said in an Aug. 4 statement that inspectors were "finally" granted access to the roofs of two reactor units and the turbine halls on Aug. 3 and will continue to request access to the rooftops of the four other reactor units.
The IAEA sought access to the rooftops after Ukrainian President Volodymyr Zelenskyy claimed in July that Russian troops planted what looked to be explosive devices on the roofs of the reactor units. Zelenskyy also accused Russia of planning to attack the nuclear facility and blame Ukraine. Russia denied reports that it planted explosives on the rooftops.
The IAEA established a permanent presence at the Zaporizhzhia plant last year to support nuclear security and safety operations at the site, which remains occupied by Russia. Its team is also monitoring compliance with the five principles for protecting the facility that Grossi laid out during a UN Security Council meeting in May. Those principles include commitments that "there should be no attack of any kind from or against the plant" and that the facility should not be used as a storage base for heavy weapons. (See ACT, June 2023.)
In his Aug. 4 statement, Grossi underscored that "timely, independent, and objective reporting of facts on the ground" is crucial for the IAEA's nuclear security and safety efforts and said its team must be granted access to all areas of the facility.
Renat Karchaa, an adviser at Rosatom, the state-run Russian nuclear energy company, said Russia could not provide the IAEA with prompt access to the requested areas because of concerns about Ukrainian provocations. Rosatom has a presence at the facility even though the reactors are still run by Energoatom, the Ukrainian nuclear energy company.—KELSEY DAVENPORT