December 2022
Turkey carried out a short-range ballistic missile test over the Black Sea on Oct. 18, Bloomberg reported. The Tayfun, or Typhoon, missile was developed by the Turkish rocket and missile center Roketsan.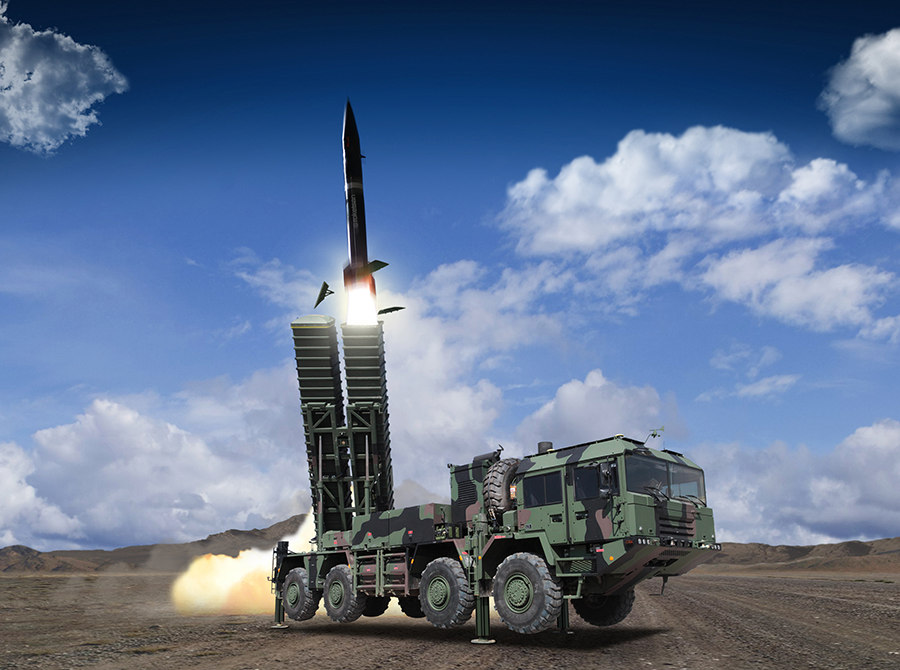 Experts said the test is evidence that Turkey is continuing to make progress with its indigenous missile program and will be less dependent on external suppliers such as the United States, but that does not mean the Tayfun will enter service soon.
The weapon was fired from a mobile launcher in Rize, flew 561 kilometers, and fell into the water off the coast by the port of Sinop. That distance is twice the range of the known ballistic missiles in the Turkish arsenal, Forbes reported on Oct. 20.
In 2017, Turkey unveiled the Bora short-range ballistic missile, which has a shorter range than the Tayfun and can hit targets up to 280 kilometers away. Turkey reportedly launched a Bora missile for the first time toward a Kurdistan Workers' Party target in Iraq's Kurdistan region in 2019 during Operation Claw. According to Forbes, the Bora missile complies with the Missile Technology Control Regime (MTCR), in which Turkey participates.
The MTCR, a voluntary grouping, aims to limit the spread of ballistic missiles and other unmanned delivery systems that could be used for chemical, biological, or nuclear attacks. The regime urges its members to curb their exports of missiles and related technologies capable of carrying a 500-kilogram payload at least 300 kilometers.
The Tayfun missile is the first one that Turkey has tested that exceeds the MTCR distance limit. The weight of the missile payload is unknown. It is also unclear whether Turkey plans to export the missile.—GABRIELA ROSA HERNÁNDEZ