March 2023
Turkey plans to nearly double the range of its ballistic missiles, President Recep Tayyip Erdoğan said on Jan. 14.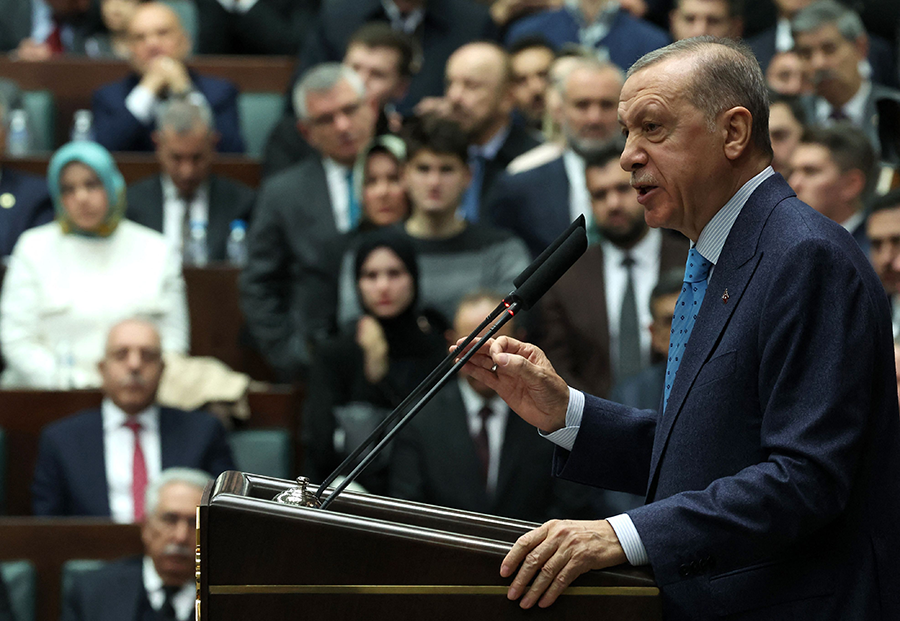 "Currently, our missile range is 565 kilometers. This is insufficient; we will increase it to 1,000 kilometers," Erdoğan said during a visit to the southwestern province of Mugla, according to Daily Sabah and Turkish Minute.
Erdoğan was assumed to be referring to the Tayfun, or Typhoon, missile, which was developed by the Turkish rocket and missile center Roketsan. Last October, Turkey tested the missile, which flew about 561 kilometers before crashing off the coast of the Black Sea port of Sinop. (See ACT, December 2022.) The range of the Tayfun is twice that of the known ballistic missiles already in the Turkish arsenal.
The Missile Technology Control Regime (MTCR), a voluntary grouping, aims to limit the spread of ballistic missiles and other unmanned delivery systems that could be used for chemical, biological, or nuclear attacks. It encourages its members to curb their exports of missiles and related technologies capable of carrying a 500-kilogram payload at least 300 kilometers.
The Tayfun missile was the first that Turkey tested that exceeds the MTCR range. A modification to the existing range would make the Tayfun a medium-range ballistic missile. It is unclear if Turkey plans to export the missile or simply boost its domestic capability.—GABRIELA ROSA HERNÁNDEZ