May 2022
By Daryl G. Kimball
The United States has become the first space-faring nation to declare a ban on anti-satellite (ASAT) weapons testing. In a statement on April 18, the Biden administration said the United States would commit "not to conduct destructive, direct-ascent [ASAT] missile testing, and that [it] seeks to establish this as a new international norm for responsible behavior in space."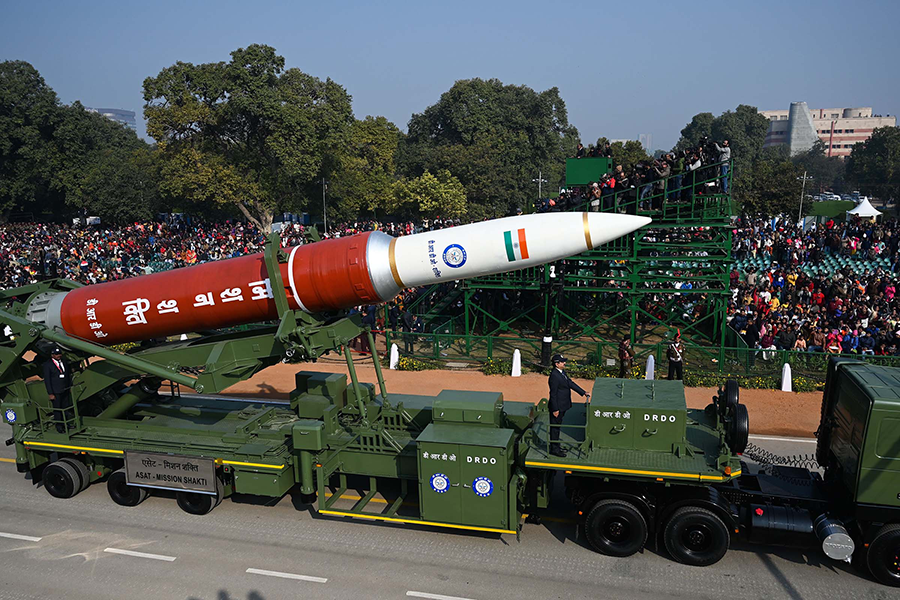 The announcement follows the Russian launch on Nov. 15 of an interceptor from a Nudol ground-based ASAT system that was used to destroy one of its own aging satellites in low earth orbit. The collision created at least 1,500 pieces of trackable debris that will pose a threat to orbiting objects for years to come.
Destructive ASAT tests "jeopardize the long-term sustainability of outer space and imperil the exploration and use of space by all nations," the White House said in an April 18 fact sheet on national security norms in space.
"This commitment is verifiable and attributable by many parties, and we encourage other countries to make similar commitments to build international support against…destructive direct-ascent [ASAT] missile tests," according to a series of April 18 tweets from the State Department's Bureau of Arms Control, Verification and Compliance.
Since the first Soviet ASAT test in 1968, there have been 16 destructive ASAT tests, resulting in more than 6,300 pieces of debris, according to the Secure World Foundation, which tracks space security developments.
China, India, and the United States have also demonstrated the ability to destroy satellites with ground- or air-launched missiles.
In 1985, the United States successfully tested an air-launched missile to destroy a weather satellite. In 2007, China used a ground-based SC-19 ballistic missile to destroy a weather satellite. In 2008, the United States used a modified ship-based Standard Missile-3 missile defense interceptor to destroy a failed U.S. intelligence satellite. In 2019, India used a ground-based Prithvi ballistic missile to destroy one of its own target satellites.
The U.S. ASAT moratorium was announced by Vice President Kamala Harris at Vandenberg Space Force Base in California. She said the United States "will engage the international community to uphold and strengthen a rules-based international order for space."
In 2021, President Joe Biden issued the "Interim National Security Strategic Guidance," which stated that the United States "will lead in promoting shared norms on space."
Efforts to launch talks that might produce new understandings on maintaining the peaceful use of space have long been stymied.
For many years, the United States was wary of any legally binding restrictions on ASAT systems in part because they might restrict U.S. ground-based missile defense capabilities or a possible space-based kinetic anti-missile system that could involve orbiting interceptors that provide a thin defense against intercontinental missiles.
The U.S. ASAT testing moratorium could energize an open-ended working group mandated by a 2021 UN resolution to develop rules of the road for military activities in space, including legally binding measures designed to prohibit counterspace activities that threaten international security. (See ACT, December 2021.)
In an April 21 statement, the French Foreign Affairs Ministry welcomed the U.S. move and said, "France, which has never carried out such tests, will continue to advocate for a legally binding universal standard prohibiting such actions."