May 2022
By Leanne Quinn
Ukraine, preparing to defend against Russian capabilities, has requested bilateral assistance and protection against chemical weapons from the members of the Chemical Weapons Convention (CWC), the international treaty that bans the use of chemical weapons.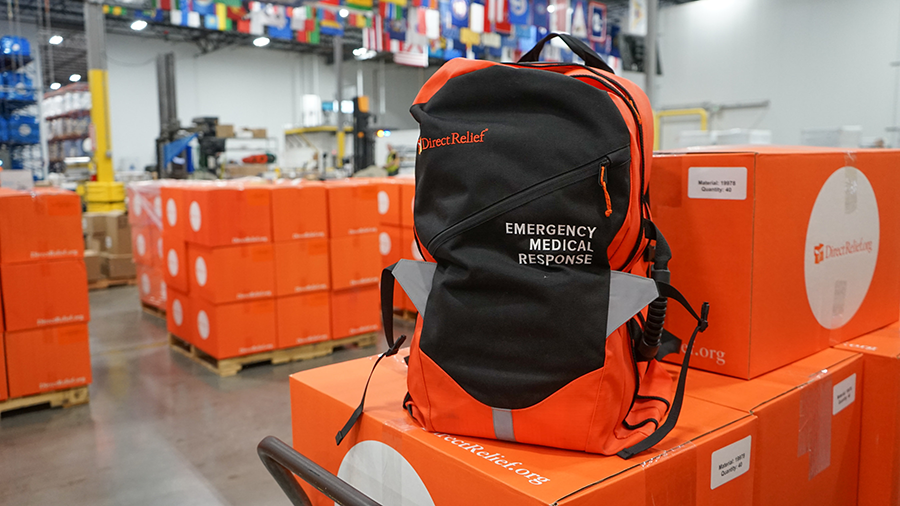 Since Russia invaded Ukraine in February, Western officials have repeatedly voiced concerns about the potential for a chemical incident or attack in Ukraine. (See ACT, April 2022.)
Ukraine on March 18 submitted a letter to the Organisation for the Prohibition of Chemical Weapons, the international chemical weapons watchdog requesting bilateral assistance from CWC states-parties to protect Ukraine against chemical weapons.
Article X of the CWC provides that any member state can request assistance and protection against the use or threat of use of chemical weapons, including riot control agents.
The letter directed states-parties to contact the Embassy of Ukraine in The Hague to coordinate the provision of assistance and detection equipment, alarm systems, protective equipment, decontamination equipment, medical antidotes and treatments, and advice on protective measures.
In a March 24 joint statement, NATO heads of state promised that the allies would "continue to provide assistance [to Ukraine] in such areas as cybersecurity and protection against threats of a chemical, biological, radiological, and nuclear nature."
White House press secretary Jen Psaki confirmed on April 4 that the United States is providing Ukraine with "lifesaving equipment and supplies that could be deployed in the event of Russian use of a chemical or biological weapon against Ukraine."
That same day, the United States confirmed it had contributed $250,000 to the OPCW Trust Fund for Implementation of Article X and earmarked the money to provide protection and assistance to Ukraine should chemical weapons be used in the conflict. France contributed $949,000 to the trust fund.
Direct Relief, a California-based humanitarian organization, announced on April 8 that it had fulfilled a request from the Ukrainian Ministry of Health for vials of atropine, a drug that can counter the effects of nerve agents such as sarin. More than 220,000 vials of the drug were delivered to Ukraine from a Direct Relief distribution warehouse in Santa Barbara.
Meanwhile, the head of the World Health Organization (WHO) said during an April 7 press briefing that the organization was making contingency plans for "all scenarios" that could impact Ukrainians, from "treatment of mass casualties to chemical assaults."
During that same briefing, Heather Papowitz, a WHO incident manager in Ukraine, said that WHO has trained more than 1,500 health workers and partners in Ukraine on how to respond to chemical hazards and has provided guidelines and supplies.
That same day, foreign ministers from the Group of Seven countries and the EU high representative issued a joint statement starkly warning Russia to refrain from using chemical, biological, or nuclear weapons.
"We warn against any threat of use of chemical, biological, or nuclear weapons. We recall Russia's obligations under international treaties of which it is a party, and which protect us all. Any use by Russia of such weapons should be unacceptable and result in severe consequences," the statement said.