June 2021
By Daryl G. Kimball
For more than six decades, the United States has been worried about China's regional influence, military activities—and nuclear potential. For instance, in 1958, U.S. officials considered using nuclear weapons to thwart Chinese artillery strikes on islands controlled by Taiwan, according to recently leaked documents. Then, as now, a nuclear conflict between the United States and China would be devastating.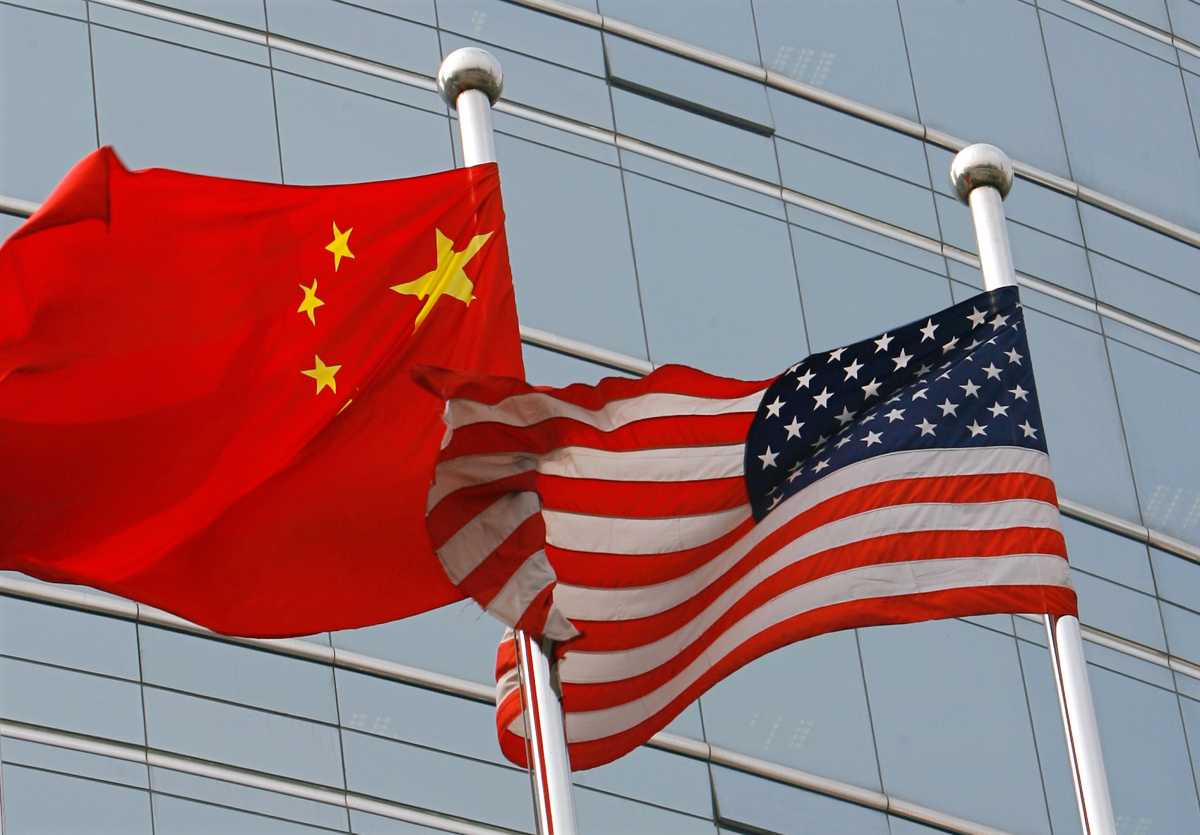 "There is a real possibility that a regional crisis with Russia or China could escalate quickly to a conflict involving nuclear weapons, if they perceived a conventional loss would threaten the regime or state," Adm. Charles Richard, head of U.S. Strategic Command, warned in February.
Worse yet, as tensions between the United States and China continue to grow, many members of Congress, along with the U.S. nuclear weapons establishment, are hyping China's ongoing nuclear weapons modernization effort as a major new threat.
During testimony before Congress in April, Richard claimed that China's military is engaged in a "breathtaking expansion" of its arsenal of some 300 nuclear weapons. He argued that this requires fortifying the U.S. nuclear armory, which is already 10 times larger than China's.
Instead, U.S. policymakers need to avoid steps that stimulate nuclear competition with China and pursue serious talks designed to prevent miscalculation and reduce the risk of conflict. The United States also needs to develop a realistic strategy for involving China and the other major nuclear-armed states in the nuclear disarmament process.
According to U.S. projections, China could increase the size of its arsenal. It is deploying new solid-fueled missiles that can be launched more quickly than its older liquid-fueled missiles, increasing the number of its long-range missiles that are armed with multiple warheads, putting more of its intercontinental ballistic missiles (ICBMs) on mobile trucks, and continuing to improve its sea-based nuclear force.
These moves, while concerning, do not justify alarmism. China is not seeking to match U.S. nuclear capabilities. Rather, it is clearly seeking to diversify its nuclear forces so it can maintain a nuclear deterrent that can withstand potential U.S. nuclear or conventional strikes.
Beijing's nuclear plans are also likely designed to hedge against advancing U.S. missile defense capabilities, such as the sea-based Standard Missile-3 Block IIA system, which could potentially compromise China's nuclear retaliatory potential.
Although China's arsenal may be smaller, it is still dangerous. Beijing's nuclear modernization efforts make it all the more important to pursue meaningful progress on nuclear arms control.
U.S. Secretary of State Antony Blinken has vowed that the Biden administration will "pursue arms control to reduce the dangers from China's modern and growing nuclear arsenal," but has not explained how it will do so.
Leaders in Beijing claim to support nondiscriminatory disarmament and minimum deterrence, yet they have said they will engage on arms control only when U.S. and Russian leaders achieve deeper cuts in their much-larger nuclear arsenals. The United States and Russia can and should do more to cut their bloated nuclear stockpiles. But as a nuclear-weapon state party to the nuclear Nonproliferation Treaty, China is also obligated to help end the arms race and achieve disarmament sooner rather than later.
Yet, simply demanding, as the Trump administration did, that China join the arms control process is a recipe for failure. Instead, the Biden administration should adopt a more pragmatic approach that takes into account China's concerns, and Chinese leaders need to be prepared to respond with constructive ideas.
To start, U.S. President Joe Biden could propose a new bilateral nuclear security dialogue designed to clarify each other's nuclear postures and establish better lines of communication that could reduce the risks of miscalculation in a crisis.
The U.S. State Department should invite Chinese diplomats to join in developing a plan for fortifying the existing dialogue on nuclear weapons policy and risk reduction among the five nuclear-weapon states: China, France, Russia, the United Kingdom, and the United States. For instance, these states could consider joint arms control verification exercises based on the U.S.-Russian experience and negotiate a common system for reporting on their respective nuclear weapons holdings. They could also formulate a joint understanding that cybercapabilities will not be used to interfere with other states' nuclear command and control.
An even more ambitious approach would be for Washington and Moscow to propose that China, France, and the UK freeze the size of their nuclear stockpiles so long as the United States and Russia continue to achieve deeper verifiable reductions in their arsenals.
At the same time, the Biden team must resist calls for new U.S. weapons deployments, including land-based, intermediate-range ballistic missiles in Asia, that would compound nuclear tensions with China and give Beijing a cynical excuse to expand its arsenal.
Engaging China on effective arms control and disarmament will be difficult and will take time, but it is necessary because there are no winners in an unconstrained arms race.