April 2021
The United Kingdom's new safeguards agreement with the International Atomic Energy Agency (IAEA) entered into force in December, ensuring that certain nuclear activities and materials will remain subject to international monitoring.
IAEA Director-General Rafael Grossi told the agency's Board of Governors on March 1 that the UK's new voluntary safeguards agreement and the more intrusive additional protocol entered into force Dec. 31. Grossi said that the prior safeguards agreement between the UK and Euratom and the IAEA was terminated.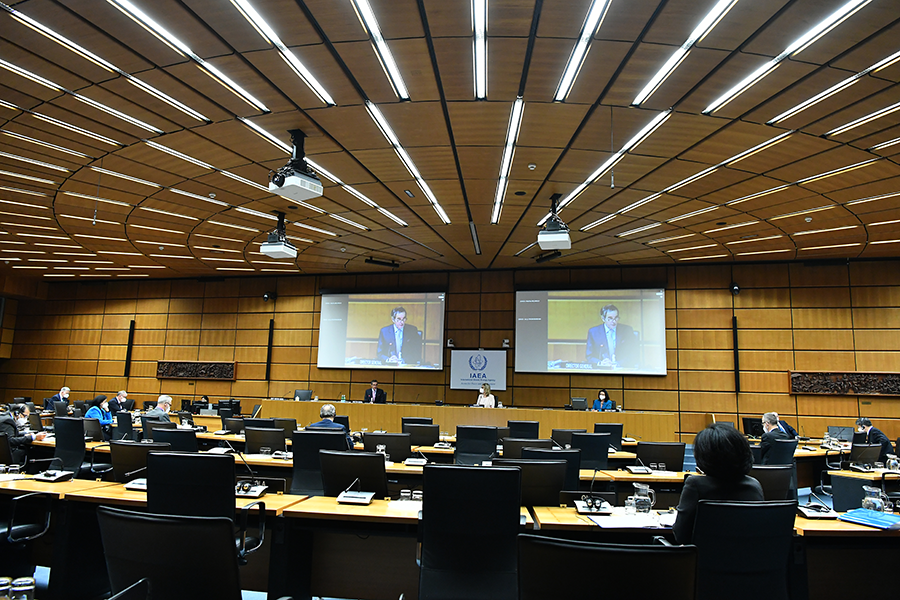 As a recognized nuclear-weapon state under the nuclear Nonproliferation Treaty, the UK is not required to implement a safeguards agreement with the IAEA. But all five of the recognized nuclear-weapon states have voluntary safeguards arrangements and additional protocols in place for nonmilitary nuclear materials and facilities.
The UK's voluntary safeguards were applied through its membership in Euratom, the European nuclear energy community that coordinates nuclear research, energy, and safeguards. The UK's withdrawal from the European Union included an exit from Euratom, necessitating the negotiation a new arrangement with the IAEA. (See ACT, July/August 2017.)
The new agreement with the IAEA will allow the UK to continue certain civil-nuclear cooperation agreements that require agency safeguards.—KELSEY DAVENPORT