October 2020
By Kelsey Davenport
India has tested an indigenously built hypersonic weapon that will serve as the basis for a nuclear-capable cruise missile, according to officials involved with the launch. Indian Defense Minister Rajnath Singh said the Sept. 7 test was a success and described it as a "landmark achievement" that contributes to Prime Minister Narendra Modi's vision of India becoming self-sufficient.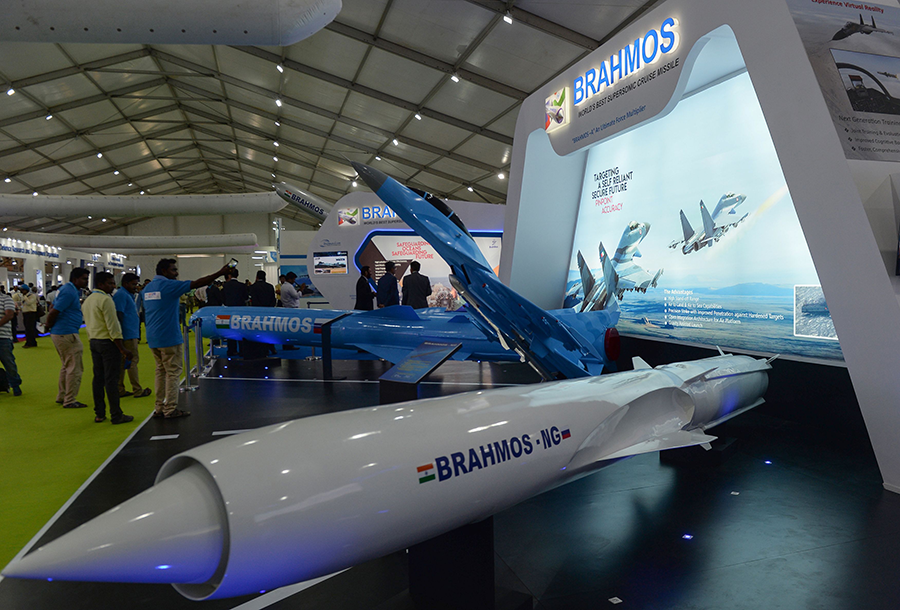 India is involved in developing a hypersonic cruise missile in cooperation with Russia. That system, known as the Brahmos II, is based on a supersonic cruise missile. The system tested in September, however, is designed and built indigenously.
Hypersonic weapons travel faster than five times the speed of sound. There are generally two categories of hypersonic weapons, cruise missiles powered by engines, and glide vehicles, which are launched nearly into space before diving back down to their targets.
Proponents of hypersonic cruise missiles, which India is pursuing, say they have several advantages over ballistic missiles. Hypersonic cruise missiles are maneuverable and fly at lower altitudes, making them more difficult to detect, whereas ballistic missiles fly on more predictable trajectories. These characteristics, however, may also make hypersonic weapons more destabilizing as they reduce response time and blur the lines between nuclear and conventional capabilities.
India first launched its hypersonic vehicle in June 2019, but the test failed.
The hypersonic vehicle India tested is powered by a supersonic combustion ram jet, or scramjet, engine after being launched by a solid-fueled ballistic missile rocket motor. The test vehicle flew at an altitude of 30 kilometers at six times the speed of sound for about 20 seconds after separating from the launcher, according to reports from the Defense Research and Development Organization (DRDO), which developed the system.
This test, which was conducted from Dr. Abdul Karem Island in the Bay of Bengal, "met all technical parameters," according to DRDO chief G. Satheesh Reddy and paves the way for more advanced hypersonic systems.
A DRDO statement said that India plans to conduct another three tests in the next five years "to make this platform into a fully-fledged hypersonic weapon that is capable of carrying both conventional and nuclear warheads."
The DRDO statement said that the test launch "proved several critical technologies including aerodynamic configuration for hypersonic maneuvers."
Maneuverability is seen as an asset for evading missile defenses.
India appears increasingly focused on developing a deterrent to Chinese capabilities, which may be driving the pursuit of hypersonic cruise missiles.
Indian Prime Minister Narendra Modi congratulated the scientists involved with developing the hypersonic systems and noted that "very few countries have such a capability today."
China, Russia, and the United States are all developing hypersonic weapons and have conducted successful tests of their systems.