May 2020
By Kingston Reif
The U.S. Air Force announced last month that it plans to continue development of a new fleet of nuclear air-launched cruise missiles (ALCMs) with Raytheon Co. as the sole contractor.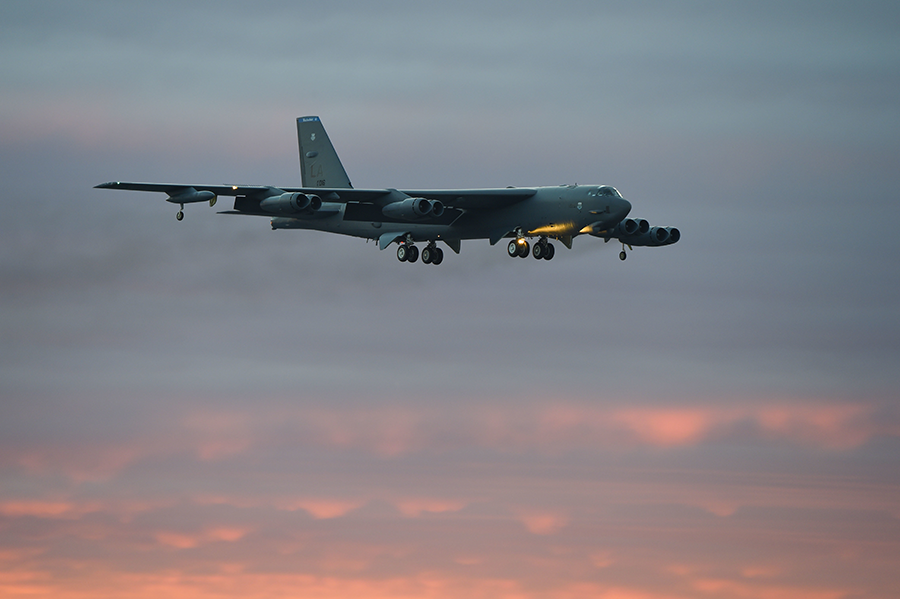 "After an extensive evaluation of contractor programmatic and technical approach during…preliminary design reviews, the Air Force decided to focus on Raytheon's design," according to an April 17 service press release.
In August 2017, the Air Force awarded a $900 million contract to Raytheon and a $900 million contract to Lockheed Martin Corp. to proceed with development of the ALCM replacement, known as the long-range standoff (LRSO) weapon. (See ACT, October 2017.) The contracts were intended to cover a 54-month period of development after which the Air Force would choose one of the contractors to complete development and begin production.
The service's rationale for focusing on one contractor roughly two years earlier than planned is unclear.
Lockheed Martin's exit from the LRSO program "is completely in line with the existing LRSO acquisition strategy, which included periodic reviews to assess contractor designs," said Maj. Gen. Shaun Morris, Air Force Nuclear Weapons Center commander and program executive officer for strategic systems.
"Lockheed Martin has been an excellent contractor and partner…and this pivot to Raytheon does not represent a lack of effort or commitment on their part," he added.
Morris also argued that the Air Force's decision not to proceed with Lockheed Martin's design for the missile is "different than Boeing's decision last year not to bid on the EMD contract for the Ground Based Strategic Deterrent," the planned replacement for the Minuteman III intercontinental ballistic missile. (See ACT, October 2019.)
The award of the main LRSO program development contract remains slated for year 2022, but the Air Force is evaluating whether any acceleration of the program might be possible, a service spokeswoman told Air Force Magazine on April 21.
Current Air Force plans call for the procurement of about 1,000 new nuclear-capable missiles to replace the current fleet of AGM-86B missiles, which have been operational since 1986. The service says a new ALCM is needed because the existing missiles are becoming increasingly difficult to maintain and losing their ability to penetrate sophisticated air defenses. The new missile will be compatible with the B-52H and planned B-21 bombers.
The new missile will be dubbed the AGM-181 when it becomes operational.
The Air Force in 2016 projected the total acquisition cost of the LRSO program at $10.8 billion after including the impact of inflation. (See ACT, September 2016.) The National Nuclear Security Administration is developing the warhead for the new missile, which as of last summer was projected to cost $11.2 billion.
The Trump administration is requesting $1.5 billion for the missile and warhead in fiscal year 2021. (See ACT, March 2020.)