April 2020
By Kelsey Davenport
India seized Chinese-manufactured equipment bound for Pakistan in February that officials claimed could be used for Islamabad's ballistic missile program.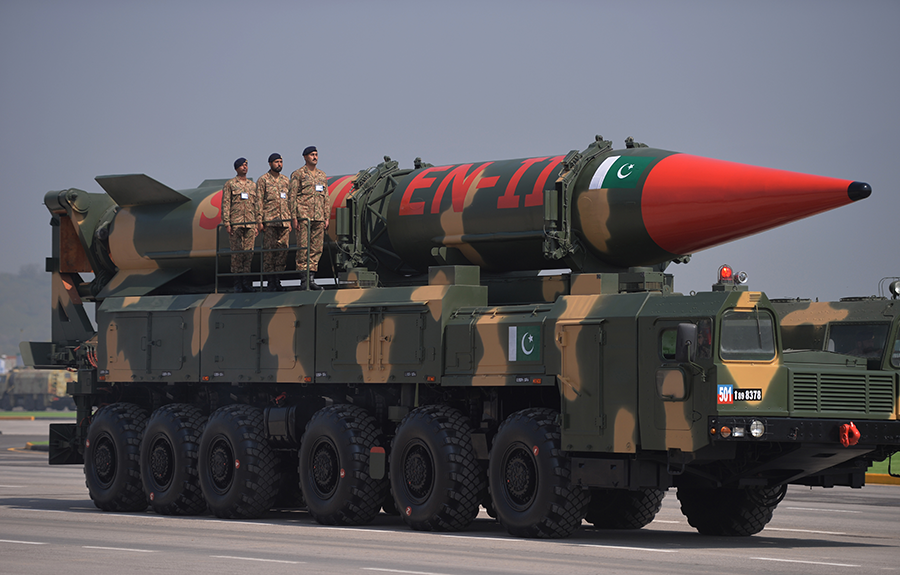 India's Defense Research and Development Organization (DRDO) said that an industrial autoclave was found on a ship that left Jiangyin Port, China and was headed to Karachi, Pakistan. The ship was detained in India's Kandla Port on Feb. 3 when the autoclave was confiscated on the basis of an intelligence tip-off, according to Indian officials quoted in the press. The ship was then allowed to continue to Pakistan.
The DRDO said the autoclave seized from the ship was listed as an industrial dryer. Autoclaves are a dual-use technology that can be used in the production of rocket motors for ballistic missiles. India passed a law in 2005 that prohibits the trans-shipment of materials and technologies relevant to developing weapons of mass destruction and their delivery systems.
Chinese Foreign Ministry spokesman Zhao Lijian disputed the Indian description of the seized machine and said on March 5 that it was a heat-treating furnace, not an autoclave. Zhao said that the furnace "is by no means a piece of military equipment or a dual-use item," and therefore not subject to nonproliferation export controls.
He said that the machine was produced by a private company in China and was declared correctly.
"As a responsible major country, China has been strictly fulfilling the international nonproliferation obligations and international commitments," he said.
The U.S. intelligence community has documented Chinese support for Pakistan's ballistic missile program in the past. China has also provided essential technology to Pakistan's nuclear weapons program.