November 2019
By Kingston Reif
Turkey's invasion of Kurdish-run areas in northern Syria against U.S. wishes in October sparked unprecedented public concern among members of Congress about the wisdom of continuing to store U.S. tactical nuclear weapons at Incirlik Air Base in southern Turkey.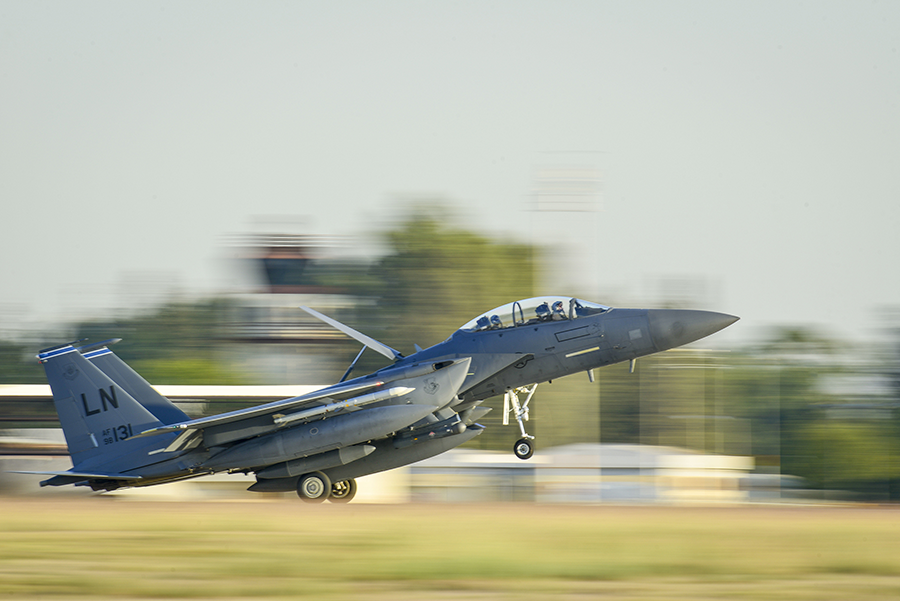 Despite the outcry against Turkish President Recep Erdogan's attack on Kurdish allies of the United States, the Trump administration says it is not considering removing the weapons
from Turkey.
Tucked inside the Countering Turkish Aggression Act of 2019, a bill introduced on Oct. 17 by Sens. Chris Van Hollen (D-Md.) and Lindsey Graham (R-S.C.) that would impose new sanctions on Turkey, is a requirement that the administration assess alternative basing options for U.S. military "personnel and assets" housed
at Incirlik.
The bill was co-sponsored at the time of introduction by 14 other senators, equally split between Democrats and Republicans.
Sen. Chris Murphy (D-Conn.), a member of the Senate Foreign Relations Committee, told MSNBC on Oct. 14 that "it does worry me" that U.S. nuclear weapons continue to be stored in Turkey.
"We do have to step back and have some wholesale conversations about our relationship" with Turkey, Murphy said.
Similarly, House Armed Services Committee member Rep. Kendra Horn (D-Okla.) tweeted on Oct. 17 that she is "deeply concerned that strategic nuclear weapons remain on an air base within Turkish borders." Horn later deleted
the tweet.
According to open source estimates, the United States may store as many as 50 B61 gravity bombs at Incirlik. Those make up one-third of the approximately 150 nuclear weapons thought to be housed in five nations in Europe as part of NATO nuclear sharing arrangements. (See ACT, September 2018.)
The original rationale for deploying U.S. nuclear weapons in Europe was to deter and, if necessary, defeat a large-scale attack by the Soviet Union. Since the end of the Cold War, the United States has drastically reduced the number of weapons on the continent, but still deploys a smaller number to extend deterrence to NATO allies and as a political signal of the U.S. commitment to the security of alliance members.
Unlike the other bases in Europe that host B61s, Incirlik does not host dedicated nuclear-capable fighter aircraft that can deliver the weapons. Moreover, Turkey does not train its pilots to fly nuclear missions. In the event NATO were to make a decision to use the weapons now stored in Turkey, the United States or another NATO member would fly its own aircraft to retrieve them.
As a matter of policy, the U.S. Defense Department does not comment on the presence or number of nuclear weapons in Turkey or anywhere else in Europe. But President Donald Trump appeared to confirm, at least indirectly, the existence of the weapons in Turkey in comments to reporters at the Oval Office on Oct. 16.
Asked about the security of the weapons at Incirlik, Trump said he was "confident" in their safety.
Victoria Coates, the senior director for the Middle East on the National Security Council, also appeared to acknowledge the presence of the weapons in an Oct. 15 interview.
Asked if the administration is planning to remove the weapons from Turkey, Coates said, "There are no plans for that at the moment that I'm aware of."
Those arguing for the removal from Incirlik note that the risks of storing the weapons in Turkey have increased significantly due to a deteriorating security environment and Erdogan's anti-U.S. rhetoric and actions. (See ACT, November 2017.)
In March 2016, the U.S. military ordered the families of U.S. military personnel to leave southern Turkey, primarily from Incirlik, due to terrorist activity in Turkey and the conflict in nearby Syria. In July 2016, following a failed coup attempt, the Turkish government arrested several high-ranking Turkish military officers at Incirlik and cut power to the base for nearly a week.
Erdogan's invasion of northern Syria and Turkish artillery strikes near positions held by U.S. troops deployed in northern Syria has exacerbated these worries.
Supporters of keeping the weapons in Turkey counter that removing the weapons from Incirlik would raise questions about NATO's commitment to Turkey's security and prompt uncomfortable debates about the merits of nuclear sharing inside the other host nations. They also claim that removing the weapons could prompt Turkey to more seriously consider acquiring its own nuclear weapons.
Erdogan complained in a speech in September that the current nuclear-armed nations retain an unacceptable monopoly on nuclear weapons and suggested that his nation might acquire its own nuclear arsenal. (See ACT, October 2019.)
But analysts have noted that a Turkish nuclear weapons program would carry significant political and economic costs for Ankara and that Erdogan's remarks may have been more an expression of desire to build its status as a world power than an actual goal.