November 2019
By Greg Webb and Daryl G. Kimball
Veteran Argentine diplomat Rafael Mariano Grossi will serve as the next director-general of International Atomic Energy Agency (IAEA) following his Oct. 29 selection by the agency's 35-nation Board of Governors in Vienna.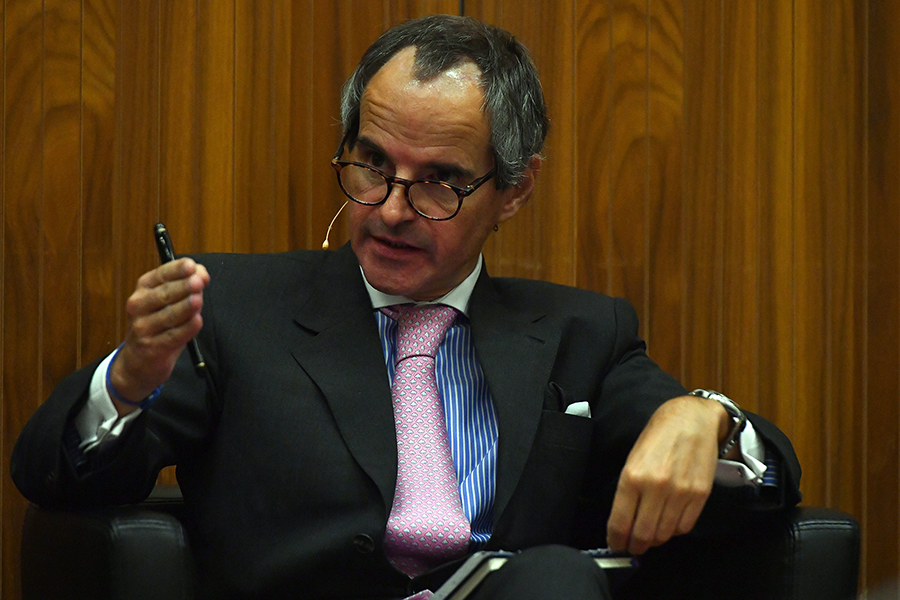 Grossi won 24 votes, a two-thirds majority of voting board members, and will be formally confirmed as director-general by a Dec. 2 special meeting of the agency's 171 member states. He is expected to take office the next day.
Acting IAEA Director-General Cornel Feruta of Romania, Grossi's only opponent in the fourth round of the board's secret voting, received just 10 votes; one nation abstained. Earlier ballots had eliminated Lassina Zerbo of Burkina Faso, the current executive secretary of the Comprehensive Test Ban Treaty Organization, and Slovakia's Marta Ziakova, who heads her nation's nuclear regulatory agency.
As part of the selection process for the four-year leadership term, the four candidates had previously delivered public remarks describing their vision for the agency, which monitors non-nuclear-armed nations to ensure they conduct only peaceful nuclear activities. The agency also promotes the use of peaceful nuclear and radioactive technologies around the world, such as in medicine and agriculture. The four candidates all promoted this technical cooperation aspect of the agency's mission, but only Grossi highlighted the need for internal bureaucratic reforms to improve IAEA effectiveness.
Grossi is currently Argentina's ambassador to international organizations in Vienna and previously served as the IAEA assistant director-general for policy under Director-General Yukiya Amano, whose July death prompted October's selection process. (See ACT, September 2019.)
Grossi had been expected to serve as president of the 2020 review conference for the nuclear Nonproliferation Treaty (NPT), which is expected to be a particularly contentious meeting, taking place 50 years after the treaty entered into force. (See ACT, June 2019.)
In anticipation of Grossi's selection to lead the IAEA, diplomatic sources told Arms Control Today that the Argentine government has discussed a plan for another of its senior diplomats, Deputy Foreign Minister Gustavo Zlauvinen, to preside over the review conference. Among other diplomatic postings, Zlauvinen has served as IAEA representative to the United Nations in New York, where he represented the agency during NPT meetings from 2001 to 2009.