June 2019
By Kelsey Davenport
U.S. President Donald Trump played down North Korea's decision to test a new short-range ballistic missile in May, and administration officials said the United States remains committed to negotiations with Pyongyang over the North's nuclear weapons program. Neither Washington nor Pyongyang, however, appears willing to show a more flexible approach to talks, making it unclear when negotiations might resume.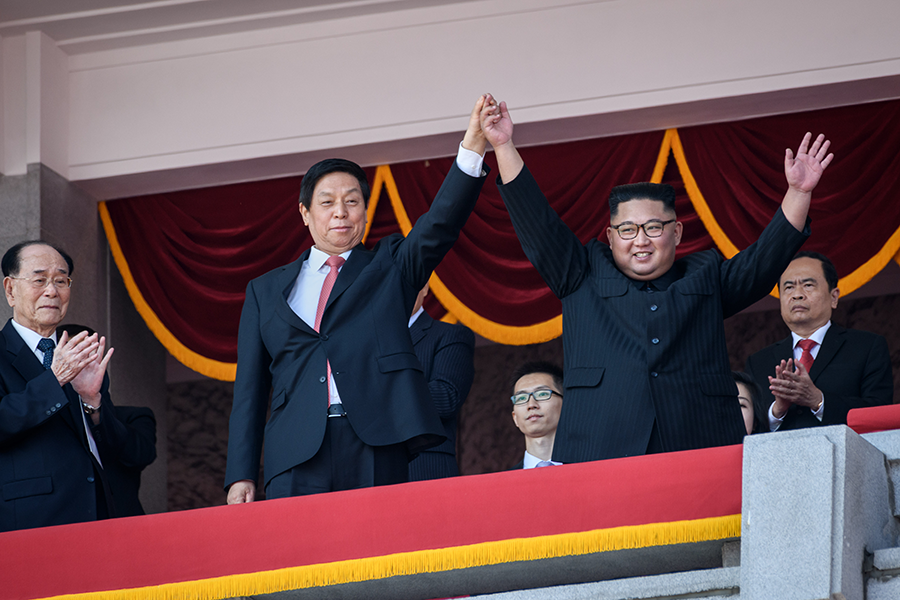 North Korea's May 4 flight test of the new mobile missile marked the country's first ballistic missile launch since it tested an intercontinental ballistic missile in November 2017. (See ACT, January/February 2018.) North Korean leader Kim Jong Un observed the test, and the state-run Korean Central News Agency reported his "great satisfaction" with the drill. The missile, designated the KN-23, was tested again May 9.
The solid-fueled KN-23 can travel about 400 kilometers and appears to be the same system displayed in a 2018 North Korean military parade, according to missile analysts. Although North Korea has developed and deployed ballistic missiles with similar ranges, the KN-23's features provide Pyongyang with new capabilities. The use of solid fuel makes the missile easier to transport and quicker to launch because the missile can be stored with the fuel loaded. North Korea's other short-range ballistic missiles are mostly liquid-fueled systems that typically need to be fueled at the launch site.
The missile also flies at a lower trajectory and appears to be capable of maneuvering in flight, according to analysts and U.S. officials, making it more difficult to intercept using ballistic missile defenses. Development of a missile with this trajectory and maneuvering capability may be a response to the Terminal High Altitude Area Defense (THAAD) ballistic missile defense systems that the United States deployed in South Korea in 2017.
North Korean media condemned a recent THAAD training exercise in South Korea on May 10, calling it "a military provocation" and saying that if the United States "truly wishes for peace on the peninsula," it should "stop all acts of hostility" toward North Korea.
The May missile tests violate UN Security Council resolutions that prohibit any ballistic missile development or testing by North Korea, but the launches do not violate the voluntary moratorium on long-range ballistic missile testing that Kim announced in April 2018.
The Trump administration has touted the lull in missile testing and the announced moratorium as positive outcomes of the diplomatic process, and its response to the May tests has been subdued.
Trump said on May 10 that he did not consider the missile tests a "breach of trust" between himself and Kim and said the relationship remains strong. Trump said he knows that North Korea wants to negotiate but may not be ready to resume talks right now.
U.S. Secretary of State Mike Pompeo said the missile tests did not pose a threat to the United States or its allies in the region. Pompeo said that there is still "an opportunity to get a negotiated outcome" on denuclearization, but did not provide any detail on the U.S. approach to advance diplomacy.
Kims' decision to test the new missile was likely intended to send signals to the Trump administration, as well as a North Korean audience. After returning from the Hanoi summit without sanctions relief, Kim may have felt compelled to shore up domestic support and silence critics in North Korea that were skeptical of his approach to negotiations by demonstrating his resolve and continued commitment to North Korea's security.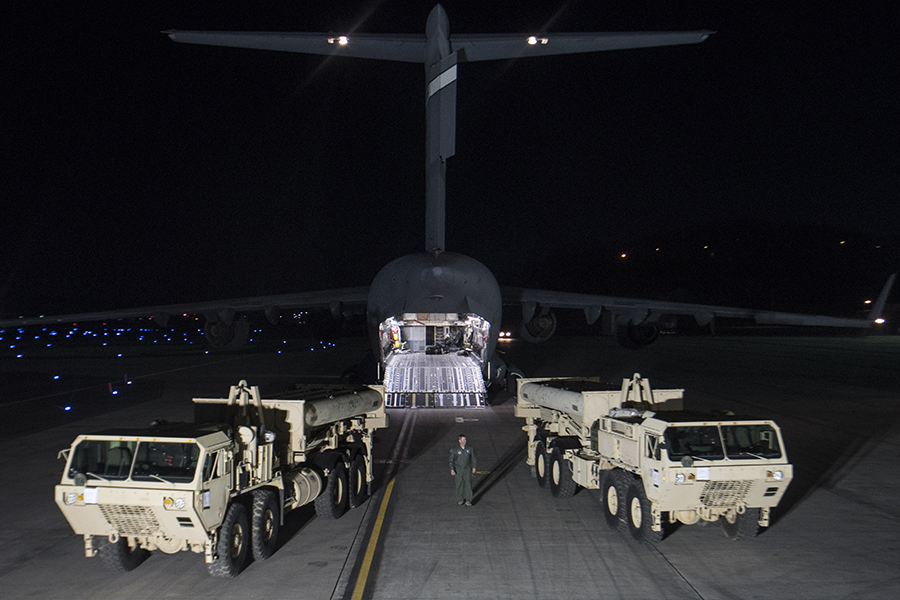 The decision to resume missile testing without breaching the April 2018 moratorium may also have been designed to demonstrate that Kim's ultimatum for negotiations is serious. Kim said in April that the United States must change its negotiating approach by the end of the year or face a "bleak and very dangerous" situation. Specifically, he called on the United States to pursue a new "methodology" for talks, likely a reference to North Korea's rejection of the Trump administration's preference for a comprehensive deal. (See ACT, May 2019.)
The test followed new U.S.-South Korean military drills that replaced larger, annual exercises that North Korea regularly criticized as provocative. Trump canceled those maneuvers in March, but Kim still denounced the scaled-down exercises in April and warned that North Korea was likely to respond to the exercises in kind.
Although the missile test may have been intended to signal North Korea's resolve, it does not appear to have altered Trump's approach to negotiations. It remains unclear how the administration plans to bridge the divide between the U.S. and North Korean negotiating positions.
The Trump administration continues to reiterate its preference for a comprehensive agreement that would require North Korea to agree to the end goal of the negotiations and dismantle its entire nuclear weapons infrastructure before receiving any U.S. sanctions relief.
In a May 19 Fox News interview, Trump again denounced North Korea's preference for an incremental approach to denuclearization and provided some further insight into the differences that caused the abrupt end of the Hanoi summit in February. Trump said he wanted North Korea to dismantle five nuclear sites, whereas Kim was only willing to close one or two sites, and that offer was "no good."
This detail supports commentary from U.S. and North Korean officials that Trump wanted a more comprehensive "big deal," while Kim sought a more limited agreement on the Yongbyon nuclear facility. (See ACT, April 2019.)
The U.S.-North Korean relationship was further strained by the U.S. Justice Department's May 9 announcement that the United States had seized a North Korean vessel, the Wise Honest, for its role in evading U.S. and UN sanctions. According to the May 9 press release, the vessel, which had been detained a year earlier in April 2018, had been involved in illicitly transporting coal and heavy machinery since 2016.
North Korea condemned the U.S. seizure as an "illegal and atrocious act of robbery" and said that Washington was acting in "complete denial of the basic spirit" of the Singapore summit declaration agreed by Trump and Kim at their first meeting in June 2018. (See ACT, July/August 2018.) North Korea said the United States should "return the vessel without delay" and consider "what kind of consequences will be caused by its gangster-like behavior."
The Trump administration has consistently stated that it will enforce all sanctions on North Korea during negotiations. Nothing in the Singapore summit joint statement specifically states that Washington should refrain from sanctions enforcement.
The U.S.-North Korean stalemate has also slowed the inter-Korean process, but the two Koreas have begun preparations for a fourth summit between South Korean President Moon Jae-in and Kim.
Moon also downplayed the impact of the missile launches on North Korea's negotiations with the United States and the inter-Korean process. He said it does not violate the Panmunjom agreement between North and South Korea and characterized the test as an expression of "discontent" by Pyongyang. He said North Korea is "being careful not to disrupt the atmosphere for talks."