U.S. President Donald Trump has set the stage for actions, starting as early as next month, that could unravel the Iran nuclear deal, a development that would jolt U.S. relations not only with Tehran but also with Russia, China, and major allies in Europe who helped negotiate the deal.
Iran Tests Simorgh Rocket 
Iran marked the opening of its Imam Khomeini National Space Center on July 27 with the first launch of its Simorgh satellite-carrying rocket. Iranian state media claimed the launch was successful, while U.S. intelligence agencies concluded that it was a failure and the Iranian success claims were propaganda.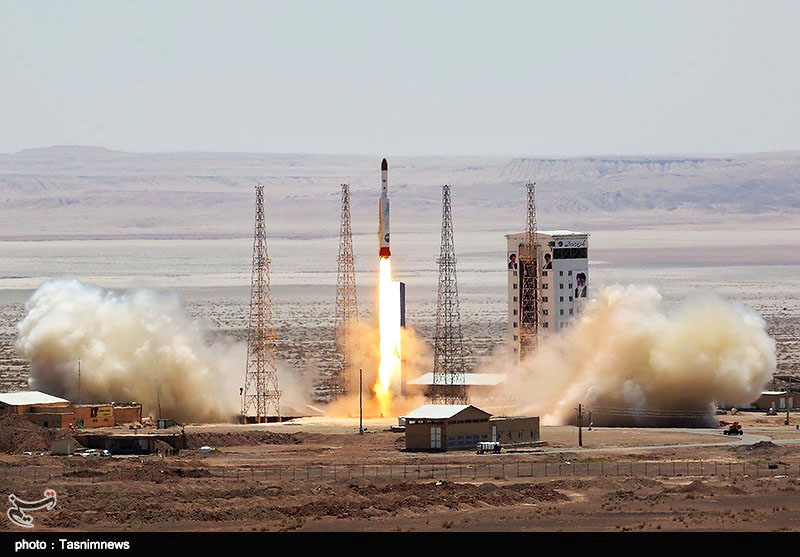 France, Germany, the United Kingdom, and the United States condemned the launch as "a threatening and provocative step" in a joint letter to the United Nations on Aug. 2. Further, the four nations asserted that the launch was "inconsistent" with a UN Security Council resolution intended to curtail Iran's ballistic missile program.
The launch does not violate the terms of the nuclear deal between Iran and six world powers, which focused on curtailing Iran's nuclear activities. After negotiators reached that agreement in July 2015, the Security Council adopted Resolution 2231 backing up the accord with the international imprimatur of the UN.
The resolution included additional matters, with language that "called" on Iran to refrain from activity involving ballistic missiles "designed to be capable of delivering nuclear weapons." That softened restrictions imposed in 2010 by Security Council Resolution 1929, which states that Iran "shall not undertake any activity related to ballistic missiles capable of delivering nuclear weapons, including launches using ballistic missile technology."
The United States and its allies deemed the Simorgh launch "inconsistent" with Resolution 2231 due to long-held concerns with the overlap between Iran's satellite launch and ballistic missile programs. "The technologies necessary for the conception, the fabrication and the launch of space-launch vehicles are closely related to those of ballistic missiles, in particular to those of an intercontinental ballistic missile [ICBM]," they wrote.
U.S. intelligence has warned that the Simorgh could provide a foundation for the development of ICBM technologies, but multiple challenges would complicate repurposing the Simorgh as an ICBM. Additional development and testing would be needed to improve accuracy and ensure a warhead could survive re-entry into the atmosphere. Further, although U.S. intelligence previously warned that "Iran could develop and test an ICBM capable of reaching the United States by 2015," the evidence suggests Tehran instead has been focused on improving the quality of its existing missiles.
In its letter to the UN, the United States and its allies called on Iran not to conduct any further ballistic missile launches and related activities. Washington went one step further, imposing sanctions on six entities involved in Iran's ballistic missile program.
Iranian Foreign Minister Javad Zarif, responding on Twitter, maintained that Iran's missiles were not designed to deliver nuclear weapons.—TYLER RODGERS