For Immediate Release: June 13, 2017
Media Contacts: Jeff Abramson, senior fellow (646) 527-5793; Daryl G. Kimball, executive director (202-463-8270 x107)
(Washington, D.C.)—Congressional votes to block major arms deals are very rare, but today a substantial, bipartisan group of 47 Senators voted to support S.J. Resolution 42, a resolution of disapproval to transfer U.S. precision-guided munitions to Saudi Arabia, which is waging a controversial military campaign in Yemen. The close vote was a rebuke of Trump's Middle East policy. In the final tally, 47 Senators voted for full consideration of the resolution, while 53 rejected that step.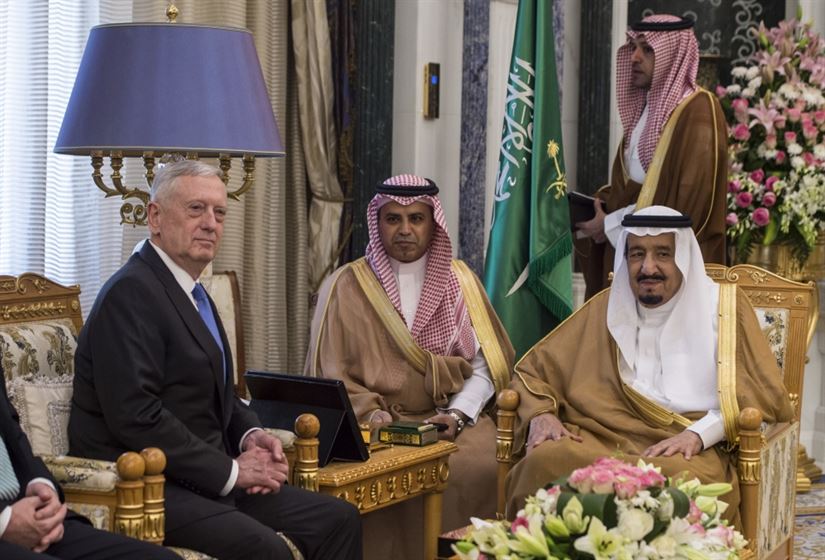 The growing opposition to the roughly $500 million sale indicates that President Trump will face tough resistance should he try to move forward with other elements of the still mostly undefined $110 billion arms package he announced last month to Saudi Arabia.
"The Senate's bipartisan stand today against the sale of precision guided munitions to Saudi Arabia puts the Trump administration on notice that their approach is off target," said Jeff Abramson, nonresident senior fellow at the Arms Control Association.
"The United States should not be sending more weapons into an unwinnable conflict and into the hands of a country that uses U.S. weapons against civilian targets. Instead, the Trump administration should use its influence to find a political solution to the disastrous war in Yemen, which has led to a massive humanitarian crisis," Abramson added.  

"Current U.S. conventional arms transfer policy includes the goal of 'Ensuring that arms transfers do not contribute to human rights violations or violations of international humanitarian law.'" Abramson noted.
"With today's vote, the Senate is sending a strong message that U.S. arms transfers should not go to states that target civilians and violate human rights."
Additional resources
"Arms Sales to Saudi Arabia and Bahrain Should Be Rejected," Arms Control Association Issue Brief, Volume 9, Issue 3, May 2017.
"Defiant Congress Sparks Showdown With Trump Over Saudi Arms Deal," Arms Control Today, June 2017.
###

The Arms Control Association is an independent, membership-based organization dedicated to providing authoritative information and practical policy solutions to address the threats posed by the world's most dangerous weapons.