January/February 2023
By Gabriela Rosa Hernández
Ukraine has pushed the United States to provide its armed forces with cluster munitions warheads, and the Biden administration has not rejected the request, according to CNN, even though the weapon is banned by more than 110 countries.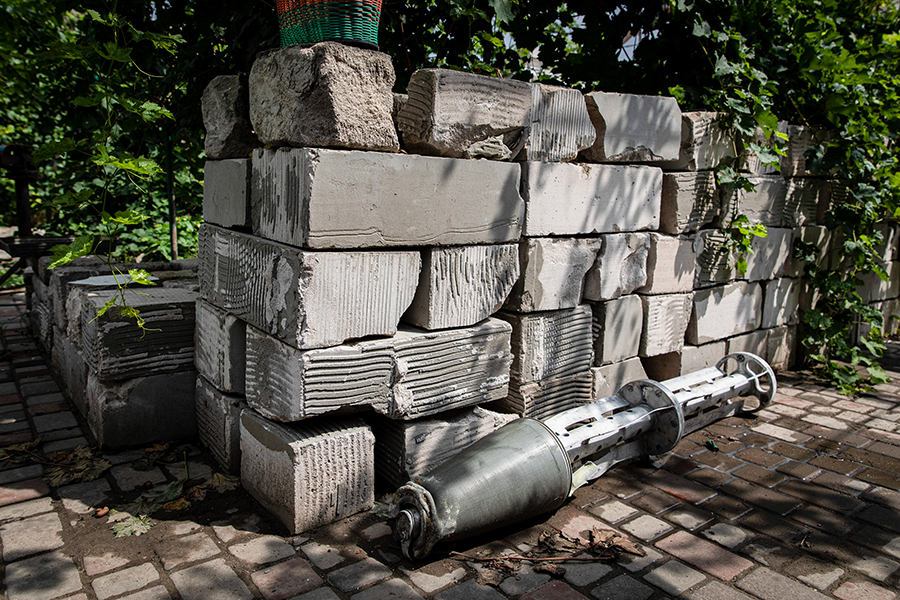 Cluster munitions are gravity bombs, artillery shells, and rockets that fragment into small bomblets or grenades. They are controversial and widely shunned because they can inflict devastating harm on civilians.
Russian forces have used these weapons in attacks throughout Ukraine, resulting in numerous civilian casualties. Ukraine allegedly also has used them in its attempt to defend against Russia's brutal assault, although far less than Russia. (See ACT, October 2022.)
CNN reported on Dec. 8 that senior Biden administration officials have been fielding Ukrainian requests for cluster munitions for months and "have not rejected [them] outright."
Asked about the status of Ukraine's request, a U.S. State Department spokesperson told Arms Control Today by email on Dec. 19 that "[w]e are not in a position to comment on internal deliberations regarding specific systems requested by Ukraine."
The spokesperson reiterated the Biden administration's commitment that, "as a general matter, we will continue to provide Ukraine with security assistance for as long as it takes and will continue to work with Allies and partners to identify and provide Ukraine with additional capabilities."
"As Russia's war against Ukraine has evolved, so too has U.S. military assistance, and we will continue to calibrate our assistance to align with Ukraine's current and future battlefield needs," the spokesperson said.
On Dec. 21, President Joe Biden hosted Ukrainian President Volodymyr Zelenskyy at the White House as Congress prepared to pass a giant annual spending package that includes an additional $44 billion
for Ukraine.
CNN said the administration has not taken the cluster munitions request off the table as a last resort in case Ukrainian munitions stockpiles run dangerously low. Russian forces are bolstering their defenses as the war enters a second year, and U.S. officials believe the conflict could enter a stalemate, The New York Times reported on Dec. 21.
"Providing banned cluster munitions to Ukraine or any other country is a flagrant rejection of the Convention on Cluster Munitions [CCM] and a blatant disregard for civilian lives.
Such a move risks exacerbating the existing humanitarian disaster in the country," Hector Guerra, director of the International Campaign to Ban Landmines - Cluster Munition Coalition, said in a statement Dec. 19.
He called on states-parties to the CCM, which bans the weapons, to "react urgently to the prospect of further civilian harm from cluster munitions in the Ukraine conflict."
"Any support for the country should be contingent upon unconditional respect for international humanitarian law and repudiation of any use of indiscriminate weapons," he said.
According to CNN, Ukrainian officials have lobbied for dual-purpose improved conventional munitions compatible with the U.S.-provided High Mobility Artillery Rocket System and the 155mm howitzer. Ukrainian officials say the munitions would increase the capacity of the Ukrainian military by enabling more effective attacks on larger concentrations of Russian forces and equipment. The Ukrainians also claim that they would not use them in civilian populated areas as Russia has.
Asked by Arms Control Today to comment on Russia's use of cluster munitions in Ukraine and the strategic considerations behind Ukraine's request for cluster munitions, a spokesperson at the Ukrainian embassy in Washington said in a Dec. 13 email that "Russia's use of these weapons is a part of their tactic aimed to threaten people, make them flee, capture the land, [and] force Ukraine to negotiations through terror. It's the same tactic as the airstrikes on our energy infrastructure and leaving people to freeze to death in winter."
Granting Ukraine access to cluster munitions would require the Biden administration to override a U.S. law that generally restricts the transfer of cluster munitions that result in more than a 1 percent rate of unexploded ordnance.
As stockpiles of U.S. munitions dwindle, Kyiv has told Washington that it could use U.S. cluster munitions sitting in storage, CNN reported.
Some cluster munitions disperse only two bomblets while others can spread up to hundreds of submunitions over a large area. These weapons are designed for use against massed formations of troops and armor or broad targets, such as airfields. But cluster submunitions sometimes fail to explode on impact and can kill or maim civilians who later encounter them. These unexploded submunitions may remain dangerous for decades.
In Ukraine, Russia's short-range BM-21 Grad launchers are capable of firing cluster munitions warheads, although they usually carry unitary warheads. Longer-range systems such as the Smerch multiple rocket launcher, the Tochka, and Iskander ballistic missiles can also fire a cluster munitions warhead. Ukraine inherited some of these systems and a stock of cluster munitions including the Tochka and Smerch multiple rocket launchers, according to The Economist.
The 110 states that ratified the CCM include former cluster munitions producers France, Germany, the Netherlands, and the United Kingdom. Russia, Ukraine, and the United States have not signed the treaty.