January/February 2023
By Shannon Bugos
After raising the nuclear temperature with his comments in recent months, Russian President Vladimir Putin denied issuing any threats of possible nuclear weapons use, stating that "we have not lost our minds."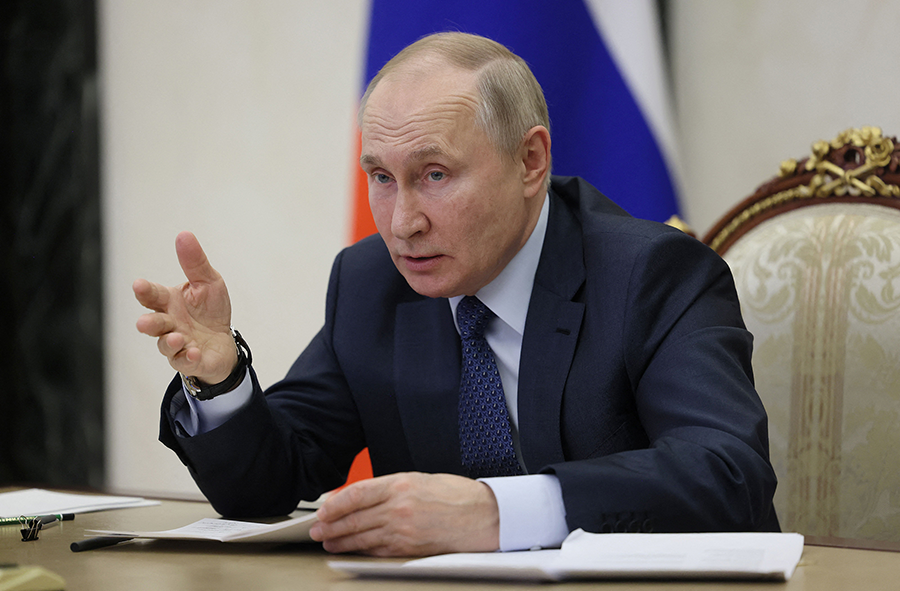 Russian nuclear forces are "in a more advanced and up-to-date condition than the weapons in the possession of any other nuclear power," Putin said on Dec. 7. "Yet, we are not going to wield these weapons like a razor running around the globe."
But even as the Russian president denied having ever spoken about the possibility of using nuclear weapons, he emphasized that Russia will protect itself and its allies "with all means at our disposal, if needed."
U.S. Defense Secretary Lloyd Austin denounced Putin's statements on Dec. 9, saying that "the whole world has seen Putin engage in deeply irresponsible nuclear saber rattling" during Russia's "cruel and unprovoked war of choice against Ukraine."
Bloomberg reported the same day that Indian Prime Minister Narendra Modi declined to hold an annual meeting with Putin due to the threats of nuclear use. But the two leaders held a telephone call on Dec. 16, during which Modi emphasized dialogue and diplomacy as the only way forward in Ukraine, according to the prime minister's office.
The Kremlin readout of the call reported that "the two leaders agreed to maintain personal contacts."
After Russia's cancellation of a Russian-U.S. meeting to discuss the 2010 New Strategic Arms Reduction Treaty, Austin reiterated in December that the United States "stand[s] ready to pursue new arms control arrangements with willing partners operating in good faith." (See ACT, December 2022.)
Russian Foreign Minister Sergey Lavrov said on Dec. 1 that "it is impossible to discuss strategic stability today while ignoring everything that is happening in Ukraine." Washington and Moscow typically include arms control under the umbrella of strategic stability matters.
By contrast, Sergei Ryabkov, Lavrov's deputy, said two weeks earlier that so long as the United States demonstrates an "interest and readiness," Russia would be willing to discuss matters of strategic stability only.