November 2022
By Shannon Bugos
After a recent flurry of prototype testing, the U.S. Defense Department is on schedule with plans to deploy its first new hypersonic weapon by the summer of 2023 and to develop other offensive hypersonic and anti-hypersonic weapons defense capabilities.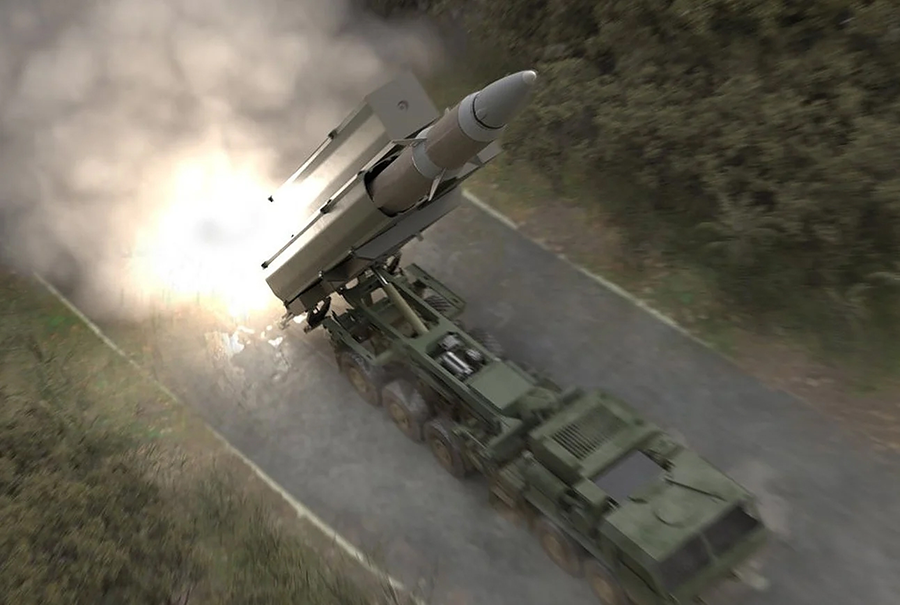 Lt. Gen. Robert Rasch, the Army's director of hypersonic weapons systems acquisition, said in an early October interview with Defense News that the service will proceed with its schedule to field the Long-Range Hypersonic Weapon (LRHW), a ground-launched, boost-glide missile system, by the end of fiscal year 2023. The Army completed delivery of LRHW ground equipment, including the battery operations center, transporter erector launchers, and trucks and trailers, to Joint Base Lewis-McChord in Washington state in September 2021. (See ACT, November 2021.)
Rasch noted that the Pentagon will test the LRHW missile twice more before initial deployment, with the first of those tests meant to launch the fully assembled missile from its ground-support equipment. The most recent test of the system's glide body, which is shared with the Navy's hypersonic weapons system program, ended in failure in June, although Rasch claimed that the booster stack performed successfully. (See ACT, September 2022.)
The LRHW weapons system is one of 24 systems that the Army plans to deploy in fiscal year 2023 and one of 35 systems that the service aims to deploy by 2030 in order to become what it considers a fully modernized force.
Meanwhile, the Air Force awarded a $985 million contract to Raytheon Technologies, including its program partner Northrop Grumman, on Sept. 22 to kick-start the development of the Hypersonic Attack Cruise Missile as an operational, rather than prototype, capability. Raytheon will deliver two of the missile batteries and prepare the missiles for their planned deployment on F-15 fighter jets in fiscal year 2027. (See ACT, June 2022.) The Pentagon began the program in fiscal year 2022. (See ACT, July/August 2021.)
The system "will provide our commanders with tactical flexibility to employ fighters to hold high-value, time-sensitive targets at risk, while maintaining bombers for other strategic targets," Air Force Chief of Staff Gen. Charles Brown said in the award announcement.
The Air Force also noted that the United States will continue its collaboration with Australia on the system's design and development under a joint project arrangement. This will include the use of Australia's test infrastructure for the system's first all-up-round flight tests.
U.S. Defense Secretary Lloyd Austin and Japanese Defense Minister Yasukazu Hamada struck an agreement in September for the two countries to continue cooperation on anti-hypersonic weapons defense systems. The officials "agreed to continue joint analysis on counter-hypersonic technology and, based on its progress, to begin consideration of joint research on technologies and components," according to a Japanese Defense Ministry readout of the meeting.
The allied collaboration on new hypersonic technology comes as a response to advances by China and Russia on hypersonic weapons, as well as to tensions with China about Taiwan. Moscow thus far has deployed two hypersonic weapons capabilities, the Kinzhal short-range ballistic missile and the Avangard intercontinental boost-glide vehicle, in 2017 and 2019, respectively, while Beijing deployed the Dongfeng-17 road-mobile, boost-glide system in 2020.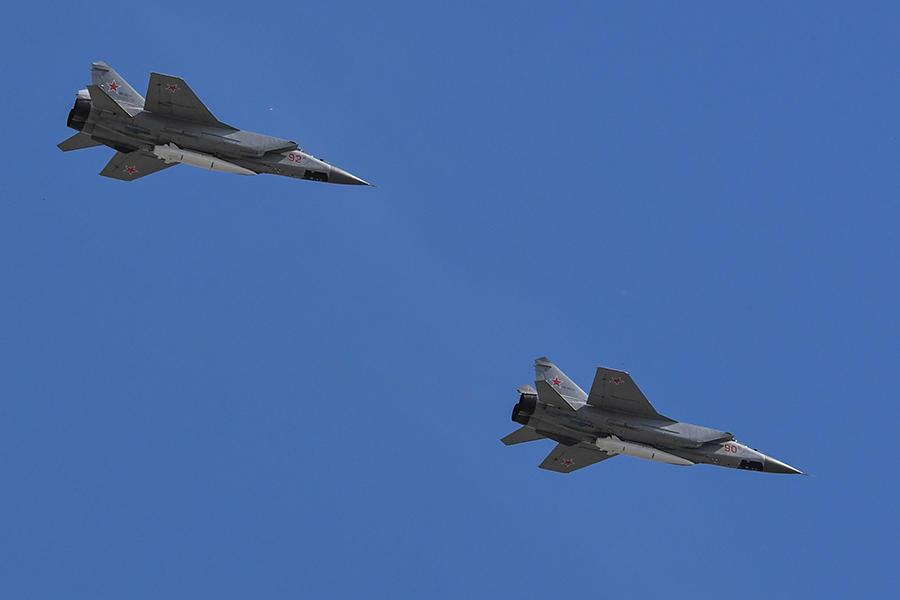 Russia used Kinzhal hypersonic weapons against Ukraine in the spring, marking the first use of new hypersonic weapons in warfare. (See ACT, April 2022.) But U.S. Deputy Defense Secretary Kathleen Hicks said on Sept. 15 that the Kinzhal missiles have been used "almost to no effect."
Relatedly, The Washington Post reported on Oct. 17 that hypersonic missile technology, including computer-aided engineering software and pieces of hardware such as interferometers, developed by U.S. defense companies have been sold through intermediary firms to Chinese military research groups working on hypersonic capabilities, such as the Chinese Academy of Aerospace Aerodynamics.
"In this case, the American technology is superior," an anonymous Chinese scientist working on hypersonic technology told the newspaper. "We can't do certain things without foreign technology."
The United States has prioritized the establishment of a defense architecture to combat incoming hypersonic weapons from adversaries. This defense system plans to feature anti-hypersonic missiles, known as the Glide Phase Interceptor for which Raytheon and Northrop are creating a prototype, as well as satellites for a missile warning and tracking system.
The Space Development Agency (SDA) aimed to conduct the first launch of around six to eight Tranche-0 missile tracking and transport satellites in low earth orbit in September, but supply chain delays and protests over the contracts caused a delay until at least mid-December.
The 28 satellites of Tranche-0 will include 20 communications satellites from Lockheed Martin and York Space and eight missile-tracking infrared sensor satellites from SpaceX and L3Harris. The second launch of satellites for this tranche is scheduled for March.
The 28 Tranche-1 infrared-sensing satellites, under development by L3Harris and Northrop, will begin launching in groups of seven starting in April 2025.
The Missile Defense Agency (MDA) is simultaneously developing the Hypersonic and Ballistic Tracking Space Sensor, which will be comprised of satellites in low earth orbit with medium field-of-view sensors to track missiles and produce data necessary for targeting. All of the satellites in development under the auspices of the SDA and MDA will together form an overarching, persistent overhead satellite system for early warning and tracking of missiles, including hypersonic weapons.
The Biden administration continued its predecessor's approach to accelerate the development and deployment of new hypersonic weapons capabilities by ensuring funds for the programs at the Defense Department in fiscal years 2022 and 2023. The president has yet to sign the final national defense authorization and appropriations bills for fiscal year 2023, because not all relevant pieces have made their way through Congress. The current continuing resolution that is funding government operations expires on Dec. 16, and Congress seems likely to take up the defense spending legislation starting in mid-November.