October 2022
By Jeff Abramson
States-parties to the treaty banning cluster munitions have reaffirmed their commitment to that goal amid the escalating challenges posed by the widespread use of the weapons in the war in Ukraine.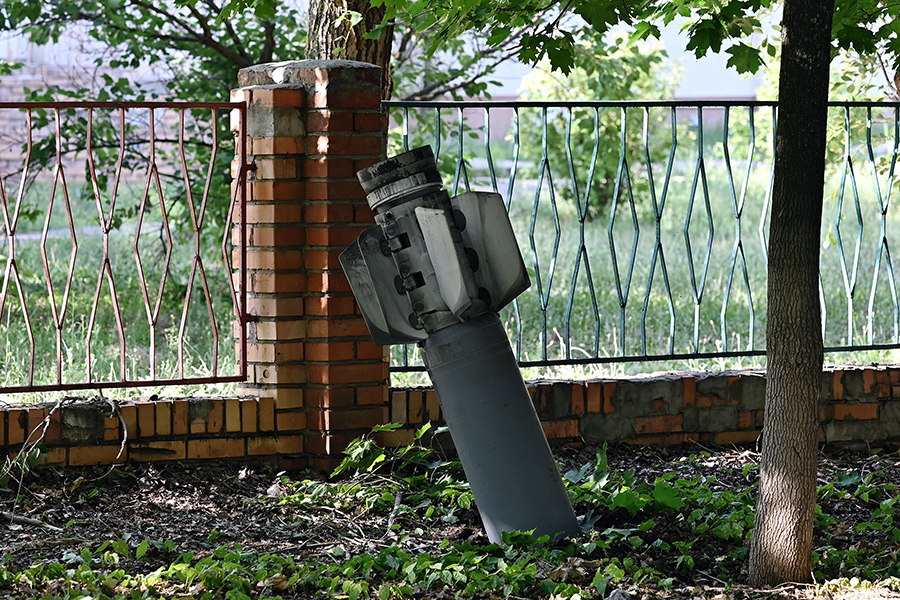 The members of the Convention on Cluster Munitions held their annual conference Aug. 30–Sept. 2 in Geneva. The president of the meeting, Aidan Liddle, UK ambassador to the Conference on Disarmament, said in his opening address that "our determination to achieve a world entirely free of any use of these weapons…is tested by the scenes we have witnessed since Russia launched its unprovoked and illegal invasion of Ukraine in February this year."
In recent years, whether to name specific instances of use and how to express condemnation have been contentious issues at annual meetings of the convention. (See ACT, October 2021.)
In the final report adopted at this year's conference, delegates said that, "in accordance with the object and provisions of the convention, [they] condemned any use of cluster munitions by any actor." They also expressed their "grave concern at the increase in civilian casualties and the humanitarian impact resulting from the repeated and well-documented use of cluster munitions since the second review conference. This grave concern applies in particular to the use of cluster munitions in Ukraine."
The Cluster Munition Monitor, published by the Cluster Munition Coalition, identified at least 689 casualties during cluster munitions attacks in Ukraine in the first half of 2022. That is more than four times the 149 casualties it identified for the entire previous year across nine countries plus Nagorno-Karabakh and Western Sahara, all of which were attributed to weapon remnants rather than new attacks. The vast majority of the cluster munitions use in Ukraine was done by Russian forces. Neither Russia nor Ukraine is a party to the treaty.
The treaty, which entered into force in 2010, has 110 states-parties and 13 signatories, numbers that have not changed since 2020. Under it, countries commit to clear within 10 years cluster munitions contamination from territory they control. At this year's meeting, Chad received approval for an extension to this deadline, while Bosnia and Herzegovina and Chile received new extensions after having been granted short ones at last year's review conference.
According to the Mine Action Review, 25 countries and three other areas remain contaminated with cluster munition remnants. Collectively, they cleared more than 151 square kilometers of contaminated territory in 2021, an annual record. Of 10 states-parties having contamination, the report found that only Afghanistan was on track to complete clearance without needing another extension, although it also noted that regime changes there "could still derail its progress."
Abdulkarim Hashim Mustafa, the Iraqi ambassador to the United Nations in Geneva, was named president of next year's annual meeting, planned for Sept. 11–14.