June 2022
By Gabriela Rosa Hernández
As the Russian war against Ukraine grinds on, the conflict is propelling a fundamental revamp of the U.S. and NATO military arsenals, as well as an unprecedented buildup of Ukraine's war-fighting capacity. If the current trend continues, the result is likely to be a collection of much stronger, more modern Western militaries arrayed along the border with Russia, just as that country's own military underperforms in Ukraine, experts and alliance officials say.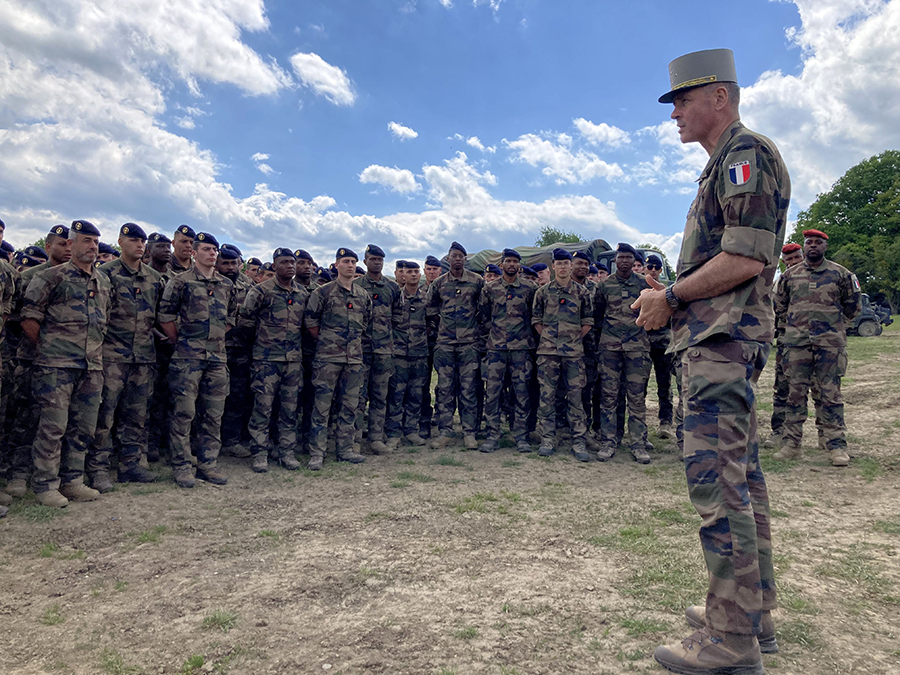 The United States and its allies have spent billions of dollars arming Ukraine since the Russian invasion on Feb. 24. As Russia struggles to maintain control of the fight in the Donbas in eastern Ukraine, it has continued to fire all kinds of missiles targeting key weapons facilities and industrial bases. On May 2, the U.S. Defense Department reported observing more than 2,125 Russian missile launches since the beginning of the invasion. While the barrage continues, the allies are not only learning valuable lessons about how these conventional missile systems are used and performing, but also taking steps to upgrade their own military equipment as they donate older models to Ukraine.
As one example, the allies have shifted to training Ukrainians to use Western military equipment as Ukrainian stockpiles of vintage Soviet-era systems have become depleted, according to PBS. Because of this, U.S. President Joe Biden signed into law on May 21 a $40 billion assistance package for Ukraine, bringing total U.S. assistance to roughly $54 billion.
The new package, in part, would reimburse the Defense Department for training and military education provided to Ukraine and to allies who aided Ukraine at the behest of the United States. This is in addition to weapons, logistic and radar system support, and intelligence provided directly to the Ukrainian military. The German Defense Ministry announced in May that it is training Ukrainians on using advanced self-propelled howitzers donated by Germany and the Netherlands, while Canada disclosed plans to train Ukrainians to use heavy artillery.
These packages are not only helping Ukraine modernize its force with NATO military equipment, but also allowing NATO European allies to replace their own Soviet-era arms stocks as they donate them to Ukraine. For instance, Biden announced in March that the United States would replace Slovakia's Soviet-era S-300 air defense system with a U.S. Patriot system after Slovakia donated the S-300 system to Ukraine. In April, Poland signed a $4 billion deal to buy Abrams tanks from the United States. Defense News reported that the procurement would allow Poland to phase out its Soviet T-72 and PT-91 tanks with a new tracked vehicle platform, part of a broad U.S. effort to transition allies from dependence on Russian military equipment through the European Recapitalization Incentive Program. Under specific conditions, the program allows the U.S. State Department to allocate funds from the Foreign Military Financing program to specific countries to purchase U.S. defense articles, training, and services for their defense needs and thus reduce military dependence on Russia.
Russia's invasion of Ukraine has accelerated this trend. As Poland donated a set of T-72 tanks to Ukraine, UK Prime Minister Boris Johnson said his government was considering donating Challenger II battle tanks to fill Poland's defense gap. Although this transfer has not been confirmed directly, Polish Prime Minister Mateusz Morawiecki said on April 26 that Poland's gap had been filled. He referred to U.S. and UK weapons provided to Poland since the beginning of the war. In the new $40 billion U.S. assistance package, about $4 billion is aimed at paying for European command operations and at helping NATO's eastern flank countries, including with the deployment of another U.S. Patriot missile system. In late May, Poland said it would seek six more U.S. Patriot batteries and 500 HIMARS M142 launchers, a U.S. long range artillery rocket system.
Russia's aggression has also propelled NATO to expedite plans to beef up the alliance's conventional force posture. After Russia's annexation of Crimea, the allies agreed in 2016 to establish a forward presence on NATO's eastern front. By 2017, NATO established an "enhanced forward presence" composed of four rotating multinational battle groups, averaging about 1,000 troops each, in Estonia, Latvia, Lithuania, and Poland. In the Black Sea, NATO developed a "tailored forward presence," which focused on exercises and training opportunities overseen by its headquarters in Romania.
Before the Russian invasion of Ukraine, a NATO official, speaking on condition of anonymity, told ACT that there were plans to increase further the troop presence on the alliance's eastern front, but did not provide a timeline. Since the war began, NATO, citing the need for deterrence, has doubled its rotating multinational battle groups, establishing new groups in Bulgaria, Hungary, Romania, and Slovakia. Also, battle groups in the Baltic states and Poland have significantly increased from about 5,000 troops to 18,200, according to the Congressional Research Service.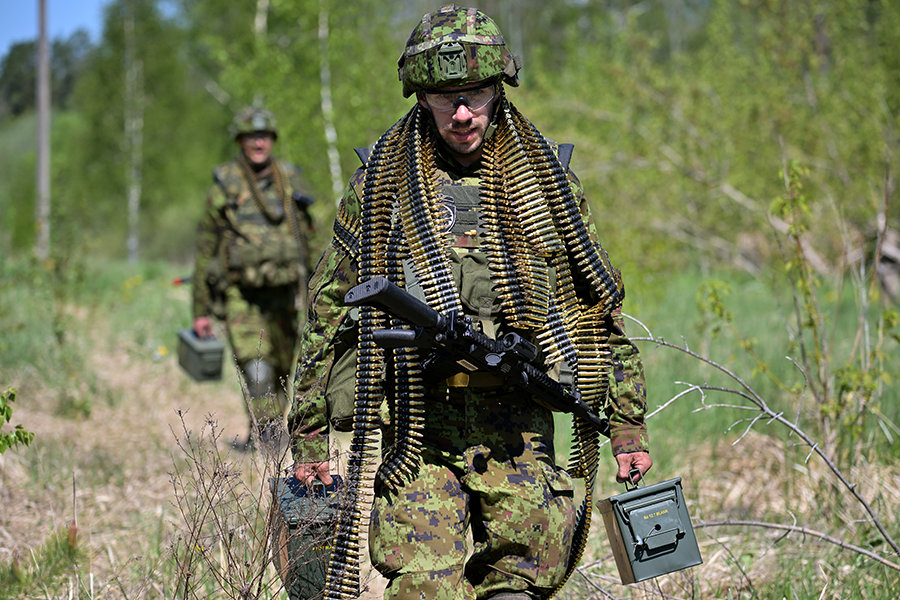 Overall, more than 40,000 troops are now under direct NATO command on the alliance's eastern front. In addition, The Washington Post reported in early April that the Pentagon had increased the number of U.S. military personnel in Europe from 60,000 to more than 100,000 since February 2022. The Post, quoting an anonymous senior defense official, also reported that there will be a permanent force posture change in Europe, including troops from other NATO member states and possibly including a greater U.S. presence. Gen. Mark Milley, chairman of the Joint Chiefs of Staff, stated on April 5, "I believe a lot of our allies, especially those such as the Baltics or Poland or Romania…are very willing to establish permanent bases. They will build them and pay for them."
Meanwhile, the alliance is keeping close track of Russian tactics. Russia claims it has used a variety of missiles to strike Ukraine, including expensive Kalibr cruise missiles, high-precision Oniks missiles, the Iskander missile system, and a dozen hypersonic missiles. Russia has destroyed or badly damaged a Ukrainian anti-ship missile facility near Kyiv, the Malyshev tank factory in Kharkiv, and heavy industrial complexes in the cities of Kharkiv, Mariupol, and Mykolaiv, a Ukrainian official told Foreign Policy. In late May, The Washington Post reported that Russia has also hit fuel and military supply depots, power stations, transportation infrastructure, and training centers in western Ukraine with its long-range precision-guided capabilities.
In numerous regional military exercises, the use of these systems in Europe was associated with deterrence, but now states will pay attention to the battlefield capability, use, and military units responsible for these systems when reflecting on their own force postures in Europe. These weapons "will no longer be perceived as a means of deterring a potential enemy, but as a weapon for real combat," political scientist Pyotr Topychkanov wrote in Forbes.
One early indicator is the announcement by Belarusian President Aleksandr Lukashenka that Russia was interested in helping his country produce missiles such as the Iskander. In addition, Lukashenka recently said that Belarus received S-400 air defense systems from Russia.