June 2022
By Kelsey Davenport
European negotiators traveled to Tehran in May to try and break the stalemate in negotiations to restore the 2015 Iran nuclear deal, but prospects for success remain dim as the country's nuclear program continues to expand.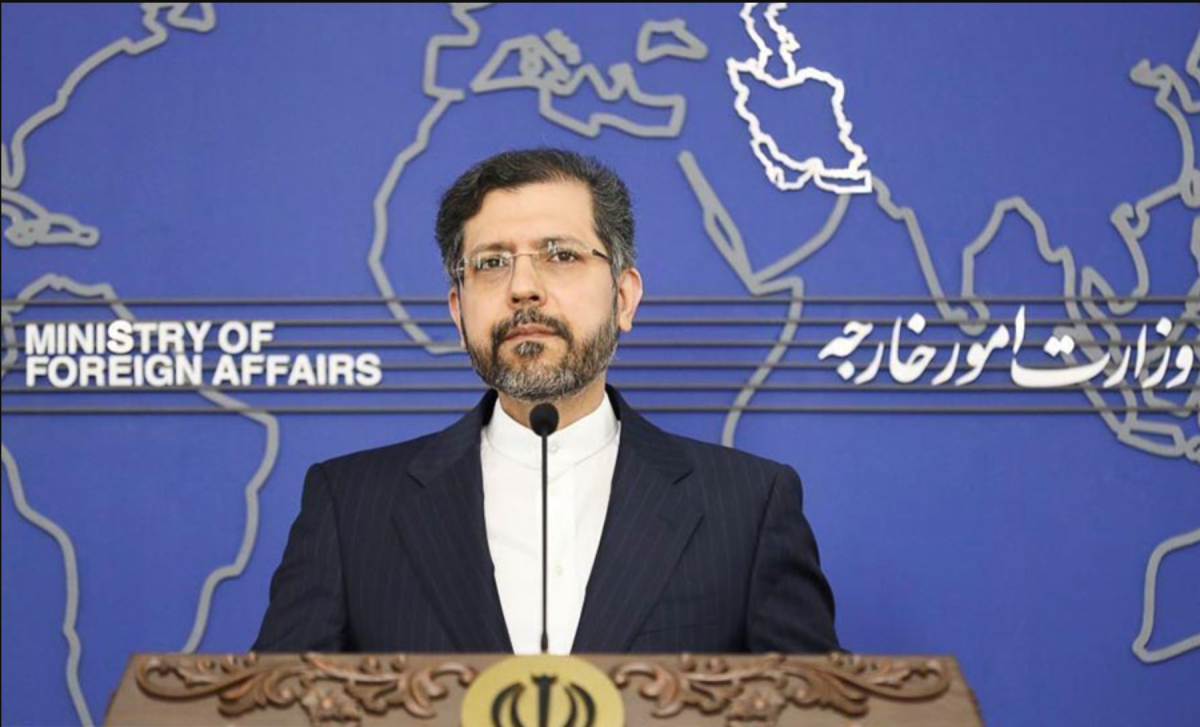 Enrique Mora, the lead negotiator for the European Union, met with Iran's lead negotiator, Ali Bagheri Kani, on May 11–12 over Iran's demand that the United States remove the Islamic Revolutionary Guard Corps (IRGC) from the U.S. list of foreign terrorist organizations. The terrorism designation is the last major obstacle to concluding an agreement to restore the nuclear deal, known as the Joint Comprehensive Plan of Action. (See ACT, May 2022.)
Although Mora did not convey a new proposal from the United States on the IRGC issue specifically, the Biden administration offered through Mora to address the terrorism designation after a deal to restore the JCPOA is finalized.
At a May 16 press conference, Iranian Foreign Ministry spokesman Saeed Khatibzadeh did not indicate if Iran were open to delaying talks on the IRGC issue or willing to discuss alternatives. It likely will be challenging domestically for the Iranian government to back down from its demand that the United States lift the IRGC terrorism designation. But Khatibzadeh told the press conference that the talks with Mora were "serious and result oriented."
Ahead of Mora's trip, EU foreign policy chief Josep Borrell on May 7 described the trip to the Financial Times as the "last bullet" to keep alive negotiations to restore the deal. Borrell appeared somewhat optimistic that Mora's trip was a success. He told the Group of Seven foreign ministers on May 13 that the trip had gone "better than expected" and that Iran's engagement with Mora was "positive enough" to relaunch talks.
Despite Borrell's optimism, with both the United States and Iran continuing to insist that the ball is in the other's court, it remains to be seen if Mora's trip could break the deadlock.
Khatibzadeh said that the parties may return to talks in Vienna if the United States "gives its response to some of the solutions that were proposed." He said Iran awaits the "political decision" by the United States to move forward.
U.S. State Department spokesperson Ned Price told a May 17 press briefing that "a deal remains far from certain." He reiterated that Iran must decide "whether it insists on conditions that are extraneous to the JCPOA" or whether it is willing and able to reach a deal to quickly return to compliance with the accord.
Price said that the Biden administration continues to believe that "diplomacy and dialogue afford an opportunity to sustainably and durably and permanently put an end to Iran's ability to produce or otherwise acquire a nuclear weapon."
His comments came amid reports that the United States plans to take part in an Israeli military drill that will simulate an attack on Iran's nuclear program. Israel will practice in-air refueling by U.S. planes, according to Israeli media.
Israeli Defense Minister Benny Gantz said in a May 17 speech at Reichman University that Israel is "getting prepared for all scenarios by building its military power." He emphasized Iran's nuclear progress, noting that Tehran continues to "accumulate irreversible knowledge and experience in the development…of advanced centrifuges," which are used to enrich uranium, and "stands just a few weeks away from accumulating fissile material that will be sufficient for a first bomb."
Gantz also said that Iran is working to produce 1,000 advanced IR-6 centrifuges at an underground facility near Natanz. Iran notified the International Atomic Energy Agency (IAEA) of its intention to build a new underground facility to produce centrifuges after sabotage damaged its existing facilities at Natanz in April 2021. The IAEA has not publicly disclosed the scope of Iran's centrifuge production at the site.
But IAEA Director-General Rafael Mariano Grossi did raise concerns about Iran's uranium enrichment during remarks to the EU foreign affairs committee. Grossi said the IAEA estimated that Iran had produced 42 kilograms of uranium enriched to 60 percent uranium-235. That quantity is sufficient to produce the highly enriched uranium required for a bomb, which is about 25 kilograms enriched to above 90 percent U-235, if it is in gas form that can be further enriched.
The IAEA reported in March that Iran had converted two kilograms of uranium enriched to 60 percent U-235 to a powder. Since Iran reduced IAEA access to Iran's nuclear program in February 2021, it is unclear if additional material has been converted.
Grossi said Iran's enrichment to 60 percent U-235 is "unprecedented" for a non-nuclear-weapon state-party to the nuclear Nonproliferation Treaty and is "cause for serious concern."
He also noted Iran's failure to cooperate with the IAEA investigation into possible undeclared nuclear materials and activities from the pre-2003 period. The IAEA has asked Iran to provide explanations for activities at four sites, three of which the IAEA visited and confirmed the presence of processed uranium. The IAEA and Iran reached an agreement on March 4 on a series of steps that would allow Grossi to conclude the investigation by the June meeting of the IAEA Board of Governors. (See ACT, April 2022.)
Although Iran confirmed that it sent information to the IAEA regarding the April investigation, Grossi said Iran has "not been forthcoming" in providing the necessary explanations. The "situation does not look very good," Grossi said.
Behrouz Kamalvandi, spokesman for the Atomic Energy Organization of Iran, expressed surprise at Grossi's comments and told the press on May 12 that Iran is cooperating with the IAEA.