April 2022
By Samuel M. Hickey
European and U.S. negotiators have thrown cold water on indications that the Iranian nuclear deal could soon be restored.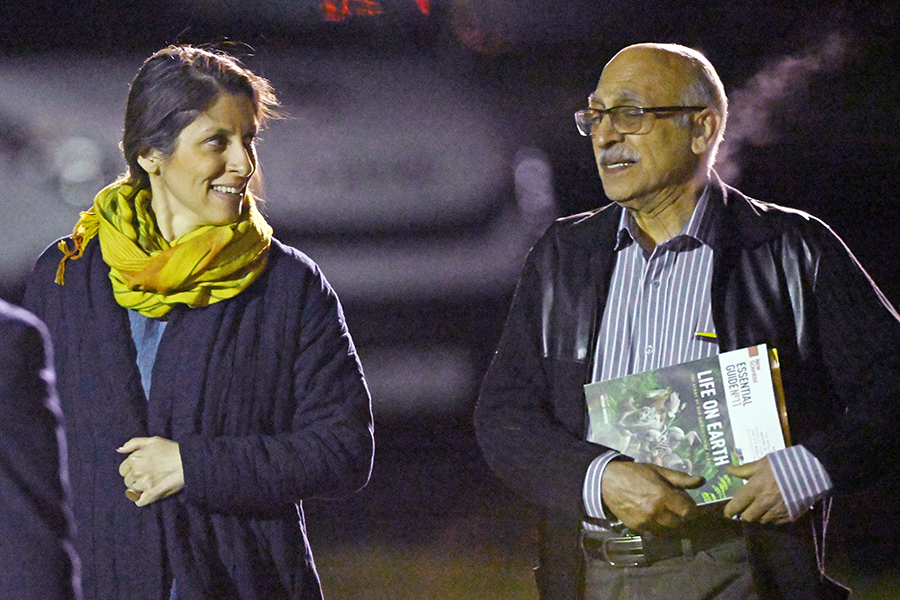 EU foreign policy chief Josep Borrell told the European Parliament on March 28 that, "It would be a shame not to reach some sort of an agreement when we're so near to reaching one. But I cannot guarantee that we will reach an agreement." His comments echoed Robert Malley, the U.S. special envoy for Iran, who said on March 27 that he is not confident agreement between Western powers and Iran is imminent.
Their comments followed signs that all parties were preparing to resume compliance with the deal after months of negotiations.
Russia has dropped its last-minute demands for carve-outs in U.S. sanctions imposed because of the war in Ukraine, so the remaining hurdles to restoring the United States and Iran to mutual compliance with the deal are between Washington and Tehran, according to negotiators and close observers of the lengthy process.
Restoring compliance with the deal, the Joint Comprehensive Plan of Action (JCPOA), would verifiably block Iran's pathways to nuclear weapons development and incentivize Tehran to maintain an exclusively peaceful nuclear program. It also would restore the most rigorous monitoring regime that exists on any nuclear program.
Experts say that it is unlikely that the war in Ukraine will scuttle the talks at this stage despite Russia's recent efforts to slow the negotiations and delay the return of Iranian oil and natural gas to the market.
The Russian invasion of Ukraine and the Western response have driven the price of oil above $110 per barrel. Iran has the fourth-largest oil reserves in the world, behind Venezuela, Saudi Arabia, and Canada, while Russia is eighth. Iran has the second-largest natural gas reserves, behind Russia. If the JCPOA is restored, the deal will be implemented over several months, and it will take at least two months for Iranian oil to hit the markets. It may be summer before Iranian oil and natural gas will impact global markets.
The United States and the European Union have imposed sweeping sanctions on Russia for its war on Ukraine. In putting up the 11th-hour roadblock to the Iran deal, Russian Foreign Minister Sergey Lavrov demanded on March 5 that the United States "give us written guarantees at the minimum level of the Secretary of State that the current [sanctions] process launched by the [United States] will not in any way harm our right to free, fully fledged trade and economic and investment cooperation and military-technical cooperation with Iran."
But once it became clear that Russia was isolated in this demand, even by Iran, Russia appeared to soften its position. In an apparent about-face, Lavrov said on March 15 that Russia had received "written guarantees" from the United States that Russian nuclear cooperation with Iran would not be affected. Later, U.S. State Department spokesman Ned Price confirmed that the United States will not sanction Russia for participating in nuclear projects in Iran related to the nuclear deal.
Under the JCPOA, Russia is mandated to take Iran's excess uranium back to Russia where it is to be down-blended to low-enriched uranium. Russia is also obligated to redesign Iran's nuclear facility at Fordow from an enrichment site to a research center for producing stable radioactive isotopes. Finally, Russia will provide nuclear fuel for the Tehran Research Reactor and the Bushehr nuclear power reactor and take back the spent fuel. Some sanctions waivers were issued by the United States in February to facilitate technical discussions in preparation for a deal.
Another encouraging sign was the release on March 16 of Nazanin Zaghari-Ratcliffe and Anoosheh Ashoori, UK nationals who had been imprisoned in Iran for spying. There are hopes that if implementation of the nuclear deal is resumed,Iran will release other Western nationals held in Iran.
The remaining issues in negotiations on the Iran deal are between Washington and Tehran. One of the stickiest ones was overcome the same day Russia put up its roadblock. On March 5, International Atomic Energy Agency (IAEA) Director-General Rafael Mariano Grossi secured a road map to address outstanding safeguards disputes at three undeclared locations in Iran, fueling optimism that the JCPOA could be restored.
The key sticking point seems to be whether to take Iran's Islamic Revolutionary Guard Corps (IRGC) off the U.S. list of foreign terrorist organizations. Other than that, there appears to be little changing in the U.S. counterterrorism sanctions.
U.S. President Donald Trump's 2019 decision to name the IRGC as a foreign terrorist organization was the first time a state entity was added to the list. But the designation is and was always expected to be mostly symbolic. According to a report by the Congressional Research Service, "The designation is unlikely to apply additional financial pressure on the IRGC because it is already designated for sanctions under several Executive Orders that, in general, carry penalties similar to [foreign terrorist organization]-related penalties and have already deterred most foreign companies from conducting transactions with the IRGC."
Despite the advances in Iran's nuclear program made possible by the U.S. decision to withdraw from the deal in May 2018, Iran has not made a decision to produce nuclear weapons. According to CIA Director Bill Burns and the Office of the Director of National Intelligence, there is no evidence that Tehran is working on weaponizing nuclear fuel. U.S. officials estimate that if Iran ever made the decision, it is probably one to two years away from being able to build a sophisticated nuclear weapon.