April 2022
By Daryl G. Kimball
India officially acknowledged it had accidentally fired a sophisticated, unarmed missile into Pakistan on March 9 due to a "technical malfunction," raising concerns about safeguards against miscalculation between the two nuclear-armed neighbors.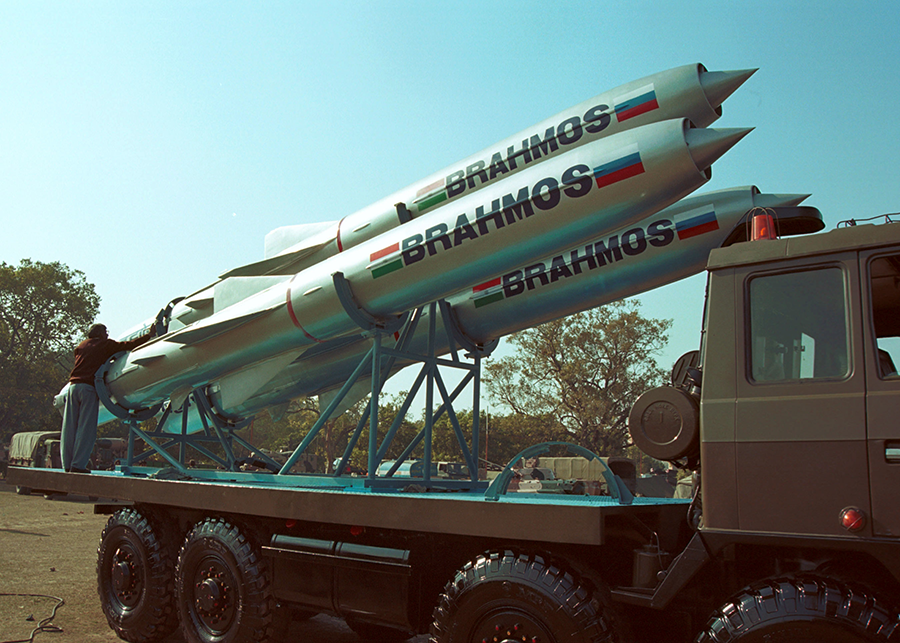 "On 9 March 2022, in the course of a routine maintenance, a technical malfunction led to the accidental firing of a missile," the Indian Defense Ministry said in a terse statement on March 11. The ministry said it had ordered "a high-level court of enquiry" into the incident.
The Pakistani Foreign Affairs Ministry expressed concern about the incident, calling it an unprovoked violation of its airspace that could have endangered passenger flights and civilian lives. According to Pakistani officials, the missile was unarmed and crashed near the country's eastern city of Mian Channu, about 500 kilometers from Islamabad.
A Pakistani military spokesman told a news conference on March 10 that the missile originated from the northern Indian city of Sirsa. "The flight path of this object endangered many national and international passenger flights both in Indian and Pakistani airspace as well as human life and property on ground," he said.
An unnamed Pakistani official told Reuters on March 12 that the missile was a nuclear-capable, land-attack Brahmos cruise missile jointly developed by Russia and India. The Brahmos has a range of 300 to 500 kilometers.
The incident raises questions not only about India's operational safety procedures and controls, but also the extent to which its offensive strike missiles are deployed in a launch-ready condition.
Significantly, the missile did not hit a military target or kill civilians in Pakistan, the misfire occurred during a time of relative calm between the two countries, which have fought three wars, and the missile was not armed with a nuclear warhead.
The Indian government took 48 hours to officially confirm the misfire despite a 2005 agreement that requires each country's defense ministry to give its counterpart at least 72 hours' notice before conducting a ballistic missile flight test.
The agreement stipulates that neither India nor Pakistan will allow missile tests to land close to, or the flight trajectories of missile tests to approach, their accepted borders or the Line of Control, the cease-fire line running through the disputed region of Kashmir. (See ACT, October 2005.)