January/February 2022
Russia officially withdrew from the 1992 Open Skies Treaty on Dec. 18, leaving the remaining 32 states-parties to figure out how to maintain the utility of the treaty without either the United States or Russia.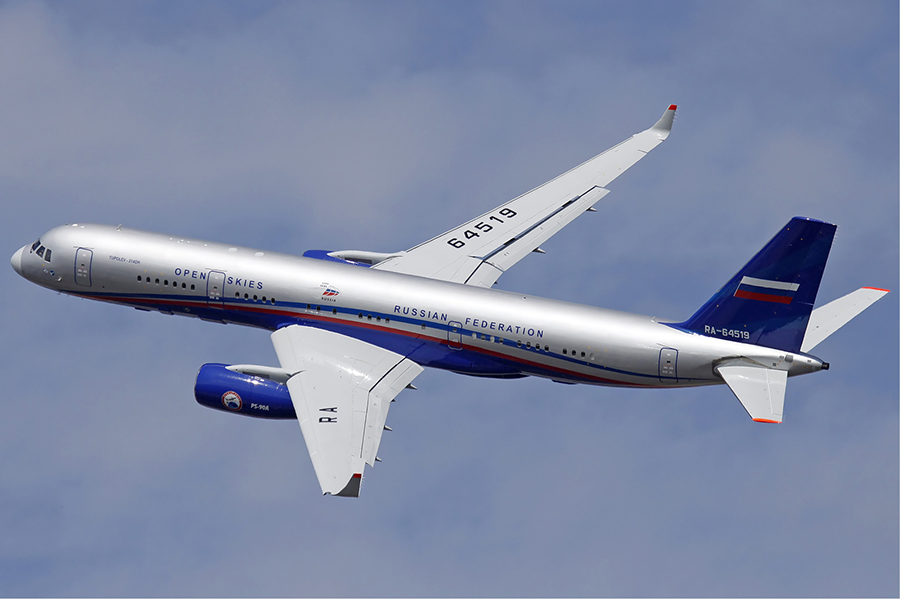 "Responsibility for the deterioration of the Open Skies regime lies fully with the United States as the country that started the destruction of the treaty," the Russian Foreign Ministry said in a Dec. 18 statement.
The Trump administration withdrew the United States from the treaty in November 2020, and the Biden administration informed Moscow in May that it would not seek to rejoin. (See ACT, June 2021; December 2020.) Russian President Vladimir Putin signed off in June on the decision to kick-start the six-month withdrawal process. (See ACT, July/August 2021.)
After the U.S. withdrawal, Moscow sought written guarantees from the remaining states-parties that they would neither continue to share data collected under the treaty with Washington nor prohibit overflights of U.S. bases in Europe, but states-parties dismissed the request.
"Regrettably, all our efforts to preserve the treaty in its initial format have failed," the ministry statement said. "Washington set the line towards destroying all the arms control agreements it had signed."
Under the treaty, Russia formed a group of states-parties with Belarus. Minsk initially seemed to plan to withdraw from the treaty alongside Moscow, but now appears likely to remain a state-party.
"What is important now is for the remaining states to continue implementation, modernize the treaty (digital cameras and new sensor types), and seriously discuss additional forms of use, i.e., cross-border disaster relief or environmental monitoring," Alexander Graef, a researcher at the Institute for Peace, Research, and Security Policy in Hamburg, tweeted on Dec. 17.
Entering into force in 2002, the Open Skies Treaty permits each state-party to conduct short-notice, unarmed observation flights over the others' entire territories to collect data on military forces and activities.—SHANNON BUGOS