September 2021
By Kingston Reif and Shannon Bugos
The United States and Russia are expected to continue talks in September in an attempt to make progress on nuclear arms control before the last remaining agreement limiting the two countries' nuclear arsenals expires in less than five years.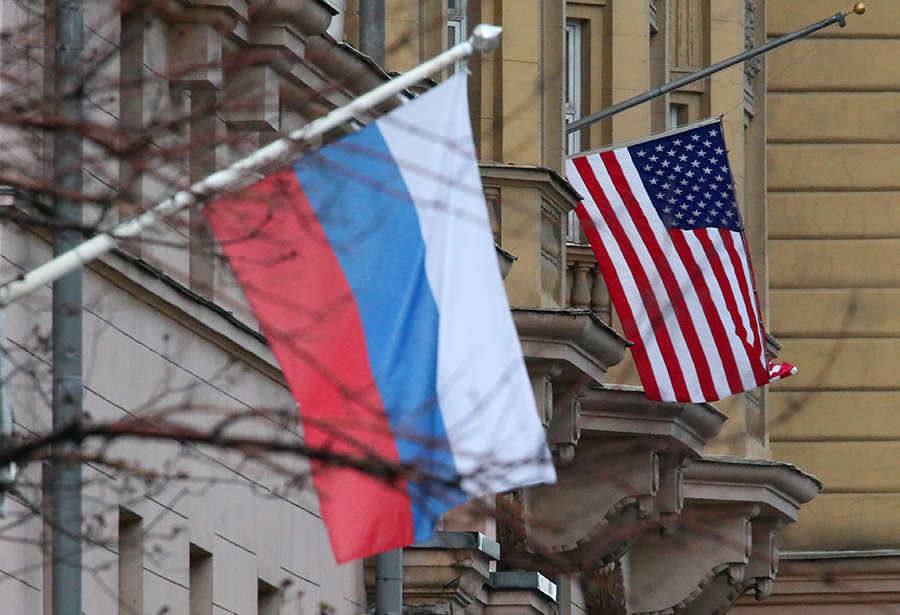 U.S. President Joe Biden and Russian President Vladimir Putin agreed to relaunch a bilateral strategic stability dialogue during their June summit, and delegations representing Washington and Moscow held their first meeting in Geneva on July 28. (See ACT, July/August 2021.)
During the "professional and substantive" talks in Geneva, "the U.S. delegation discussed U.S. policy priorities and the current security environment, national perceptions of threats to strategic stability, prospects for new nuclear arms control, and the format for future strategic stability dialogue sessions," said State Department spokesperson Ned Price.
Biden pronounced himself "hopeful" in brief comments to journalists on July 30 when asked about his views on how the talks went and the prospects for success.
The Russians have not been much more forthcoming. In a statement on July 28, the Russian Foreign Ministry said the two countries held "a comprehensive discussion of the sides' approaches to maintaining strategic stability, the prospects for arms control, and measures to reduce risks."
"We have significant differences on key issues," Russian Deputy Foreign Minister Sergei Ryabkov said after the talks concluded, but "there are also points of convergence, and we intend to capitalize on them."
Following the dialogue, U.S. Defense Secretary Lloyd Austin spoke with Russian Defense Minister Sergei Shoigu on an Aug. 11 call "to support transparency and risk-reduction efforts," according to a Pentagon statement.
In the weeks ahead of the July meeting, multiple Russian officials called for the dialogue to focus first on conducting "a joint review of each other's security concerns," given the differing priorities on strategic stability.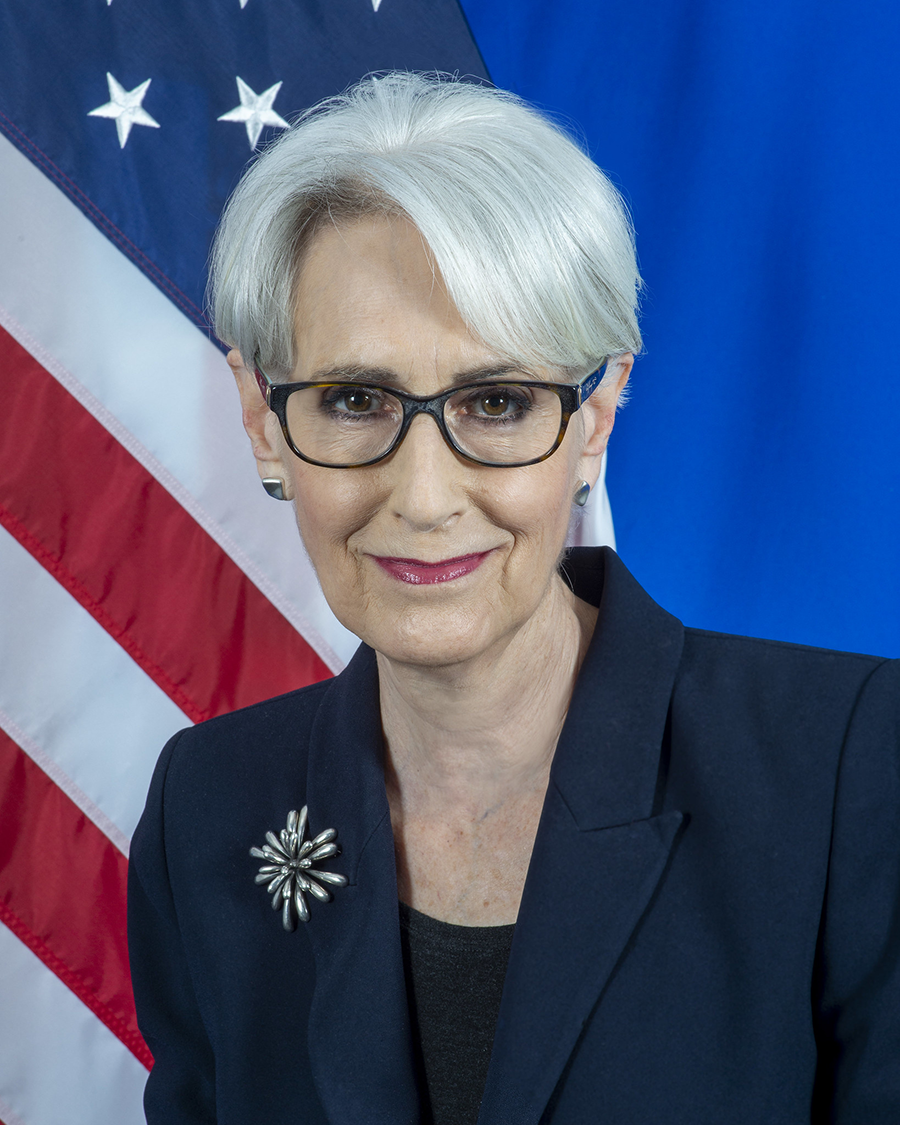 The U.S. delegation was led by Deputy Secretary of State Wendy Sherman and Bonnie Jenkins, the undersecretary of state for arms control and international security. The U.S. team included officials from the National Security Council and the Defense, Energy, and State departments. Ryabkov led the Russian delegation.
This was the first round of U.S.-Russian strategic stability talks since Biden took office and the two countries extended the 2010 New Strategic Arms Reduction Treaty (New START) until 2026. (See ACT, March 2021.) The Trump administration held multiple rounds of the dialogue between September 2017 and August 2020, but failed to agree on extending New START, which was scheduled to expire in February 2021.
A key goal of the dialogue is to "lay the groundwork for future arms control and risk reduction measures," according to the joint U.S.-Russian presidential statement from the June 16 summit in Geneva. Biden told reporters afterward that he expected results relatively quickly. "We'll find out within the next six months to a year whether or not we actually have a strategic dialogue that matters," he said.
The two countries have agreed to meet again formally in September and to meet informally before then "with the aim of determining topics for expert working groups at the second plenary," Price said. But so far, no specific dates have been announced.
"This focused approach has been used repeatedly in strategic stability consultations in the past," commented Anatoly Antonov, Russian ambassador to the United States, on July 29. "It has proven to be effective in situations where the parties need to discuss a wide range of issues and not superficially."
The number of working groups and their topics remain to be decided. Last year, the two countries formed three strategic stability working groups on nuclear warheads and doctrine, verification, and space systems. (See ACT, July/August 2020.)
A senior State Department official, speaking on condition of anonymity, told reporters after the dialogue that, in addition to arms control, the two sides touched on issues related to space and the strategic implications of artificial intelligence and cyberspace policy, which suggests possible subject matters for the groups. Rose Gottemoeller, chief U.S. negotiator for New START, told Defense One that some topics could be missile defense, new and emerging technologies such as hypersonic glide vehicles, and the framework for a successor agreement to New START.
As for the different priorities, the Biden administration has expressed a desire to address Russian nonstrategic nuclear weapons and new nuclear delivery systems, as well as to bring China into the arms control process.
Beijing repeatedly rejected calls by the Trump administration to join trilateral talks with Washington and Moscow, but expressed a willingness to engage in arms control discussions in other settings, such as a meeting with the five nuclear-weapon states or in a bilateral dialogue.
Russia, meanwhile, wants to focus on developing "a new security equation" that addresses all nuclear and nonnuclear, offensive and defensive weapons that affect strategic stability. That would include U.S. missile defense systems, which Washington has long resisted putting on the table.
The State Department official noted that the Russian delegation brought up U.S. missile defenses during the dialogue and that the U.S. delegation responded by arguing that those defense systems are meant to counter threats from Iran and North Korea rather than Russia.
Moscow has suggested including France and the United Kingdom, as well as China, in arms control discussions. It has also continued to propose a moratorium on the deployment of ground-launched missiles that would have been prohibited under the 1987 Intermediate-Range Nuclear Forces Treaty. (See ACT, November 2020.)
Although separate from any formal negotiations on an arms control agreement or arrangement to follow New START, the strategic stability dialogue and its corresponding working groups could help establish the foundation for those formal talks in the future.
New START, signed in 2010, caps the U.S. and Russian strategic nuclear arsenals at 1,550 deployed warheads
and 700 deployed delivery vehicles and heavy bombers each. Ryabkov noted on June 25 that the two countries are working on restarting the inspections conducted under the treaty, which have been paused since March 2020 due to the COVID-19 pandemic, but "there are no agreements yet."