September 2021
By Sang-Min Kim
North Korea is again ignoring hotline calls from South Korea after Seoul and Washington decided to resume their annual joint military exercises, which started Aug. 16.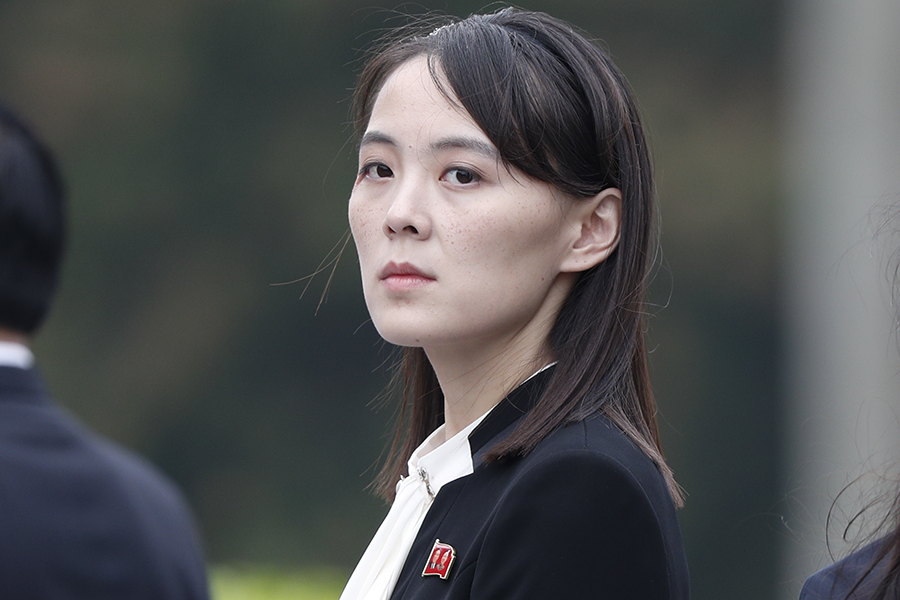 The nine days of combined exercises were planned to consist mostly of defensive, computer-simulated command post training with minimum personnel and no live field training involving U.S. troops, according to an Aug. 15 statement from the South Korean Joint Chiefs of Staff. Preliminary drills, called crisis management staff training and designed to examine the allies' readiness to respond to a potential contingency, were also conducted earlier in the month.
The military exercises have long been a source of friction between North Korea and the United States.
In a statement on official media on Aug. 10, Kim Yo Jong, the influential sister of North Korea leader Kim Jong Un, described the exercises as "the most vivid expression of the U.S. hostile policy" toward North Korea and pledged that Pyongyang would work to strengthen its national defense capabilities and preemptive strike capabilities.
Meanwhile, Kim Young Chol, department director of the Workers' Party of Korea's Central Committee, told KCNA, the official media on Aug. 11 that "South Korea and the United States have invariably chosen confrontation with our state [and] it is clear that we cannot make another choice, either."
Pyongyang reacted to the exercises by halting the 48 inter-Korean hotlines that are designed to allow the two sides to have a channel of communication that could help avert a crisis. They only came back online July 27 after a 13-month hiatus.
Nine of the hotlines directly linked the two militaries, and their reinstatement was hailed and supported by China, North Korea's closest ally; the United States; and other countries. The key communication channels were reestablished after several months of letters between the Korean leaders. The U.S.-South Korean alliance made the decision to resume the joint military exercises "after comprehensively considering the COVID-19 situation, joint defense posture and ways to support diplomatic efforts to denuclearize and foster lasting peace on the Korean peninsula," the South Korean Joint Chiefs of Staff said.
Pentagon spokesperson John Kirby similarly stressed the "need for readiness on the Korean peninsula and our desire to work in lockstep with our [South Korean] allies on a training regimen that improves that readiness and keeps that readiness strong."
Frank Aum, a senior expert at the United States Institute of Peace, told Arms Control Today in an Aug. 13 email that "[m]any voices in both the U.S. and South Korea were arguing for the continuation of the exercises given their importance to readiness and training, their relevance to the certification of operational capabilities related to [operational control] transition, and the lack of diplomacy with North Korea." The transition of operational control refers to South Korea's goal to assume and exercise control of its armed forces in wartime that U.S. forces in Korea would currently control.
Aum added that "the important aspects of this period are that North and South Korea have been exchanging letters for the last several months, which is a positive, but North Korea continues to reject U.S. efforts at engagement, which is negative."