September 2021
The U.S. Air Force's air-launched hypersonic boost-glide vehicle, known as the Air-Launched Rapid Response Weapon (ARRW), failed another flight booster test in July after a failure three months earlier.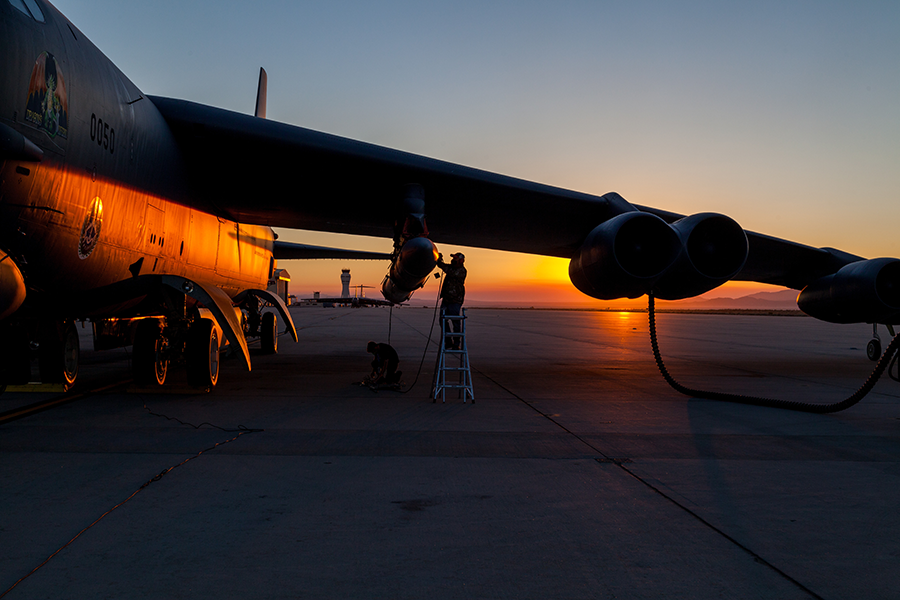 The rocket motor for the ARRW test missile did not ignite after the missile "cleanly separated" from a B-52 bomber and "successfully demonstrated the full release sequence" during the July 28 test over Point Mugu Sea Range near southern California, the Air Force said in a July 29 statement. During a booster test in April, the test missile failed to complete the launch sequence. (See ACT, May 2021.)
"Developing first-of-its-kind missiles is difficult business, and this is why we test," said Brig. Gen. Heath Collins, the Air Force's program executive officer for weapons, after the test.
The Air Force has said that the ARRW system is designed to provide the ability to destroy high-value, time-sensitive targets and will expand the capabilities of precision-strike weapons systems by enabling rapid response strikes against heavily defended land targets. The service's fiscal year 2022 budget request included $238 million for continued research and development and $161 million for initial procurement of the hypersonic system. (See ACT, July/August 2021.)
The Air Force plans to begin deploying the ARRW system in 2022, but that date may be pushed back. Collins told reporters on Aug. 4 that figuring out what went wrong with the test "may impact our ability to meet our next test window as we go forward." The hypersonic system must successfully complete booster and all-up-round test flights before a contract is awarded to manufacturer Lockheed Martin so production can begin.
The July booster test followed the first detonation of an ARRW warhead earlier in the month, which the Air Force dubbed as successful in a July 7 statement. The missile will be armed with what is known as a fragmentation warhead, according to a July 16 Aviation Week report, which would limit the ARRW system to destroying soft targets.—SHANNON BUGOS