September 2021
India's newly tested Agni-Prime (Agni-P) missile "will give the armed forces the requisite operational flexibility to swiftly transport and fire [the weapon] from anywhere they want," an official from the government's Defence Research and Development Organisation (DRDO) announced shortly after the June 28 launch.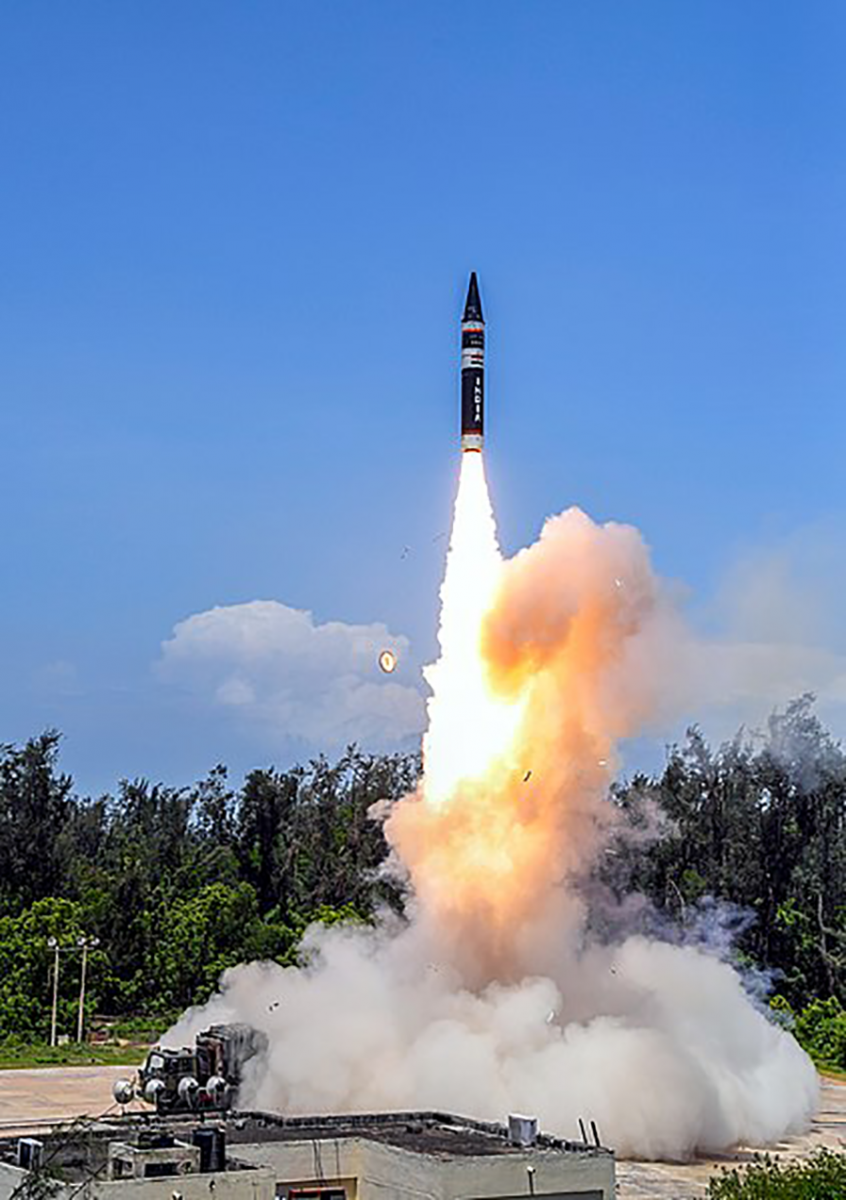 The Agni-P will be inaugurated as "a new-generation advanced variant" of Agni missile, the official confirmed. The solid-fueled missile has a reported range of 1,000 to 2,000 kilometers and can be canisterised, according to Indian defense officials, meaning that the warhead will be mated and stored with the missile, reducing the time required for preparation and launch.
India's Press Information Bureau confirmed the launch, the first for this missile, from Abdul Kalam Island. The Ministry of Defence said that "various telemetry and radar stations positioned along the eastern coast tracked and monitored the missile. The missile followed textbook trajectory, meeting all mission objectives with a high level of accuracy."
The DRDO said that, like other Agni missiles, the new one is nuclear capable.
New Delhi's development of the Agni-P could be attributed to a push for increased flexibility and expanded targeting options. "Compared with both the Agni-I and -II, imagery suggests that the new missile appears to be wider in diameter, potentially allowing for a larger payload to be accommodated," Timothy Wright and Joseph Dempsey of the International Institute for Strategic Studies wrote in a July 29 analysis.
They suggested that, "unless India intends to solely use the Agni-P for nuclear weapons delivery," the missile's designation as nuclear capable "potentially leaves open the option that the new missile could be equipped, like some earlier variants of the Agni family, with either conventional or nuclear warheads."
The Agni-P's range suggests that the missile was designed to counter Pakistan's forces, given that the distance is not far enough to reach China, India's other primary regional adversary. Wright, Dempsey, and other analysts have noted that, once deployed, the Agni-P will serve as a deterrent against Pakistani aggression. Pakistan and China remained silent on the June 28 launch.—JULIA MASTERSON