JulyAugust 2021
By Sang-Min Kim
Twice in the past two months, Indian authorities have arrested individuals on charges of illicit trading in uranium. The incidents have raised concerns about what appears to be a growing nuclear security risk in the region.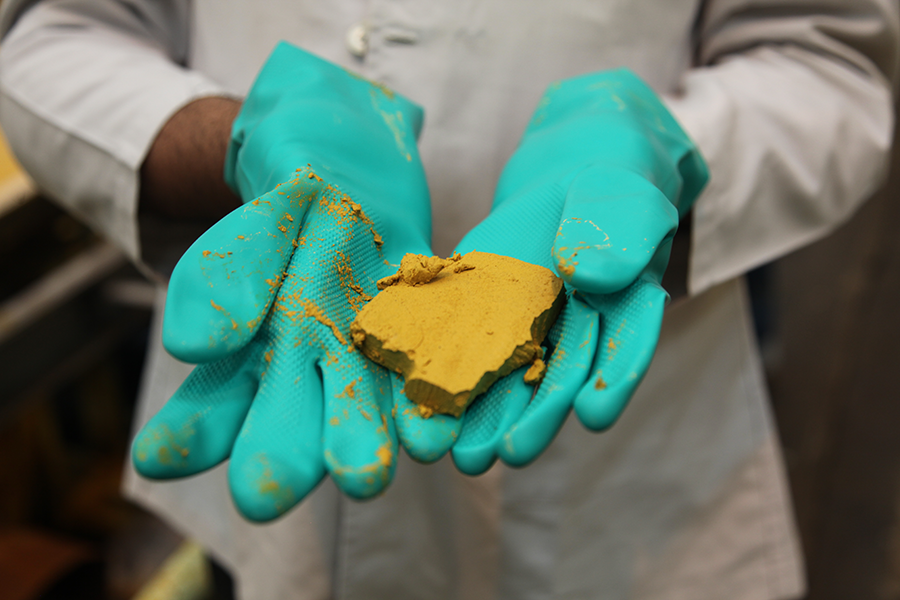 In the first case, Indian police arrested two men in Maharashtra on May 7 for allegedly possessing 7.1 kilograms of natural uranium, estimated to be worth more than $2.8 million, according to news reports.
Natural uranium, which has applications in bombs and medicine, would have to be subjected to a substantial extraction process to be usable in nuclear weapons. Even so, it is supposed to be under state control, not available on the black market.
Authorities said the source of the uranium is currently unknown and being investigated.
In the second incident, police in Jharkhand, reportedly acting on a tip, arrested seven individuals on June 3 for allegedly possessing 6.4 kilograms of a substance said to be uranium.
But on June 10, a spokesperson for the Indian Ministry of External Affairs disputed that claim. The Indian Department of Atomic Energy "stated that the material seized [on June 3] is not uranium and not radioactive," the spokesperson said.
No further details on the material were provided.
The Pakistani Ministry of Foreign Affairs on June 4 criticized the Jharkland and Maharashtra arrests as showing "lax controls, poor regulatory and enforcement mechanisms, as well as possible existence of a black market for nuclear materials inside India." The agency called for a "thorough investigation."
The Indian spokesperson countered in a written statement, saying, "The gratuitous remarks about India by Pakistan's Foreign Ministry drawing upon a media report indicate their disposition to malign India without caring to check/verify facts."
Pakistan in recent years has improved its controls on nuclear materials, but it and India still rank near the bottom of the Nuclear Threat Initiative's 2020 Nuclear Security Index, which annually rates states' efforts to secure nuclear materials and protect nuclear facilities at home.
India possesses around 156 nuclear warheads and Pakistan has an estimated 165 nuclear warheads, according to the Stockholm International Peace Research Institute's 2021 report. Both countries are expanding their nuclear weapons arsenals and fissile material stockpiles.
Although India has two functional uranium mines in Jharkhand and Andhra Pradesh, it is attempting to accelerate its domestic uranium mining efforts to offset its dependency of uranium imports from such states as Russia, Australia, and Kazakhstan.
With 22 nuclear reactors in operation and 21 under construction, India can hypothetically use highly enriched uranium to produce even more lethal capabilities by manufacturing thermonuclear or boosted-fission nuclear weapons.
India and Pakistan are not members of the nuclear Nonproliferation Treaty, but they are technically bound by international norms such as UN Security Council Resolution 1540, which calls on states to withhold any support to non-state actors acquiring nuclear weapons, and the IAEA Convention on the Physical Protection of Nuclear Material, which urges states to enforce stringent measures for nuclear security.