June 2021
The Biden administration has officially notified Russia that the United States will not seek to rejoin the 1992 Open Skies Treaty.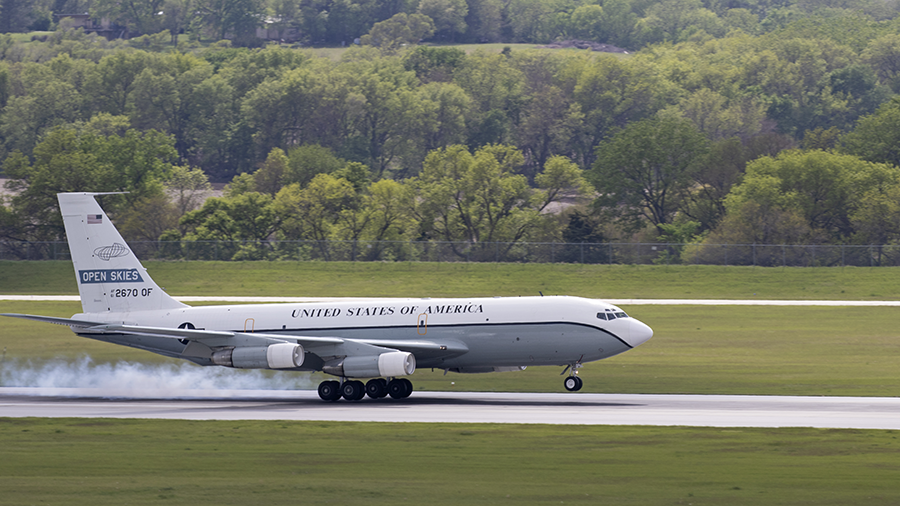 Deputy Secretary of State Wendy Sherman informed Russian Deputy Foreign Minister Sergei Ryabkov of the administration's final decision on May 27, the Associated Press reported. A State Department spokesperson later confirmed the news and attributed the decision to "Russia's failure to take any actions to return to compliance" with the treaty.
Washington had raised concerns that Moscow is in violation of the treaty because it has limited the distance for observation flights over the Kaliningrad region to no more than 500 kilometers from the border and prohibited missions over Russia from flying within 10 kilometers of its border with the conflicted Georgian border regions of South Ossetia and Abkhazia.
Ryabkov criticized the U.S. decision as "another political mistake, inflicting a new blow to the European security system" in remarks on Friday to the Russian news agency Tass. "We gave them a good chance, but they failed to take it. They continue to circulate fallacies about Russia's alleged violations of the treaty, which is completely absurd," Ryabkov said.
When the Trump administration withdrew the United States from the accord in November 2020, President-elect Joe Biden condemned the withdrawal and expressed support for the treaty, although he stopped short of committing to reenter the agreement. Once he took office, the Biden administration opened a review of "matters related to the treaty" and held consultations with U.S. allies and partners earlier this year. (See ACT, March 2021; December 2020.)
Moscow, meanwhile, launched domestic procedures in January for withdrawing from the treaty. The State Duma, Russia's lower house of parliament, approved legislation supporting the move May 19; the upper house, the Federation Council, is expected to vote on the bill June 2. The bill will require Russian President Vladimir Putin's signature. Once submitting official notice to states-parties, Moscow would kick-start the six-month period before the withdrawal takes place.
Entering into force in 2002, the Open Skies Treaty permits each state-party to conduct short-notice, unarmed observation flights over the others' entire territories to collect data on military forces and activities.—SHANNON BUGOS