December 2020
The Netherlands hosted NATO's annual nuclear exercise in October, which included the German Air Force practicing delivery of U.S. nuclear bombs believed to be stored at Büchel Air Base, according to reports.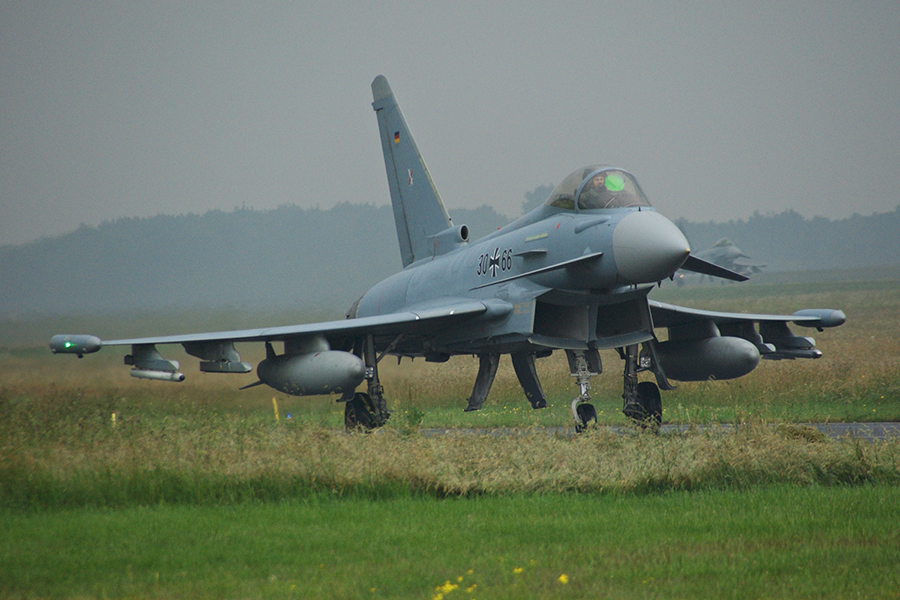 "Today's exercise shows that allies are determined to ensure that NATO's nuclear deterrent remains safe, secure, and effective," said NATO Secretary-General Jens Stoltenberg while visiting Volkel Air Base in the Netherlands for the exercise on Oct. 16. "The purpose of NATO's nuclear deterrent is not to provoke a conflict but to preserve peace, deter aggression, and prevent coercion."
This year, the training flights took place over parts of western Europe and the North Sea.
The annual exercise, known as Steadfast Noon, is designed to practice and assess NATO's nuclear capabilities deployed in Europe. It is planned far in advance and involves more than 50 aircraft from several allied air forces. The aircraft do not carry live bombs during the exercise flights.
The United States deploys an estimated 20 B61 tactical bombs each at Büchel and Volkel air bases, according to the Federation of American Scientists. About 100 U.S. tactical bombs are believed to be deployed at bases in Belgium, Italy, and Turkey.
German reports said that this year's nuclear exercise involved the Nörvenich Air Base, which is an alternative site for the nuclear bombs stored at Büchel.
The Russian Defense Ministry released a statement on Oct. 23 criticizing the exercise. "Such actions lead to a lowering of the threshold for the use of nuclear weapons, provoke a further increase in tension along the Russia-NATO contact line, and negatively affect the level of trust in Europe," said the ministry.—SHANNON BUGOS