December 2020
By Kingston Reif and Shannon Bugos
The Trump administration and Russia signaled a willingness in November to reach a deal involving an extension of the 2010 New Strategic Arms Reduction Treaty (New START) and a freeze on all U.S. and Russian nuclear warheads following the U.S. presidential election, but the two sides remained at odds about the specific terms of such a deal.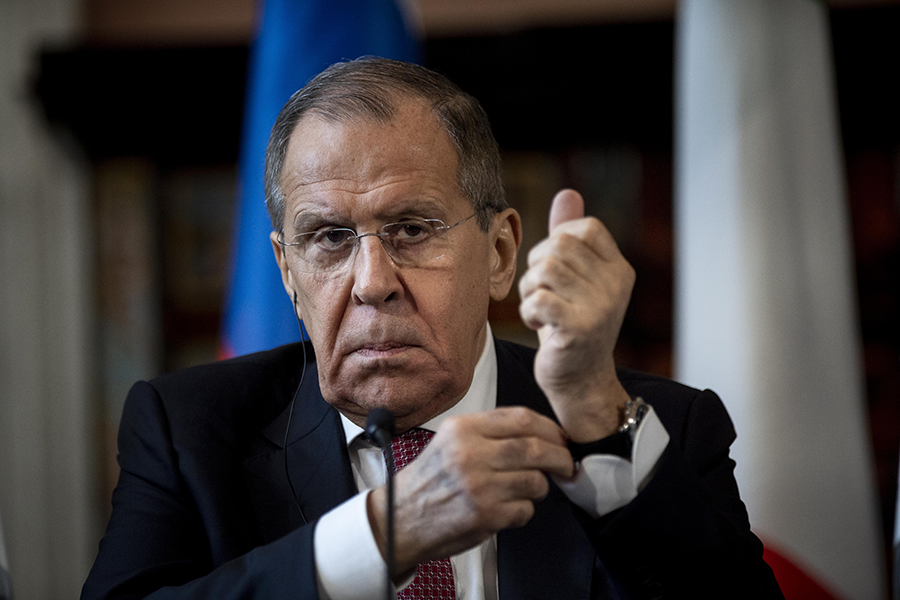 As a result, the fate of the treaty likely rests on Russia and the incoming Biden administration resolving the issue. President-elect Joe Biden has expressed support for the treaty's extension. According to a Nov. 25 Reuters article, there is continued debate among Biden's advisers over how long the extension should be. The treaty allows for an extension of up to five years so long as the U.S. and Russian presidents agree to it.
After taking office, Biden would have just 16 days to seal an extension before the treaty expires on Feb. 5, 2021.
"The Russian Federation is certainly making a calculation based upon whether they want to lock into agreement with an extension now or wait until after Jan. 20 to see if there is a better offer that they can possibly acquire," said U.S. Deputy Secretary of State Stephen Biegun on Nov. 9. "I think that's still a little bit of a gamble, perhaps less so than it might have been two weeks ago."
Biegun said that stumbling blocks include how to define a nuclear warhead under a freeze and the U.S. demand that a freeze be verified. Nevertheless, he said, "as far as this administration is concerned, we're prepared to go forward with an agreement."
The following day, Russian Deputy Foreign Minister Sergei Ryabkov reiterated that Russia stands prepared to extend New START and agree to a freeze on all warheads for one year so long as the United States puts forward no additional conditions, particularly with respect to verification of the freeze. But he remained pessimistic that a deal would be reached.
"As of today, as it was before U.S. election, we don't see a basis to reach such an agreement. There's nothing new in [the] U.S. position," he said.
Russian Foreign Minister Sergey Lavrov said on Nov. 12 that he has seen "rather fidgety comments from Washington" regarding the fate of New START. "Considering the current commotion in the United States caused by the ongoing vote recount, lawsuits, and other perturbations, we cannot expect any coherent proposals from either [U.S. President Donald] Trump's people or Joe Biden's team," said Lavrov. "So, we will wait until the dust settles."
In October, the United States proposed a politically binding one-year extension of New START and a one-year freeze on all U.S. and Russian nuclear warhead levels. Russia, which had previously called for a five-year extension of New START as allowed by the treaty, proposed a one-year extension and the concept of a warhead freeze, but rejected any verification of the freeze, in particular portal monitoring, at this time. (See ACT, October 2020.)
Lavrov said that as part of the warhead freeze, the Trump administration is demanding that Russia "recount" the warheads "and check which category these warheads belong to and immediately establish control over the facilities producing these warheads."
"We have already been in a situation when American inspectors sat outside the checkpoints of our military plants
in the 1990s," Lavrov added. "There is no coming back to this system."
Meanwhile, the Trump administration continues to aggressively call on China to join arms control talks with the United States and Russia.
The administration had earlier insisted that China immediately participate in trilateral arms control talks with the United States and Russia, but Beijing repeatedly rejected the demand. The Trump administration later dropped it as a condition for considering an extension of New START. (See ACT, July/August 2020.)
"China has stubbornly refused to date to participate in those discussions, but as we approach the review conference of the [nuclear]Nonproliferation Treaty next year, I believe pressure will continue to grow on China to enter those discussions," Biegun said.
At the EU Consortium on Nonproliferation and Disarmament Conference on Nov. 12, Christopher Ford, U.S. assistant secretary of state for international security and nonproliferation, echoed Biegun.
"It is becoming obvious to everyone that Beijing is not taking seriously its responsibility as a nuclear power to engage in meaningful arms control negotiations, and it continues to shun arms control negotiations with us on effective measures to prevent a new nuclear arms race spiral," he said.
Fu Cong, director-general of the Department of Arms Control in the Chinese Foreign Ministry, replied to Ford by saying that Beijing has communicated with Washington by phone, email, and letters.
Fu also said that he had talked directly with Marshall Billingslea, the U.S. special envoy for arms control. "We even had a phone conversation, even though that conversation was not very pleasant," he said.
He emphasized China's view that "the immediate priority now is to urge the United States to respond as soon as possible to Russia's call for the unconditional extension of the New START." When asked if China would join trilateral arms control discussions if the United States and Russia agree to reduce their nuclear arsenals, Fu replied, "I would say that is a big 'if'—if the U.S. agrees to reduce."
New START caps the U.S. and Russian strategic nuclear arsenals at 1,550 deployed warheads and 700 deployed missiles and heavy bombers each.