December 2019
By Melissa Robbins
The Nuclear Power Corporation of India Ltd. (NPCIL) confirmed on Oct. 30 that a cyberattack against the Kudankulam Nuclear Power Plant in Tamil Nadu had occurred in early September.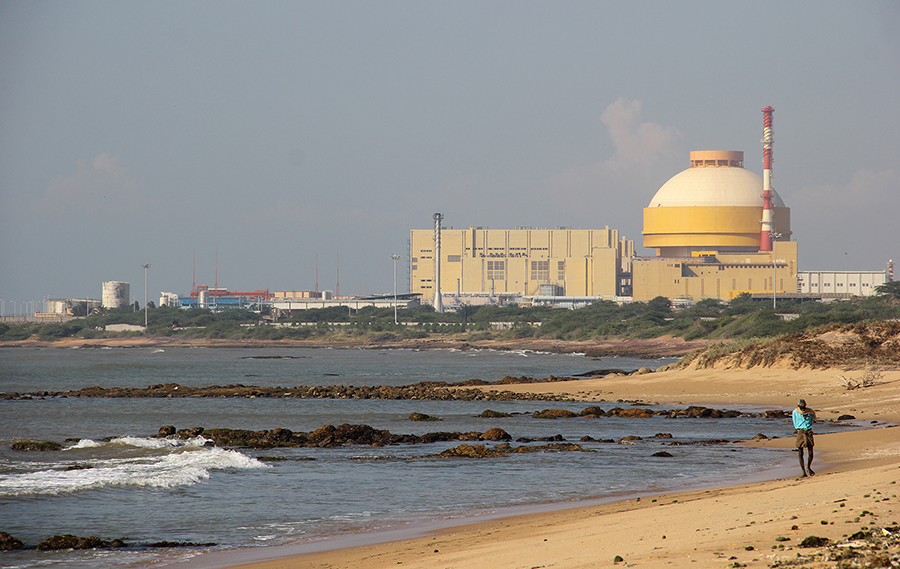 This came a day after the NPCIL released a statement denying an attack had occurred, stating that "any cyber-attack on the Nuclear Power Plant Control System is not possible." Reports that Kudankulam had fallen victim to a cyberattack first surfaced on Twitter on Oct. 27.
Pukhraj Singh, a cybersecurity analyst and former employee of India's signals-intelligence agency, the National Technical Research Organization, tweeted that there had been "domain controller-level access" at Kudankulam and that "extremely mission-critical targets were hit."
On Sept. 3, Singh alerted India's National Cyber Coordination Centre that Kudankulam and the Indian Space Research Organization were targets of "network intrusions" after receiving a tip from a third party, according to several reports.
The Indian Computer Emergency Response Team was informed on Sept. 4 of a malware attack on Kudankulam.
The attack was investigated by the Indian Department of Atomic Energy, which found that only one computer had been targeted, a personal computer connected to the administrative network's internet servers.
According to the NPCIL, operational networks at Kudankulam—those that control the plant's two 1,000-megawatt reactors—are completely separate from the administrative systems.
The organization or country behind the attacks has not been determined.
Despite attempts by the plant and NPCIL to downplay the incident, security experts and Indian government officials have expressed concerns over future attacks.
Shashi Tharoor, a member of the opposition Congress Party of India, tweeted, "This seems very serious. If a hostile power is able to conduct a cyber-attack on our nuclear facilities, the implications for India's national security are unimaginable. The government owes us an explanation."