Russia officially objected on April 10 to the Canadian-Dutch-U.S. proposal to add Novichok-related chemicals to the list of banned chemicals in the Chemical Weapons Convention (CWC), forcing a vote on the proposal at the next meeting of all treaty parties in November.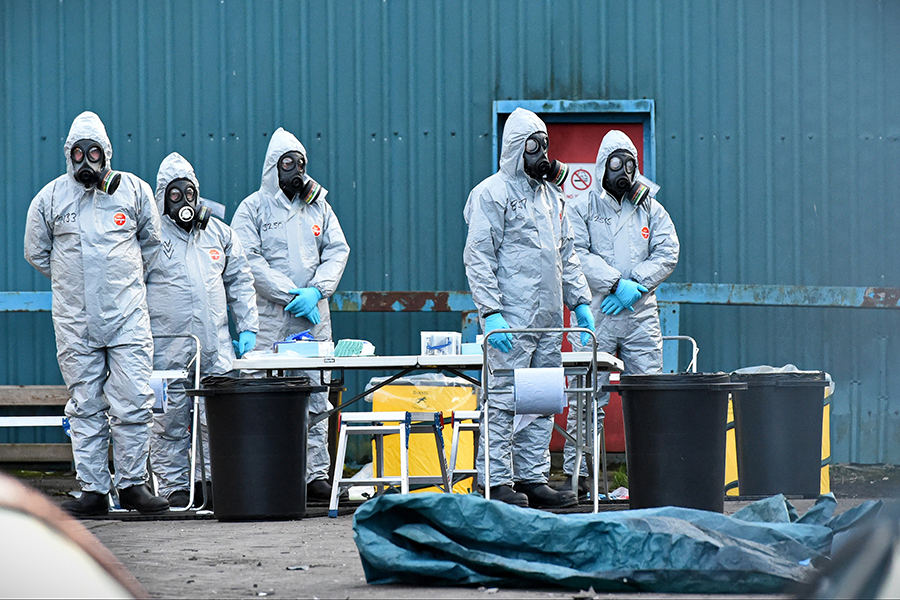 The Executive Council of the Organisation for the Prohibition of Chemical Weapons (OPCW) voted for the change in January, following a Novichok attack on former Russian spy Sergei Skripal and his daughter in the United Kingdom in March 2018. (See ACT, March 2019.)
The proposal was "clearly substandard from a scientific point of view," Russia said in a Foreign Ministry statement on April 12, calling one of the chemicals in the proposal "theoretical."
The Russian objection was a "cynical attempt to undermine the effectiveness of [the] OPCW after [a] shocking attack in Salisbury," said Peter Wilson, UK ambassador to the Netherlands, in an April 10 tweet. "Canada is very alarmed by this Russian obstruction," read an April 11 statement from the Canadian Foreign Ministry.
Russia submitted its own proposal to add different sets of Novichok-related chemicals to the CWC, but the Russian proposal was voted down in February in an Executive Council meeting after a technical evaluation. The Russian Foreign Ministry statement suggested considering the rejected Russian proposal together "as a package" with the Canadian-Dutch-U.S. proposal when states-parties vote later this year.
If any change to the list of banned chemicals is adopted in November, this would mark the first change to the treaty's Schedule 1 list of most dangerous chemicals since the 193-nation pact prohibiting chemical weapons entered into force in 1997.—ALICIA SANDERS-ZAKRE