October 2018
By Jeff Abramson
States-parties to the Arms Trade Treaty (ATT) are working to improve implementation even as they continue to avoid controversial conversations about specific arms transfers.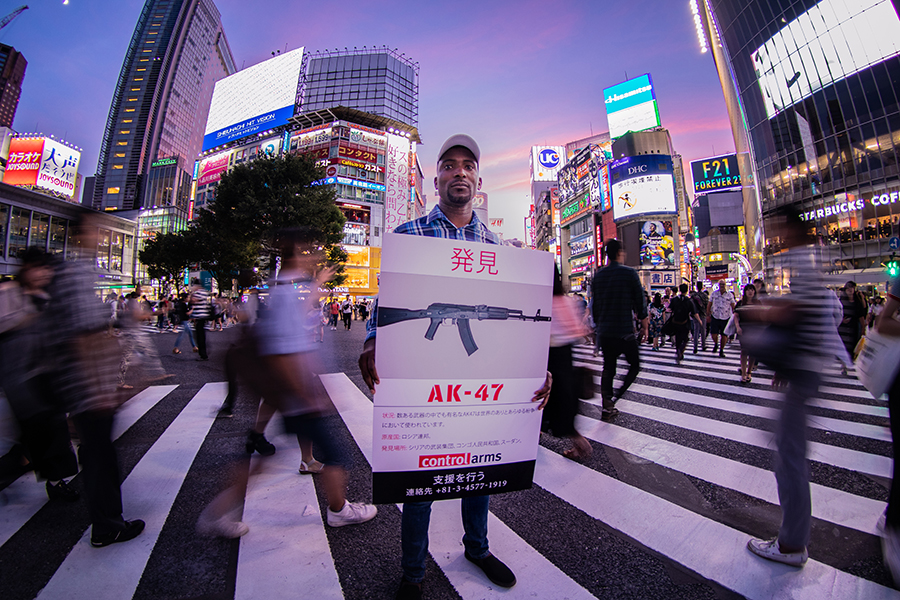 During opening remarks Aug. 20 at the fourth conference of ATT states-parties in Tokyo, Japanese Foreign Minister Taro Kono identified as "two imminent challenges" the universalization of the treaty and its effective implementation. In doing so, he welcomed the addition of five new treaty members since the 2017 conference of states-parties, bringing the total to 97 once the treaty takes effect in November for Brazil, the most recent to ratify.
The treaty establishes common standards for international trade in conventional weapons and seeks to reduce the illicit arms trade. Measures include required consideration of whether transferred arms would be used to commit or facilitate serious violations of international humanitarian or human rights law, as well as reporting on national implementation measures and annual arms transfers.
To address implementation issues, a special focus was placed on weapons diversion. During the five-day meeting, treaty members endorsed a three-tier approach to sharing information and welcomed documents on relevant existing instruments and possible measures to prevent and address diversion.
Reporting remains a challenge. The Control Arms coalition's ATT Monitor found that 73 percent of states-parties had met their obligations to submit an initial report on national implementation measures. As of June, 48 states had submitted separate, annual arms transfer reports out of 89 required to do so for a 54 percent reporting rate, a decline from the previous year's 65 percent.
States agreed to continue a working group on transparency and reporting and endorsed an outreach strategy to improve compliance with reporting requirements.
As with previous annual conferences, states generally avoided discussion of controversial arms transfers, particularly ones to Saudi Arabia and the United Arab Emirates. (See ACT, October 2017.) Those countries are leading a coalition fighting the Houthi in Yemen that has been criticized for frequently striking civilians and exacerbating a humanitarian crisis. States that are still supplying arms to the Saudi-led coalition risk going down in history as being complicit in war crimes in Yemen, Amnesty International said in a Sept. 17 statement.
Next year's conference of states-parties is planned for Geneva on Aug. 26–30 and will be led by Jānis Kārkliņš of Latvia.