The United Kingdom passed a nuclear safeguards bill and signed a safeguards agreement with the International Atomic Energy Agency (IAEA) in preparation for withdrawal from the European Union in March 2019.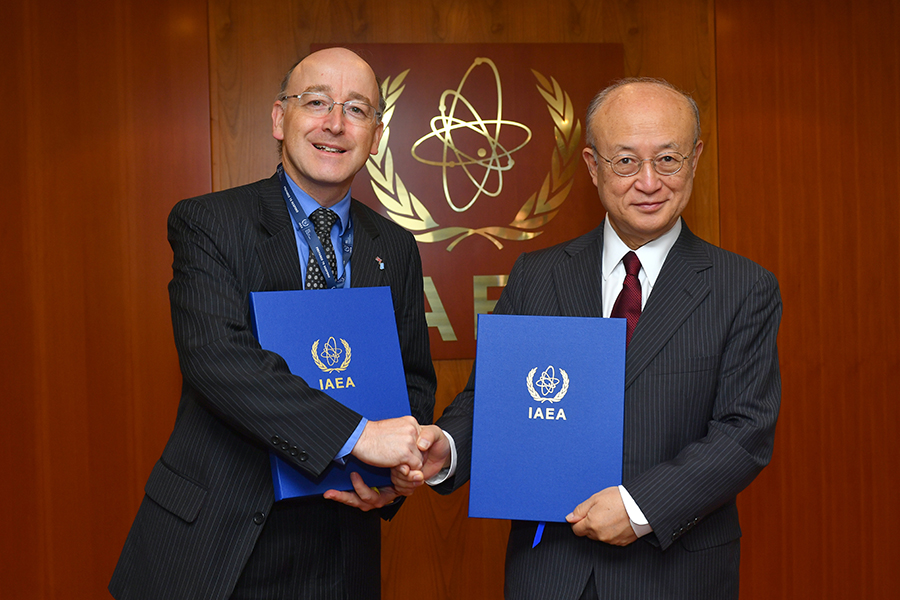 The UK's exit from the EU includes withdrawing from Euratom, a body established by a 1957 treaty to coordinate European civil nuclear research and power and conduct safeguards in conjunction with the IAEA.
The UK, as a recognized nuclear-weapon state under the nuclear Nonproliferation Treaty, does not have the same legal obligation to conclude a safeguards agreement as non-nuclear weapon states, but London reached a voluntary safeguards agreement with the IAEA and Euratom for its civil program in 1978 and concluded an additional protocol to strengthen its IAEA safeguards in 2004.
The UK's safeguards agreement with the IAEA, signed June 7, replaces the Euratom arrangements and helps ensure that inspection and verification activities continue uninterrupted. The safeguards bill enables the UK to establish a domestic safeguards regime.
Richard Harrington, UK minister for business and industry, said that the new agreements emphasize the UK's "continued commitment" to safeguards and nonproliferation and demonstrate that the country will continue to act as a "responsible nuclear state."
Concluding a safeguards agreement was also critical for reaching new nuclear cooperation agreements to replace Euratom arrangements that facilitate the UK's importation of nuclear materials necessary for its civil nuclear program. The House of Lords had warned in a January report that failure to reach a safeguards arrangement would have "severe consequences for the UK's energy security."
Suella Braverman, parliamentary undersecretary of state at the UK Department for Exiting the European Union, said on June 7 that the agreements "help ensure our cooperation with third countries in the field of nuclear energy" and provide confidence that there will be "no disruptions" when the UK exits the EU.
—KELSEY DAVENPORT