NATO expects to see a 3.8 percent increase in defense spending by its European members and Canada this year, as President Donald Trump hammers the closest U.S. allies to shoulder more of the defense burden.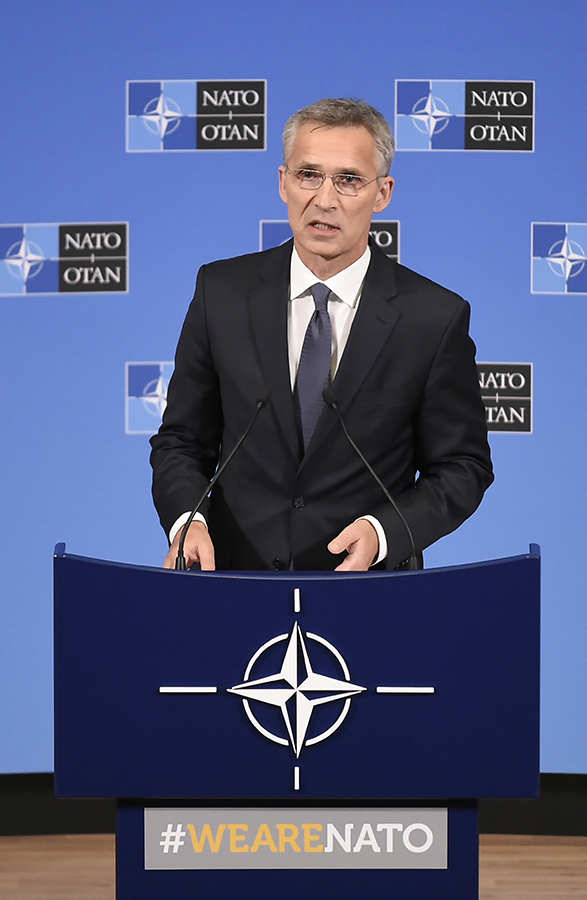 The increase would be the fourth in a row, although it lags behind last year's estimated 5.2 percent increase, according to a chart released June 7 by the alliance. "All allies have stopped the cuts," NATO Secretary-General Jens Stoltenberg said following a defense ministers meeting. "All allies are increasing defense spending."
The increases mean European allies and Canada will have spent an additional $87 billion on defense since 2014, he said. Trump has wrongly claimed credit for this turnaround, which began in 2015 spurred by Russia's military moves against Ukraine and its subsequent annexation of Crimea, as well as by pressure from the Obama administration.
The increases are unlikely to end the criticism from Trump, who is scheduled to join the leaders of the other 28 countries at the NATO summit July 11–12. Trump's souring relationship with key European leaders, particularly over his trade policies, may spill over to the defense alliance talks. Following this year's Group of Seven summit in Canada, Trump tweeted his criticism that the United States spends money "protecting many of these same countries that rip us off on trade."—TERRY ATLAS