Qatar riled its Persian Gulf neighbors when it displayed a previously unseen, Chinese-made short-range ballistic missile system at a military parade. The sale of the missiles had not been public knowledge until they were spotted on transporter-erector launchers in a Dec. 17 rehearsal for the Qatar National Day Parade. Joseph Dempsey, a research associate at the International Institute for Strategic Studies, recognized the missiles, which he highlighted in a series of Twitter posts. In an observation confirmed by other analysts, he noted that the two eight-axle launcher vehicles in the parade appeared to be configured to carry BP-12A ballistic missile canisters, although they could alternatively carry eight canisters for the smaller, related SY-400 missile.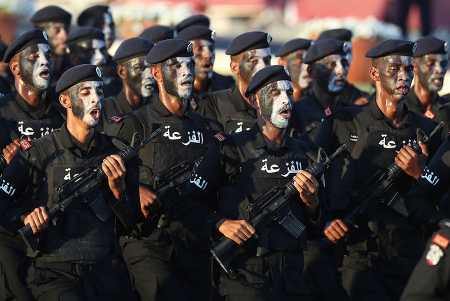 Officials from the China National Precision Machinery Import/Export Corp. marketed the BP-12A at an international arms show in 2012 as having a range up to 280 kilometers (173 miles) and a payload capability of 480 kilograms. The SY-400 is believed to have a similar or slightly shorter range and roughly half the payload capability. The sale of the BP-12A does not appear to violate the Missile Technology Control Regime (MTCR), which urges its 35 members to restrict exports of missile technologies capable of carrying a 500-kilogram payload a distance of at least 300 kilometers.
China's bid to join the MTCR was rejected in 2004 due to concern that Chinese entities were continuing to provide missile technology to North Korea, although at the time Beijing voluntarily pledged to follow the regime's export control guidelines and has since generally tightened its export controls. In recent years, China has increasingly marketed and sold the SY-400 and other missile systems to foreign customers, particularly in the Middle East.
The reveal of the missile sale comes amid a months-long dispute between Qatar and other gulf Arab states, particularly Saudi Arabia and the United Arab Emirates, where media outlets complained that Qatar's new missiles potentially could strike targets in their countries. Saudi Arabia also has secretly purchased ballistic missiles from China.—MACLYN SENEAR