For Immediate Release: Jan. 13, 2023
Media Contacts: Tony Fleming, director for communications, 202-463-8270 ext. 110; Daryl G. Kimball, executive director, 202-463-8270 ext. 107
(Washington, D.C.)—The Energoatom staff at Ukraine's Zaporizhzhia nuclear power plant (ZNPP) were selected as the 2022 Arms Control Persons of the Year through an online poll that drew more than 3,500 participants from nearly 80 countries.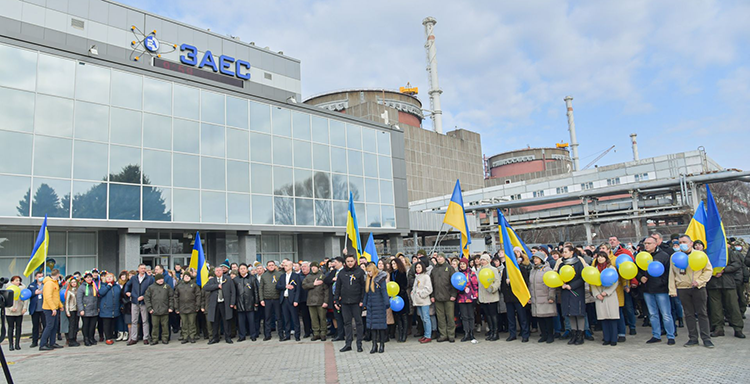 The annual contest is organized by the independent, nongovernmental Arms Control Association to highlight positive initiatives—some at the grassroots level, some on the international scale—designed to advance disarmament, nuclear security, nonproliferation, civilian protection, and international peace, security, and justice.
The Energoatom staff at the Zaporizhzhia nuclear complex were nominated for their heroic efforts to maintain nuclear safety and security at the plant under conditions of immense hardship resulting from the illegal Russian military occupation of the facility, which is Europe's largest nuclear power plant, and amid continued shelling of the ZNPP facility.
"Russia's illegal and unprecedented occupation of the Zaporizhzhia nuclear power plant created an untenable nuclear safety and security situation. In the face of harassment and threats by Russian forces, Ukrainian personnel have continued to operate the plant and avert a nuclear crisis," noted Kelsey Davenport, director for nonproliferation policy with the Arms Control Association.
"The international community owes a debt of gratitude to the heroism and bravery of the Zaporizhzhia personnel, but this dire situation cannot continue," Davenport said. "The ongoing safety and security risks underscore the critical importance of establishing a zone of protection at the site, returning control of Zaporizhzhia to Ukraine, and strengthening the norm against targeting civilian nuclear infrastructure," she added.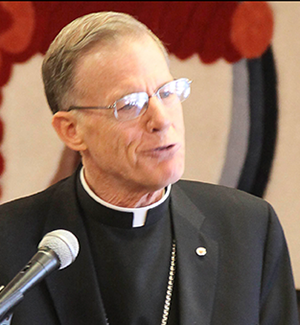 The runner-up in this year's contest was Archbishop John Wester of Santa Fe, nominated for preaching the nuclear disarmament gospel in a religious context. His January 2022 pastoral letter reflects the Catholic Church's long history of speaking out against the threats posed by nuclear weapons and calls on U.S. citizens to take "concrete steps toward abolishing nuclear weapons and ending the nuclear threat."
The December 2022 issue of Arms Control Today includes an interview with Wester by editor Carol Giacomo titled: "Making the Case That Nuclear Weapons Are Immoral."
Online voting was open from Dec. 8, 2022, until Jan. 12, 2023. A list of the ten candidates, who were nominated by the Arms Control Association staff and board of directors, is available at https://www.armscontrol.org/pressroom/2022-12/2022-arms-control-persons-year-nominees-announced.
Previous recent winners of the "Arms Control Person of the Year" include: Foreign Minister Marcelo Ebrard and the Government of Mexico (2021); Ambassador Bonnie Jenkins and WCAPS (2020); the government of the Marshall Islands and its former Foreign Minister Tony de Brum (2016); and Setsuko Thurlow and the Hibakusha of Hiroshima and Nagasaki, (2015). A full list of past winners can be found on the Arms Control Association website.