Formerly served as Acting Undersecretary of State for Arms Control
and International Security
For Immediate Release: October 20, 2017
Media Contacts: Daryl G. Kimball, executive director, (202) 463-8270 ext. 107; Tony Fleming, director for communications, (202) 463-8270 ext. 110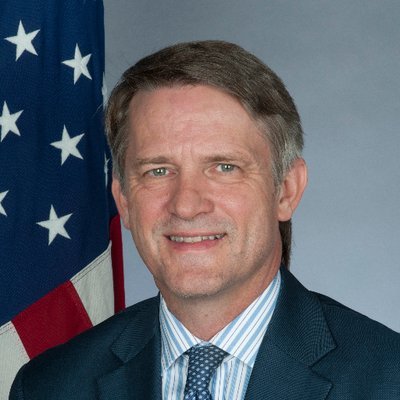 (Washington, DC)—The Arms Control Association Board of Directors announced Friday that Thomas Countryman, former Acting Undersecretary of State for Arms Control and International Security, has been elected to serve as the chair of the organization's board of directors. The Arms Control Association has been a leading voice in the field of nonproliferation, arms control and disarmament since it was established in 1971. 

Countryman served for 35 years as a member of the Foreign Service until January 2017, achieving the rank of minister-counselor, and served as acting undersecretary for arms control and international security, a position to which he was appointed Oct. 9, 2016. He simultaneously served as assistant secretary for international security and nonproliferation, a position he had held since September 2011. As acting undersecretary, he advised the Secretary of State on arms control, nonproliferation, disarmament and political-military affairs.

Countryman was elected to join the board of the Arms Control Association in June 2017. Since leaving government and joining the Association's board, he has spoken on the Association's concerns in interviews in The Guardian, Voice of America, CNN, and NBC News and has written for The Washington Post and other publications.

"In arms control, as in other fields of public policy,  the role of NGOs is to be an incubator of new policy ideas," Countryman noted. "My commitment to work for a more secure world for our citizens and our descendants led me to join the Board of the Directors of the Arms Control Association and I am honored by the Board's confidence in electing me as chair."

"As tensions between nuclear-armed states are increasing, key disarmament pillars are at risk, and public anxiety about the risk of nuclear conflict is growing,"  said Daryl Kimball, executive director of the Association since 2001, "we are fortunate to have a proven leader with a depth and breadth of experience serving as our board chair."

Countryman immediately succeeds as chair Dr. John Steinbruner, a leading international security affairs and arms control scholar, who served from 2000 until his death in 2015. Previous chairs of the Association's board of directors include William C. Foster, former director of the U.S. Arms Control Disarmament Agency, Gerard Smith, former U.S. Assistant Secretary of State for Policy and Planning and lead negotiator of the SALT agreements, and Stanley R. Resor, former Secretary of the Army and lead negotiator on talks with the Soviet Union on conventional arms.
###

The Arms Control Association is an independent, membership-based organization dedicated to providing authoritative information and practical policy solutions to address the threats posed by the world's most dangerous weapons.