Statement from Executive Director Daryl G. Kimball
For Immediate Release: September 22, 2017
Media Contacts: Daryl G. Kimball, executive director, (202) 463-8270 ext. 107; Kelsey Davenport, director for nonproliferation policy, (202) 463-8270 ext. 102
(WASHINGTON, D.C.)—The escalating crisis over North Korea's nuclear and missile tests has now reached an extremely dangerous level. The risk of conflict through miscalculation by either side is unacceptably high.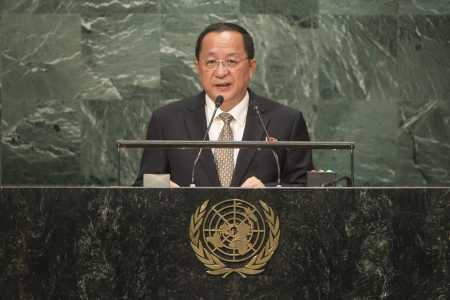 We are alarmed and strongly condemn the unecessary and provocative threat of massive retaliation against Pyongyang by President Donald Trump in his UN address on Sept. 19, and we condemn in the strongest possible terms the suggestion by the Foreign Minister of the DPRK on Sept. 22 that his government may conduct a nuclear test explosion in or over the Pacific Ocean in reaction to Mr. Trump's remarks.
Such a nuclear test would be a threat not just to the United States, but would be a global security and health threat to the entire international community, which has prohibited all nuclear test explosions through the 1996 Comprehensive Nuclear Test Ban Treaty. A nuclear test explosion over the Pacific could trigger events that escalate even further beyond the control of Washington and Pyongyang.
We strongly appeal to key leaders in the region, particularly the United States and North Korea, to immediately take steps ease tensions and refrain from making any further threats of nuclear or missile tests or military action of any kind. Each side must chose their words very carefully and seek open direct channel of communication to avoid miscommunication and miscalculation. The current path being pursued by both sides leads to catastrophe.
We call on the UN Secretary-General to convene a series of emergency, closed-door meetings with senior leaders from the members of Six-Party-Talks to intiate a serious dialogue designed to lower tensions and address issues of mutual concern.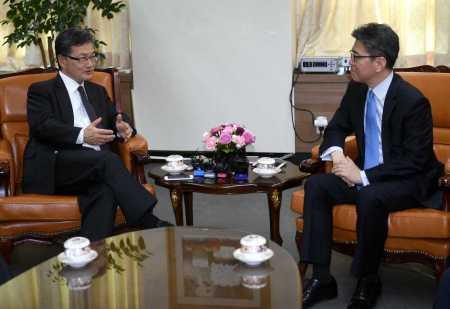 It is past time for a direct dialogue, without preconditions, that sets a new course — toward a negotiated or brokered agreement that addresses the concerns of the international community and the security concerns of the DPRK. Such a course begins with an immediate halt to further nuclear test explosions and intermediate- or long-range ballistic missile tests and any military exercises that could be interpreted to be practice runs for an attack.
As President John F. Kennedy said following the 1962 Cuban Missile Crisis: "Above all, while defending our own vital interests, nuclear powers must avert those confrontations which bring an adversary to the choice of either a humiliating defeat or a nuclear war."
Now is the time to back away from edge of a conflict that could escalate to the nuclear level all too quickly.
---