The Nuclear Nonproliferation Treaty at 50:
Strengthening and Reinforcing the Regime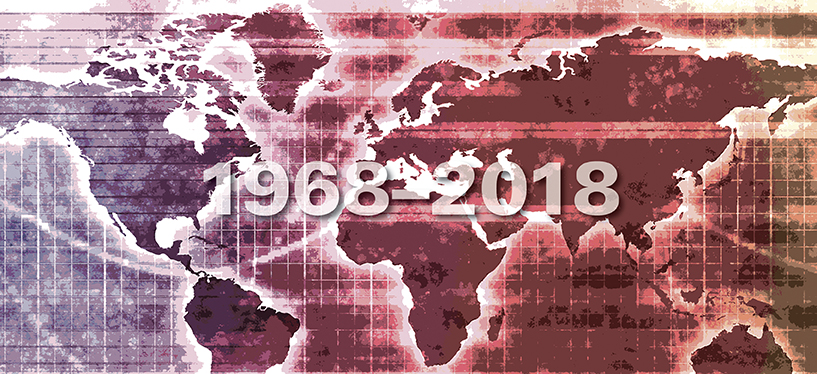 Thursday, April 19, 2018 · 8:30 a.m. to 2:30 p.m.
Carnegie Endowment for International Peace, Root Room
1779 Massachusetts Avenue NW, Washington, DC
As we approach the 50th anniversary of the landmark nuclear Nonproliferation Treaty (NPT), a number of critical decisions are expected to impact the global nonproliferation regime.
The 2018 Arms Control Association Annual Meeting will bring together members and colleagues in the field, journalists, U.S. and international officials, and prominent experts and policymakers to discuss the future of the NPT and today's most important weapons-related security threats.
We are excited to announce the following keynote speakers confirmed for the event. 
Gov. Bill Richardson, former Secretary of Energy and former Ambassador to the United Nations, will speak on how President Trump can maximize the value of the planned summit with Kim Jong Un.
Congressman Adam Smith (D-Wash.), ranking member of the House Armed Services Committee, will address "How to Shape U.S. Policies to Reduce Nuclear Risk."
Jackie O'Halloran Bernstein, deputy director for disarmament for the government of Ireland, will offer her thoughts on the "Successes, Challenges, and Path Forward for the Nonproliferation Treaty."
Panels that we are putting together will address additional arms control challenges today, including strategies to overcome the impasse on U.S. and Russian arms control and approaches to uphold and build upon the Iran nuclear deal.
We will also be presenting the 2017 Arms Control Persons of the Year Award to the disarmament delegations of Austria, Brazil, Costa Rica, Ireland, Mexico, New Zealand, and South Africa—selected by our members and supporters—for their historic leadership on negotiations of the Treaty for the Prohibition of Nuclear Weapons last year.
Individuals and organizations who see the immense value in these discussions are invited to be an event or table sponsor. Sponsors allow us to engage greater participation in our events and will receive special recognition at the event and in the program among other perks. More information on sponsorships is available here. 

A complete program will be posted here soon.