October 2020
Saudi Arabia and the International Atomic Energy Agency (IAEA) are engaging in talks to amend the country's safeguards agreement, seeking to provide the agency with additional tools to verify the peaceful nature of Saudi Arabia's expanding nuclear program.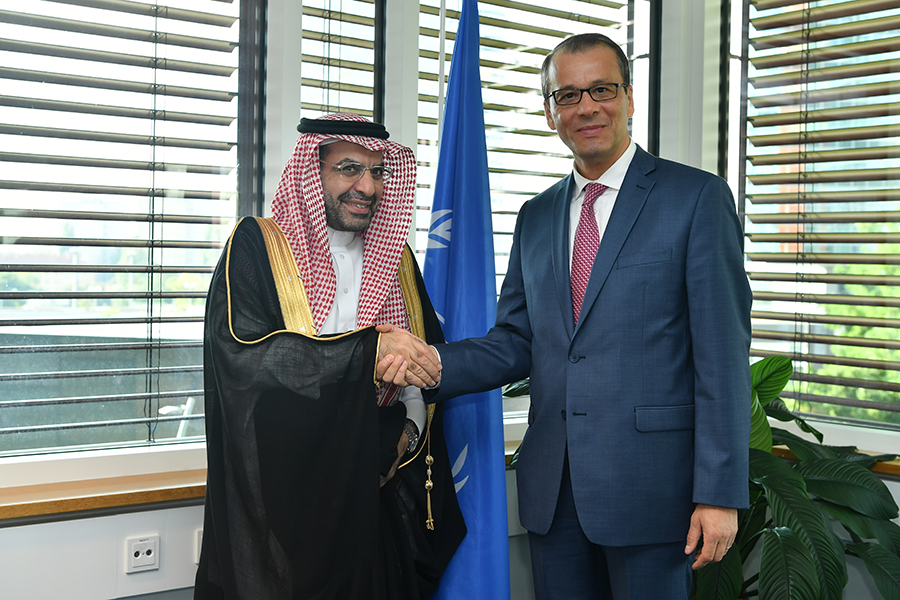 Saudi Arabia currently has in place a small quantities protocol (SQP) with the IAEA, concluded in 2005. SQPs are applied to nations with little or no nuclear activities. They were designed in the early 1970s to fulfill the IAEA's safeguards mandate without overburdening agency resources on states with negligible safeguards-applicable activities and material. Under the original SQP, the IAEA has a limited tool kit with which it can inspect and verify the peaceful nature of Saudi Arabia's nuclear program.
As Riyadh moves to grow its civilian nuclear program, including by pursuing construction of a facility possibly used for the production of uranium yellowcake, IAEA officials and states within the region have called on Saudi Arabia to expand the scope of its safeguards agreement with the agency. (See ACT, September 2020.) Saudi Arabia also plans to operate two large nuclear power reactors and is currently constructing its first research reactor at the King Abdulaziz City for Science and Technology, Al Jazeera reported on July 21.
IAEA Director-General Rafael Grossi said on Sept. 14 that the agency is in talks with Saudi Arabia, adding that the kingdom is "interested in developing nuclear energy, for peaceful purposes of course."
News of discussions between Saudi Arabia and the IAEA came amid a greater effort by Grossi to strengthen implementation of a revised SQP. "In 2020, the old standard SQP is simply not adequate," Grossi told the agency's Board of Governors on Sept. 14.
The agency adopted a revised SQP in 2005 that expands the IAEA's safeguards privileges. Where the original SQP limited IAEA verification activities and did not require states to submit a declaration of nuclear activities, the revised SQP updates certain requirements, most notably the submission of a declaration report and the possibility of IAEA safeguards inspections.
Ninety-four qualifying states have adopted the revised SQP, but 31 maintain agreements under the original version, according to the IAEA. Saudi Arabia was the last state to conclude an SQP with the original text and has not amended its agreement. "I have decided to reinvigorate the agency's efforts to encourage all remaining states to amend or rescind their SQPs," Grossi urged.
Saudi Arabia's nuclear program remains in its early developmental stages, meaning that it can still be effectively safeguarded under an SQP model agreement. But should Saudi Arabia introduce nuclear materials, such as low-enriched uranium, and operate a nuclear reactor, it will be obligated to rescind its SQP and transition to a full-scope comprehensive safeguards agreement with the agency.
"When they upgrade their activities including by the introduction of nuclear material in the kingdom, then we will have to have a stronger safeguards system," Grossi confirmed.
Grossi said Riyadh and the IAEA are also discussing implementation of an additional protocol to the nation's safeguards agreement, which would further strengthen the agency's safeguards in Saudi Arabia.
—JULIA MASTERSON