November 2021
North Korea has tested a submarine-launched ballistic missile (SLBM) amid rising regional tensions over its missile provocations, marking Pyongyang's first launch of an SLBM in two years.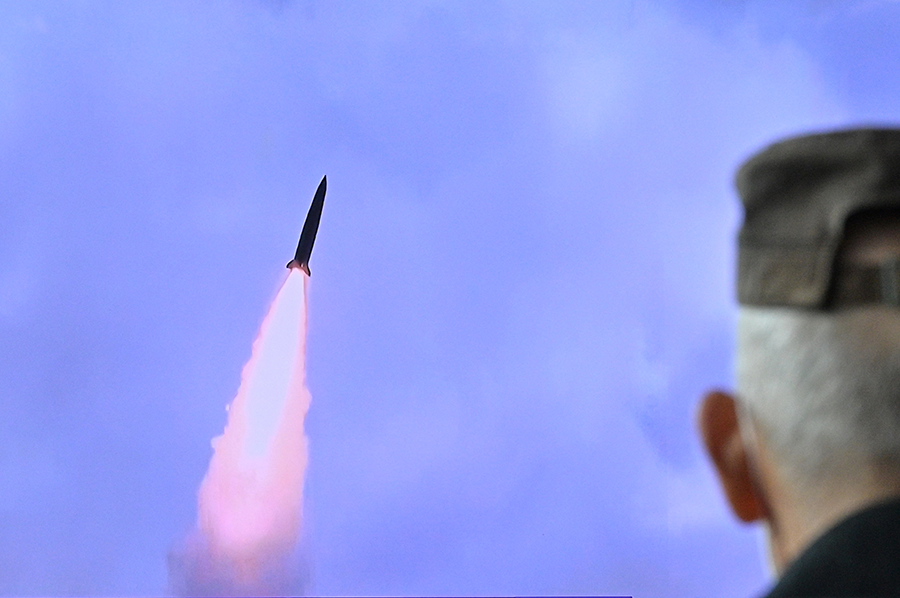 The South Korean military detected the launch of an "unidentified ballistic missile" from the waters near Sinpo, where North Korean submarines are based, on Oct. 19. The missile flew approximately 430 to 450 kilometers.
The missile launch came hours after the Biden administration confirmed that Sung Kim, U.S. special envoy for North Korea, will soon meet with allies in Seoul to discuss the resumption of negotiations with Pyongyang over its nuclear and missile programs.
"Our military is closely monitoring the situation and maintaining readiness posture in close cooperation with the United States, to prepare for additional launches," the South Korean Joint Chiefs of Staff said in a statement Oct. 19.
Analyses of the test are ongoing. It remains unclear whether the missile was launched from the water and whether it was fired from a submarine vessel or from a submersible test barge, as was the case for the last North Korean SLBM test, a Pukguksong-3 missile in October 2019. (See ACT, November 2019.)
According to Reuters, military analysts in South Korea and the United States are investigating whether the missile tested on Oct. 19 is among the new systems displayed at North Korea's defense exhibition held in mid-October. Ankit Panda, an expert on North Korea's nuclear and missile programs, described the displayed system as an apparent "navalized version of the KN23 short-range ballistic missile." That it was staged alongside the Pukguksong-1 and Pukguksong-5 SLBMs strongly suggests the new missile is also an SLBM, Panda wrote in an analysis for NK News published Oct. 19.
Pyongyang confirmed the launch Oct. 20 and said the test was of a "new type" of SLBM.
In response to the test, the United States and the United Kingdom requested a closed-door meeting of the UN Security Council, which was scheduled for Oct. 27.—JULIA MASTERSON