September 2020
By Jeff Abramson
Congressional oversight of U.S. arms sales to the Middle East drew a spotlight in August when a new State Department Office of the Inspector General (OIG) report was released examining the propriety of emergencies the Trump administration declared in 2019 to speed certain exports. At the same time, administration officials continued to press for new weapons sales to Saudi Arabia and the United Arab Emirates.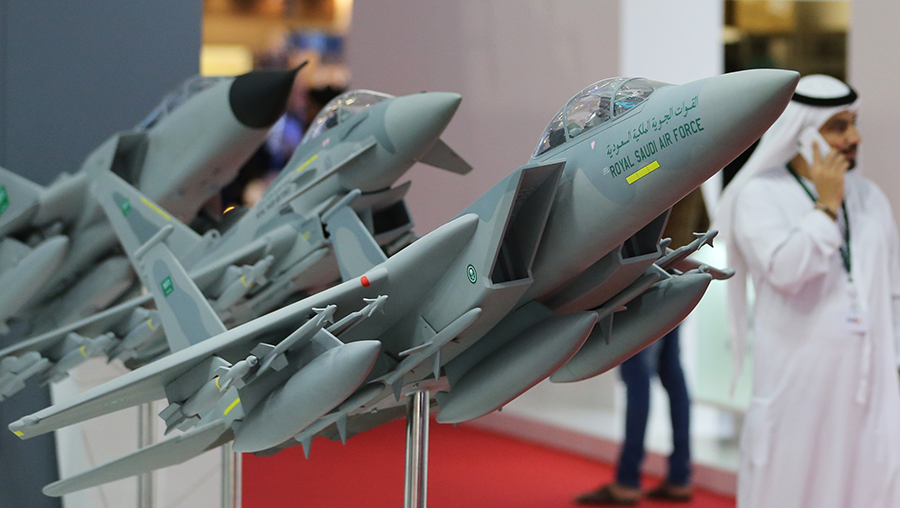 Claiming heightened threats from Iran and frustrated by holds put on arms sales, the Trump administration declared an emergency in May 2019 allowing it to bypass a review period that would customarily have followed formal notifications for 22 arms transfer cases to Saudi Arabia, the United Arab Emirates, and Jordan, valued at approximately $8.1 billion. Among these were at least $3.8 billion in precision-guided munitions, which were central to extremely rare Congressional joint resolutions of disapproval passed in July 2019, that were then vetoed by President Donald Trump. (See ACT, September 2019.) It was during this period that a request was made for the OIG to investigate whether the emergency declaration was proper.
The OIG investigation, conducted from October to December 2019, but only released in August, did find that the State Department had followed the law. It also noted that a fraction of the weapons included in the May 2019 emergency declaration had been fully delivered by late 2019.
The May 2020 firing of Inspector General Steve Linick recently raised concerns that his dismissal might be related to the investigation. (See ACT, June 2020.)
The report did not assess whether an emergency existed in 2019, but members of Congress continued to press that question. Shortly after the report was released, the chair of the House Foreign Affairs Committee, Eliot Engel (D-N.Y.), and Rep. Andy Levin (D-Mich.) sent a letter to R. Clarke Cooper, assistant secretary of state for political-military affairs, expressing concern that his 2019 testimony about there being an emergency was untrue given the report's timeline of how that declaration
was made.
In an Aug. 17 response letter, Cooper defended the State Department and his prior testimony, and cited recent announcements of the UAE and Israel moving to establish normalized relations as further indication of the wisdom of the sales. He also asked Congress to conclude its informal review of potential sales to the UAE of small arms and chain guns, and of Paveway IV guided munitions and other weapons systems to Saudi Arabia, noting that the customary informal review period deadline had ended between two and eight months ago. Separately, Trump said on Aug. 19 that sales of F-35 aircraft to the UAE were under review.
In recent months, media reports have indicated that the administration has been planning to do away with the informal review process, particularly due to holds placed on weapons to Saudi Arabia. Cooper's letter, however, appeared to indicate that on the weapons referenced the administration would wait for the informal process to conclude before making a formal notification. The OIG report noted that 15 of the 22 cases that were part of the emergency declaration in 2019 had been subject to an informal hold, six for more than a year.
The OIG report also found that the department approved transfers of weapons below the threshold for congressional notification, with an estimated $11.2 billion in approvals to Saudi Arabia and the UAE between January 2017 and late 2019. It also concluded "that the department did not fully assess risks and implement mitigation measures to reduce civilian casualties" as related to the precision guided munitions.
Under the Arms Export Control Act, transfers of major defense equipment valued at $14 million or more, and non-major defense equipment at $50 million or more, to countries such as Saudi Arabia and UAE must be formally notified to Congress, which starts a 30-day review period during which Congress could block the administration from agreeing to the transfer. By custom but not by law, that formal process is preceded by a 40-day informal notification during which members of Congress have often put a "hold" on sales.