September 2020
By Shannon Bugos
The House of Representatives voted on July 21 to prohibit funding to conduct or prepare to conduct a nuclear test explosion in its version of the fiscal year 2021 National Defense Authorization Act (NDAA). The vote sets up a likely clash with the Senate, which voted earlier to set aside funding to conduct such a test, if wanted by the Trump administration, in its version of the NDAA.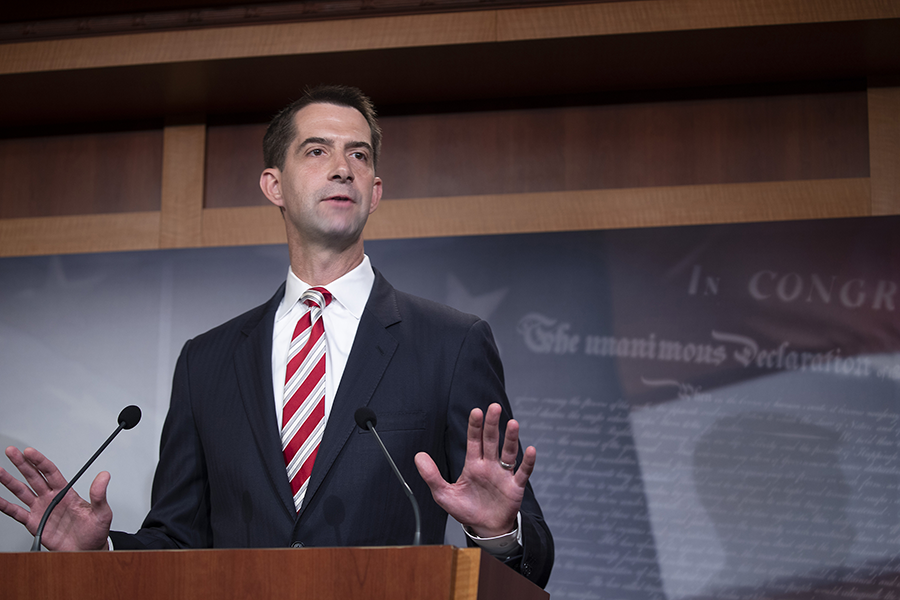 By a 227–179 vote, the House adopted an amendment to the bill offered by Rep. Ben McAdams (D-Utah) to prohibit any fiscal year 2021 or prior-year funding "to conduct or make preparations for any explosive nuclear weapons test that produces any yield."
The Senate version of the NDAA, passed July 23, included an amendment by Sen. Tom Cotton (R-Ark.) that makes $10 million available for the United States to carry out a nuclear test "if necessary." (See ACT, July/August 2020.)
Negotiators from the two chambers will next meet in conference to resolve differences in their respective legislation, but neither the negotiators nor a date for the conference have been set. Reports indicate that the talks, once started, will continue past the election in November.
Reps. Steven Horsford (D-Nev.) and Susie Lee (D-Nev.) also introduced an NDAA amendment modeled on legislation by Sen. Catherine Cortez Masto (D-Nev.) that would require a joint resolution of approval for any proposal to resume nuclear test explosions, the passage of which would require a supermajority of 67 senators. But the House Rules Committee did not rule the amendment to be in order, so it did not reach the floor for consideration.
Meanwhile, the House passed a package of fiscal year 2021 appropriations bills on July 31, including the defense and energy bills. Both bills also prohibit any funding for preparing or conducting a nuclear weapons test. The Senate has not yet taken action on those appropriations bills.
The amendments regarding a possible resumption of U.S. nuclear testing emerged after The Washington Post reported on May 22 that the Trump administration weighed whether to conduct a nuclear test explosion during a May 15 meeting with national security agencies. (See ACT, May 2020.)
Former National Security Advisor John Bolton told The Guardian on July 22 that, during his time in the Trump administration, "[w]e had general discussions about it on a number of occasions, but there wasn't a decision point."
Nuclear testing, Bolton said, "is something we need for the credibility of the deterrent."
Marshall Billingslea, U.S. special envoy for arms control, said that he was "unaware of any reason to engage in nuclear testing at this stage," during his confirmation hearing for the State Department's top arms control job on July 21.
He added, however, that he thinks "it's important that we make clear to the Russians and the Chinese that it's not okay to tell the world that you're not engaged in testing with yield, when in fact you are."
His comment reflected recent State Department compliance reports that Russia and China have engaged in activities that are inconsistent with the "zero yield" standard regarding nuclear testing. (See ACT, May 2020.)