June 2020
By Greg Webb
The UN Security Council has been unable to support Secretary-General António Guterres' call for a worldwide ceasefire as COVID-19 ravages the globe. The United States reportedly scuppered a May 8 council resolution that would have supported the ceasefire but referred to the World Health Organization (WHO), a target of President Donald Trump's criticism.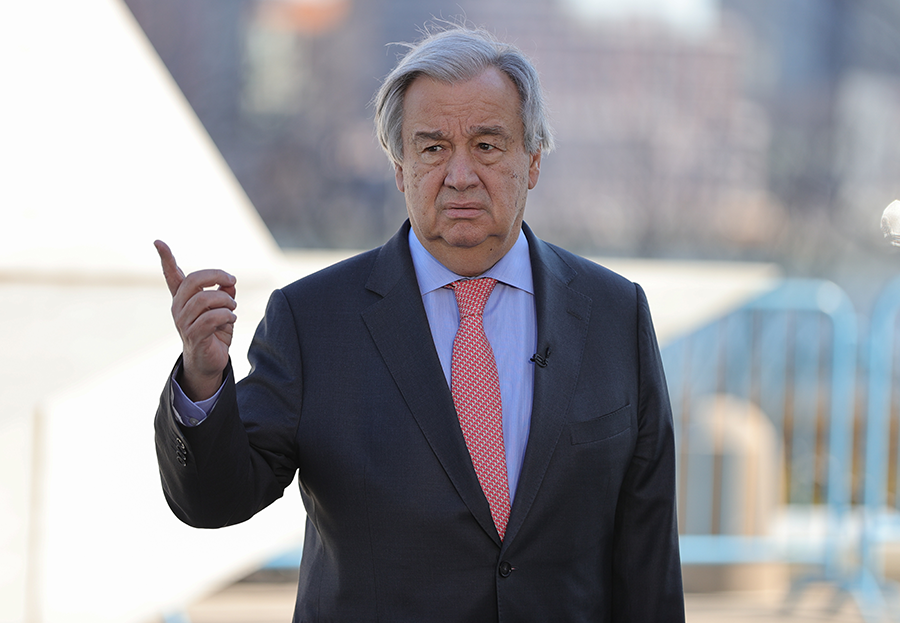 The council began to consider ways to back Guterres after his March 23 proposal. "The fury of the virus illustrates the folly of war. That is why today, I am calling for an immediate global ceasefire in all corners of the world. It is time to put armed conflict on lockdown and focus together on the true fight of our lives," he said.
The draft resolution that followed initially included a direct mention of support for WHO, but after U.S. objections, that language was watered down. The new draft resolution "emphasizes the urgent need to support all countries, as well as all relevant entities of the United Nations system, including specialized health agencies." Even that formulation could not find U.S. support, Reuters reported, as it too obviously referred to WHO.
"This would have been a much more effective appeal for a ceasefire if it had come a month ago. Now it feels a bit lame and late," Richard Gowan, the UN director for the Crisis Group, told Reuters. "The council has lost some credibility as the weeks have gone by, mainly thanks to U.S. obstructionism."
Despite the ceasefire call, major conflicts have continued in several regions. Violence in Afghanistan, for example, continues even after a Feb. 29 U.S.-Taliban peace agreement appears to have reduced Taliban attacks on U.S. and allied forces.
"On average, we see more than 100 people killed daily, which includes between 20 to 30 civilians," Mir Afzal Haidari, a member of the Afghan parliament's defense committee, told Radio Free Afghanistan. "The annual cost of the war in Afghanistan is more than $5 billion annually, which means that we end up spending at least $13 million every day."
On May 12, gunmen attacked a maternity hospital in Kabul, killing at least 16 people, while another assault the same day left 24 dead at a funeral in the Nangahar province, NPR reported.
In the Middle East, Saudi Arabia said it was adhering to a self-declared April 10 ceasefire in Yemen that appears to have quieted but not eliminated violence. Refugees in the war-torn nation have continued to be victims of air strikes, the Norwegian Refugee Council reported on May 25.
Meanwhile in North Africa, Libya's internationally recognized government rejected a ceasefire called by its opponents in the nation's civil war, The Guardian reported on April 30. The Tripoli-based Government of National Accord said it did not trust the Libyan National Army of renegade leader Khalifa Haftar, according to The Guardian.