January/February 2020
French President Emmanuel Macron has rejected Russian President Vladimir Putin's proposal for a global U.S.-Russian moratorium on deploying intermediate-range missiles, but emphasized that Paris remains open to dialogue with Moscow.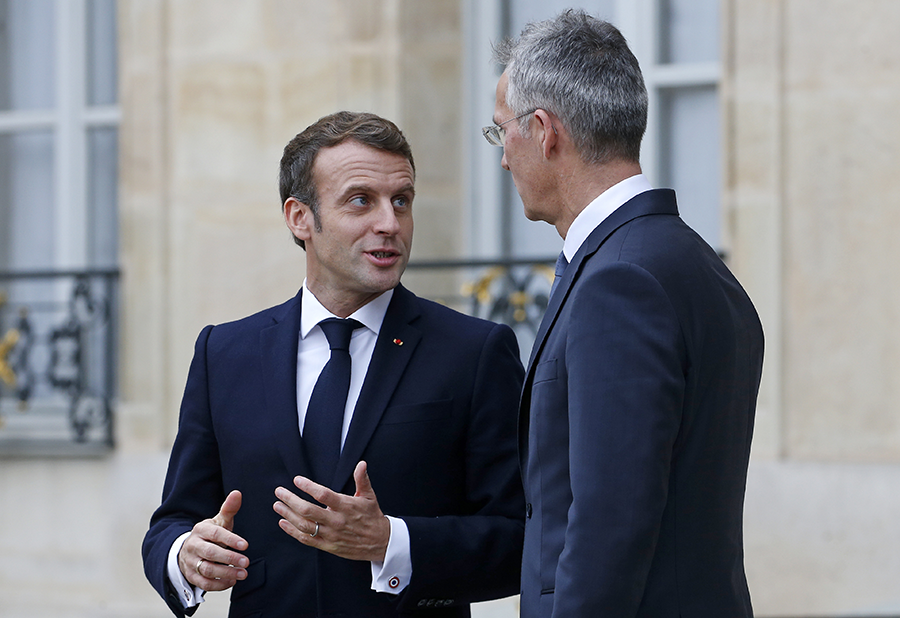 "We did not accept the moratorium offered by Russia, but we considered that we should not just ignore it because it was open for discussion," Macron said at a Nov. 28 press conference alongside NATO Secretary-General Jens Stoltenberg. It is in France's interest, he said, to discuss such matters of security in a dialogue with Russia. NATO previously rejected Putin's proposal in September, calling it not "credible." (See ACT, October 2019.)
Macron also argued that Europe must be involved in any potential agreement that might replace the INF Treaty. "We cannot leave our security into the hands of a bilateral treaty to which no European country would be part of," Macron stated.
Kremlin spokesman Dmitry Peskov said on Dec. 4 that Moscow supported Macron's argument that Europe must be involved in the talks for any replacement arms control agreement. A day later, Putin commented in a meeting with defense officials that, apart from Macron, "[t]here is no response from our other partners. This forces us to take measures to counter these threats."
At the end of the NATO leaders meeting Dec. 4 in London, the heads of state issued a declaration stating, "We are addressing and will continue to address in a measured and responsible way Russia's deployment of new intermediate-range missiles, which brought about the demise of the Intermediate-Range Nuclear Forces Treaty and which pose significant risks to Euro-Atlantic security."—KINGSTON REIF and SHANNON BUGOS