October 2019
By Kingston Reif
Northrop Grumman Systems Corp. has rejected a proposal from its competitor the Boeing Co. to team up on the development of a new intercontinental ballistic missile (ICBM) system, prompting Boeing to call on the Pentagon to intervene.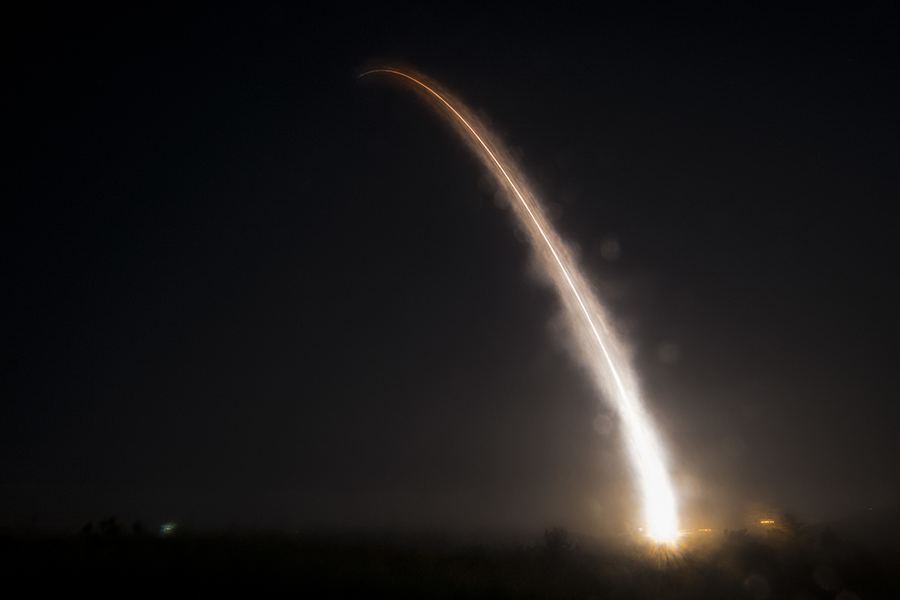 "We think clearly it's time for the Air Force or other governmental entities to engage and direct the right solution," Frank McCall, Boeing's director of strategic deterrence systems, told reporters on Sept. 17 at the Air Force Association's annual conference at National Harbor, Maryland.
"Northrop has elected not to do that," McCall added, "so we're looking for government intervention to drive us to the best solution."
Boeing's proposal to split the Ground-Based Strategic Deterrent (GBSD) contract follows the company's announcement in July that it would not bid on the development contract unless the Pentagon adjusted the bid parameters. (See ACT, September, 2019.)
"There has never been a time in the history of the Minuteman when the Air Force wasn't supported by both companies," McCall told the Washington Post on Sept. 18.
In August 2017, the Air Force selected Boeing and Northrop to proceed with development of the Minuteman III ICBM replacement. (See ACT, October 2017.) On July 16, the Air Force issued a request for proposals for the engineering and manufacturing development contract to produce and deploy the system. The service planned to award the contract in the summer of 2020.
The Defense Department is planning to replace the Minuteman III missile, its supporting launch control facilities, and command-and-control infrastructure. The plan is to purchase 666 new missiles, 400 of which would be operationally deployed through 2070.
Northrop Grumman on Sept. 16 revealed a team of 10 contractors that it plans to work with to develop the GBSD system, including fellow industry giant Lockheed Martin.